Mexican Hot-Chocolate Cookies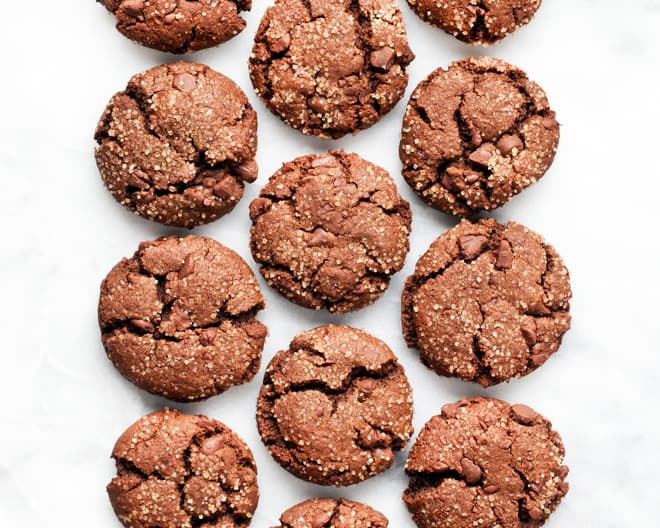 I was a bit late to the spicy food party. I don't know remember exactly when or why I decided to be brave when it came to heat, but I've never looked back since. I love that buzzy feeling on my tongue when I bite into something spiked with a chile pepper, no matter if it's savory or sweet. Actually, I can't get enough when desserts are surprisingly spicy.
When I saw the recipe for these Mexican hot-chocolate cookies, I knew I had to try them. With their combination of cinnamon, cayenne pepper and semisweet chocolate, these had a lot more going on than your standard cookie. I brought them to a get-together with friends, and they were a hit. I might be baking another batch for Cinco de Mayo.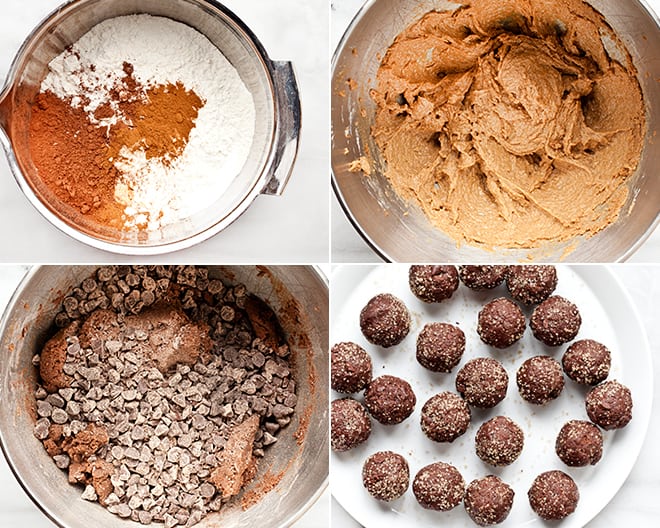 Mexican Hot-Chocolate Cookies
Adapted from Martha Stewart Living May 2017
Makes about 3 dozen cookies
1-1/2 cups all purpose flour
1/4 cup unsweetened Dutch-process cocoa powder
1 teaspoon ground cinnamon
1/2 teaspoon kosher salt
1/4 teaspoon cayenne pepper
1 teaspoon baking soda
1/2 cup (1 stick) unsalted butter at room temperature
1 cup packed-dark brown sugar
1 large egg at room temperature
1 teaspoon vanilla extract
12 ounces semisweet chocolate chips, roughly chopped
1/2 cup turbinado sugar
Preheat the oven to 325 degrees F. Line a sheet pan with parchment paper.
In a medium bowl, combine the flour, cocoa powder, cinnamon, salt, cayenne and baking soda.
In a large bowl, use an electric mixer on medium-high speed to cream the butter and brown sugar until light and fluffy, about 3 minutes. Beat in the egg and vanilla extract. Mix in the dry ingredients on low speed until the dough is just combined. Fold in the chocolate chips.
Roll the dough by the heaping tablespoon to create 1-inch diameter balls. Roll the balls in turbinado sugar before placing on the sheet pan 2 inches apart. Bake the cookies for 11-14 minutes until the tops are cracked. Cool for 5 minutes on the sheet pan before transferring to a wire rack. Once cooled completely, store in an airtight container.