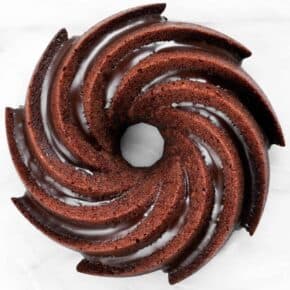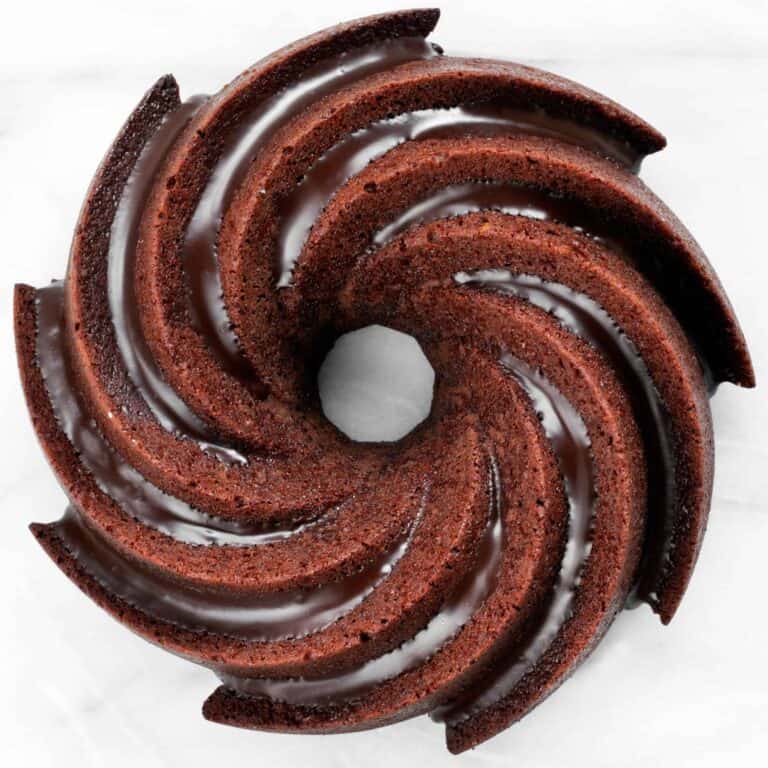 Bittersweet Chocolate Stout Bundt Cake
Ingredients
Non-stick cooking spray

1 cup

stout beer

1 cup

(

2

sticks) unsalted butter

3/4 cup

unsweetened Dutch-process cocoa powder

2 cups

granulated sugar

3/4 teaspoon

baking powder

1/4 teaspoon

baking soda

3/4 teaspoon

salt

2 cups

all-purpose flour

2 teaspoons

vanilla extract

2

large eggs

1/2 cup

full-fat Greek yogurt

2/3 cup

chopped bittersweet chocolate

1/4 cup

heavy cream
Instructions
Preheat the oven to 350 degrees F. Grease a 10-12 cup bundt pan with non-stick cooking spray.
In a small saucepan over medium heat, combine the beer, butter and cocoa powder. Once the butter has melted, stir the mixture together and remove from the heat. Let stand for 10 minutes.
In a large bowl, combine the sugar, baking powder, baking soda, salt and flour. Stir the chocolate mixture into the dry ingredients.
In a small bowl, whisk together the vanilla, eggs and yogurt. Fold into the chocolate batter. Transfer to the prepared pan. Bake for 45-55 minutes until a toothpick inserted into the center of the cake comes out clean. Let the cake cool for 5 minutes before turning the pan over onto a cooling rack. Wait another 5 minutes before removing the pan.
Cool the cake completely before making the icing. Place the chopped chocolate into a small bowl. Heat the heavy cream over medium heat until it is bubbling around the edges. Pour the cream over the chocolate. Let stand for a minute before gently whisking until the chocolate is melted and smooth. Spoon the icing over the top of the cake.
Store in an airtight container.