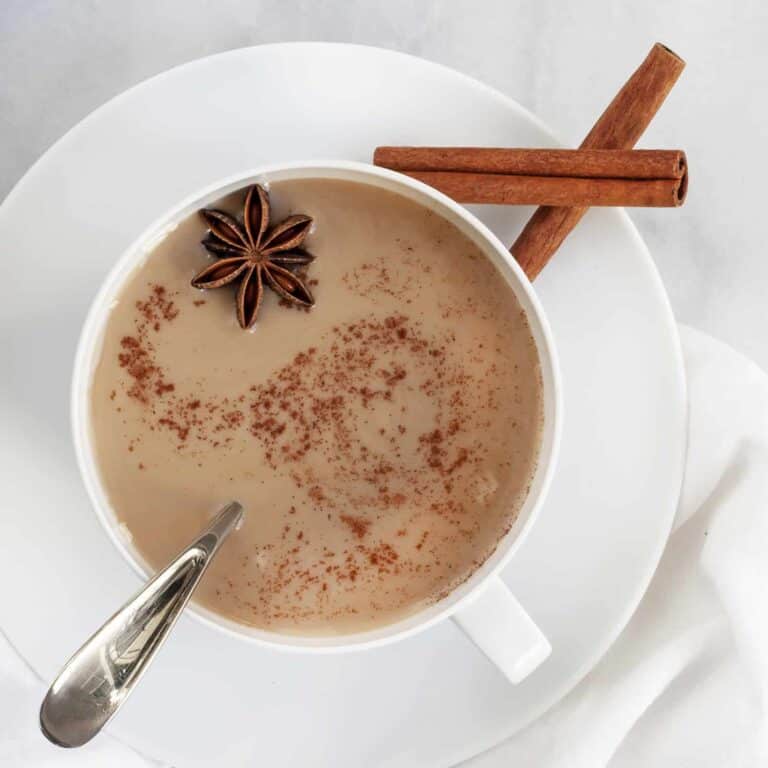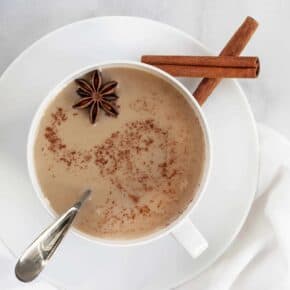 Homemade Chai Concentrate
Ingredients
5 cups

water

1/2 cup

coconut sugar

8

black tea bags, remove tags and tie bags in a bundle

4

cinnamon sticks

2

star anise

8

cloves

10

cardamom pods

5

black peppercorns

5

whole allspice

1

–

2

" piece of fresh ginger, thinly sliced

1 tablespoon

honey

1/2 teaspoon

vanilla extract
Instructions
In a large saucepan, bring the water and sugar to a boil over high heat. Add the tea bags, cinnamon, star anise, cloves, cardamom pods, peppercorns, allspice and ginger. Reduce the heat to medium low and simmer for 20-25 minutes. Pour the mixture through a fine mesh strainer into a large bowl and discard the spices. Stir in the honey and vanilla extract.
Let the chai concentrate cool to room temperature before transferring to a jar and storing in the refrigerator.
Combine 1 part chai concentrate and 1 part milk. Heat the mixture or serve with ice.