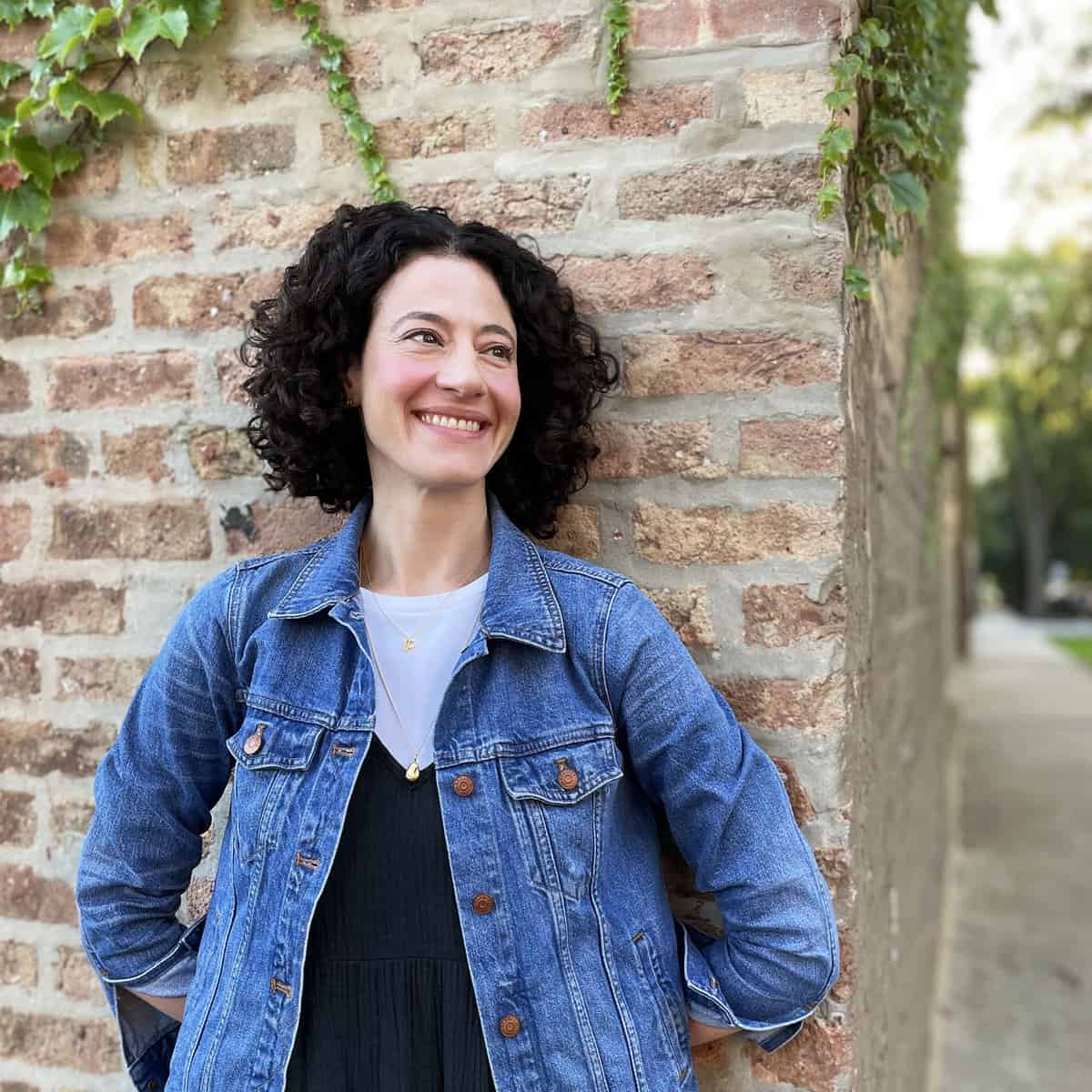 Welcome to Last Ingredient!
Hi. I'm Paige.
I started Last Ingredient in January 2013 as a creative outlet from my already creative day job as an interior designer. What began as just sharing what I was making each week has turned into a blog focused on mostly vegetarian seasonal cooking with some baking.
Born and raised in Ohio, I didn't grown up in a house of home cooks. In fact, my mom would say that since I began posting recipes, she has never spent more time in her own kitchen. And of course, I hope she's not the only one who visits Last Ingredient and feels inspired to make something from scratch.
I discovered cooking and baking as an adult. While working as a commercial interior designer for a big architecture firm in Chicago, I had the opportunity to move to London for work. Those 3 years were all about exploration. And that's how I fell in love with food. I spent Saturday mornings at Borough Market and the rest of my free time walking and taking the Tube in search of interesting neighborhoods and restaurants.
"I love fruits, vegetables and cooking from scratch."
Right before I returned to the States, I completed a food writing course at Leith's School of Food and Wine in London. Then when I was back at my design job in Chicago, I spent my nights earning a Professional Cookery Certificate from Kendall College and Court of Master Sommeliers Certification – Level 1.
Culinary school taught me the classics and gave me a foundation, but that's not my approach in my kitchen. I am an enthusiastic home cook at my core, who loves to chat about what's for dinner. I like a handwritten shopping list, so I can have the satisfaction of crossing things off. If you see me at the grocery store or the farmers market, please say hello.
I share simple seasonal recipes for the home cook. That includes vegetarian pastas, side dishes that I also like to eat as main dishes along with salads and appetizers. Everything involves vegetables, fruit and wholesome ingredients depending on the season.
But that's not it. I love to bake too. You will find brownie and cookie recipes, simple cakes as well as scones and muffins. I am big fan of chocolate, cinnamon and peanut butter—not always together or necessarily in that order.
Q&A
Are you a vegetarian?
Not officially. At home, its pretty much all vegetarian for me, but when I'm at a restaurant I might go for fish if that seems like the more heathy choice. I also make chicken and other non-vegetarian meals for my family.
What is your favorite cooking season?
Summer is the best. It's the time of the year when everything wonderful is at its peak like tomatoes, corn, zucchini, stone fruit and berries. Cooking is easy when you don't have to do much to this already perfect produce.
What is your go-to restaurant in Chicago?
Any chance I get I go to Avec. I prefer their original location in the West Loop, but the one in River North is great too.
Do you still work as an interior designer?
In spring 2023, I made the decision to focus full time on Last Ingredient and leave my design job. I'm hoping to put my passion and interior design expertise to use in my own kitchen one day sooner rather than later.