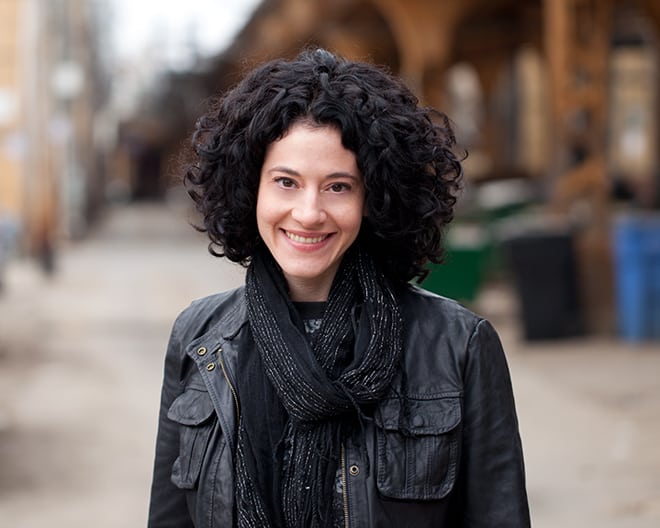 My name is Paige. I am one part food enthusiast and the other part interior designer. Before I even eat breakfast I am already contemplating what to make for dinner including the dishes and decor.
That doesn't mean it's over-the-top or complicated. It simply involves cooking a thoughtful meal and creating a warm, welcoming table for friends and family.
Last Ingredient is where you can follow my latest culinary adventures.
Nearly 8 years ago I was looking for a way to share what I cook in my home kitchen. I had just finished culinary school at night, earning my professional cookery certificate.

Being a creator to the core, I felt the need for a creative outlet from day job as an interior designer dreaming up concepts and spaces for other people.
And that's how Last Ingredient was born.
It has led me to so many wonderful conversations and chats with people about food. Yes, I really want to know what you are planning to make for dinner tonight!

I am a veggie and fruit-forward eater with a serious sweet tooth.
Approachable seasonal recipes are my focus with the more time-consuming kitchen escapade here and there.
On Last Ingredient you will find everything from chickpea spinach stuffed sweet potatoes to frozen vegetable stir fry to how to grill vegetables without a grill.

You will also discover baked treats like vegan apple cinnamon muffins, crispy m&m cookies and a raspberry buttermilk cake.
A Midwesterner since birth, Chicago is the place I call home.
I am a big city person through and through, preferring to travel on foot or by public transit.

From restaurants to museums, there is no shortage of things to do here with plenty of Midwest kindness, of course.
When we're not in the depths of winter, you can find me at least one farmer's market every weekend.
I continue to be inspired by what's growing nearby and support local farmers and purveyors.

When not in the kitchen or in the design studio, I am usually hanging out with my husband and our son picnicking at a park or checking out an art exhibit.

You can find me on Instagram, Pinterest and Facebook.
Drop me a line at lastingredient [at] gmail [dot] com.
---
Featured
Stylight The Best Thanksgiving Recipes of 2018
Chowhound The Top Friendsgiving Tips and Tricks from Influencers
Blog Lovin' Food For Thought: 10 Influencers to Follow Right Now
MSN 20 Grilled Vegetarian Recipes That Go Beyond Boring Kabobs
Williams-Sonoma 10 Bloggers Share Grilling Pointers & Their Favorite #CastIronCreations
Urban Outfitters On the Menu: Rainbow Recipes
Delish 13 Homemade Versions of Your Favorite Halloween Candy
BuzzFeed 14 Surprising Ways to Bake with Pretzels That'll Leave You Speechless
The Loop 10 Brand Name Treats You Can Make at Home
Redbook 25 Grill Ideas for the Way Women Really Want to Eat
Foodgawker
Tastespotting
Healthy Aperture
SHARE THIS