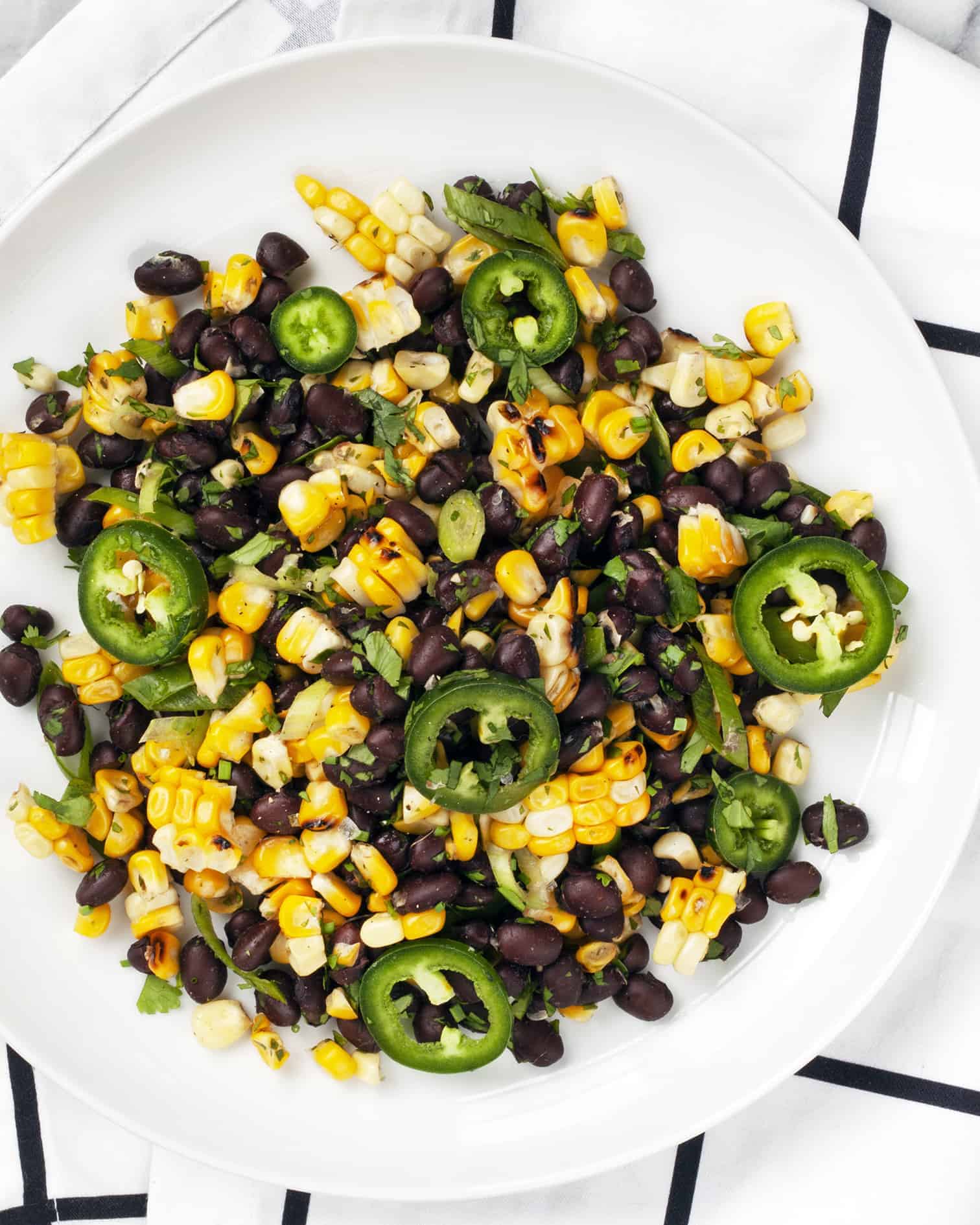 Don't call me lazy because I haven't switched my closet from winter to summer. My waking hours are jam-packed. As I know every mom understands, family comes first, leaving little time to accomplish even wardrobe reorganization, which continues to slide down my priority list. For now, I will keep standing on a chair to reach the top shelf. Please forgive me for wearing the same outfits over and over again!
I thought summer was meant for relaxing, but from work to fun, not a day goes by without an event on the calendar. Lately, I've been all about big salads that I can eat throughout an entire week. I experimented with this spicy black bean salad with grilled corn, and I loved the contrast of the cold salad with the jalapenos. With only a couple scoops left in the bowl, I even used it as quesadilla filling.
Spicy Black Bean Salad
Serves 4-6
4 ears corn, shucked
2-15 ounce cans black beans, drained and rinsed
1 jalapeno, thinly sliced
1 cup packed cilantro leaves, finely chopped
3 tablespoons minced chives
Juice of 1 lime
1 teaspoon kosher salt
1/2 teaspoon black pepper
Preheat a gas or charcoal grill on medium high heat. Grill the corn, turning occasionally, until lightly charred, about 8-10 minutes. Let the corn cool before cutting the kernels from the cobs. Transfer them to a large bowl. Stir in the black beans, jalapenos, cilantro, chives, lime juice, salt and pepper.
Store in an airtight container in the refrigerator.
SHARE THIS