Marinated Roasted Sweet Peppers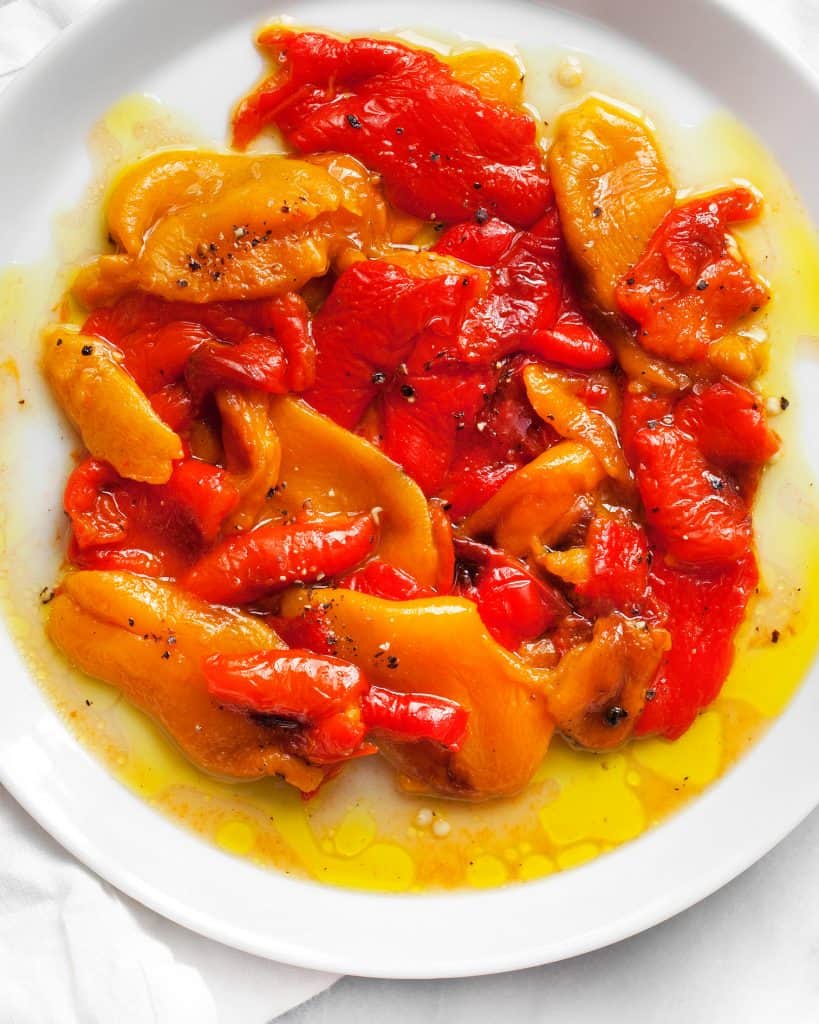 Batch cooking seems to be all the rage these days.

On Instagram I see photos of neatly packed containers with meals precisely portioned out.

I do most of my cooking on the weekends, so I always end up with leftovers for the week ahead. But I'm not that organized to divvy them into individual Tupperware.

This food eventually ends up in some sort of spontaneous grain bowl or salad.

I am the queen of the garbage salad.

Egg bakes and scrambles are great for odds and ends, too.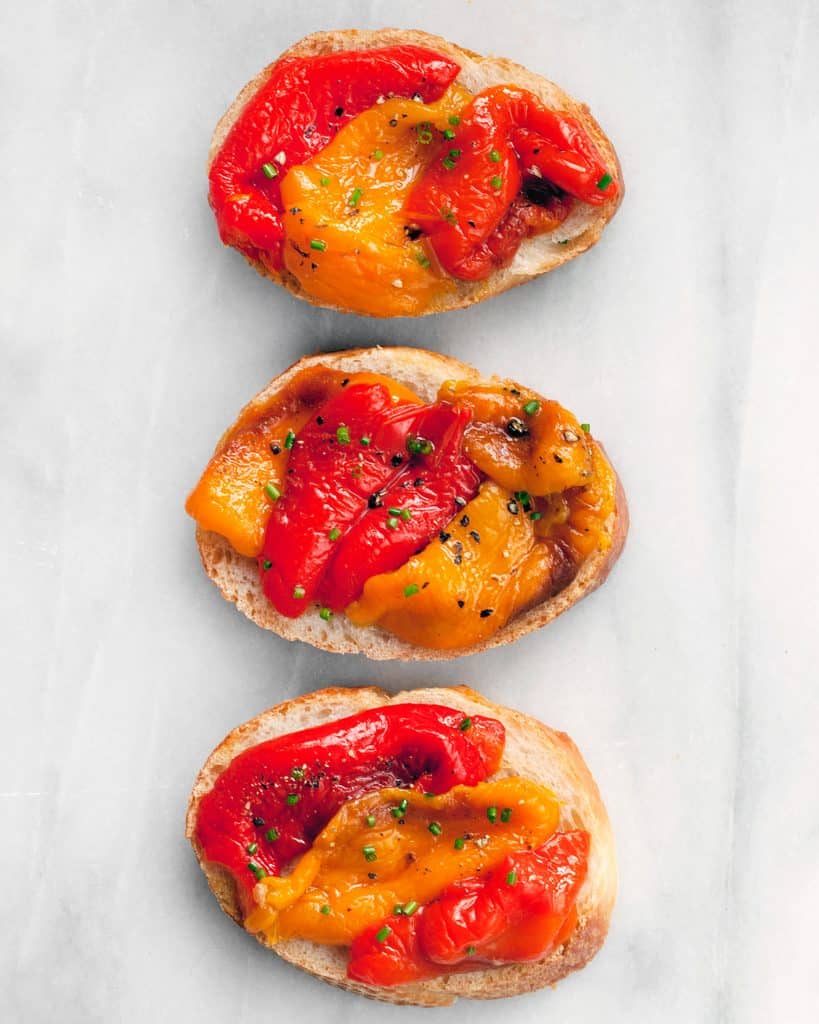 There's no shame in creating unexpected yet tasty combinations that clear out the fridge.
Instead of planning full meals in advance, I prefer having a stash of flavor boosters that do wonders for the most basic pantry items.
Pesto is my favorite example of this. Don't limit pesto to just pasta. It can be used in salad dressing or stirred into quinoa or another grain.
Slow-roasted tomatoes are also something I keep in my fridge at all times. At least twice a week for dinner I eat scrambled eggs with tomatoes, greens and whatever other veggies I have on hand.
Last weekend at the farmers market I spotted a bin full of mini sweet peppers. In that moment inspiration struck.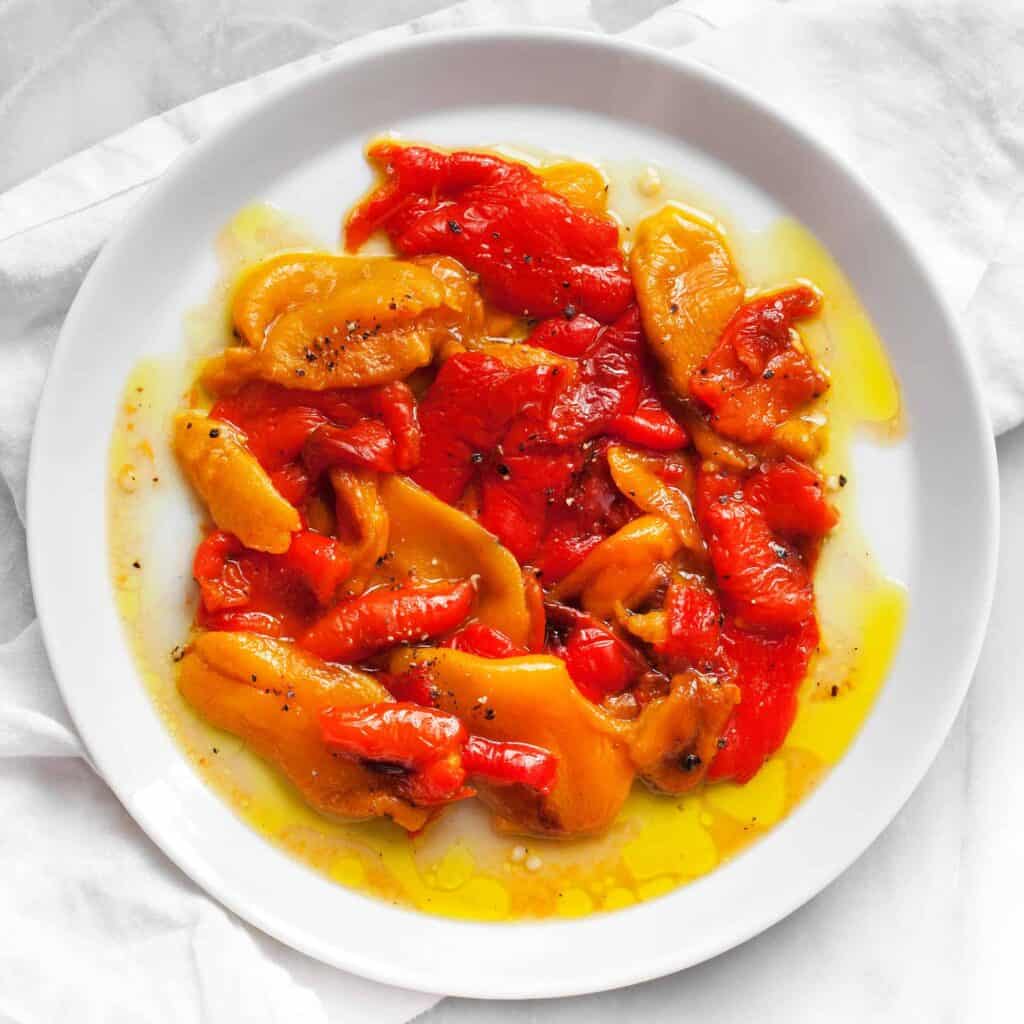 How To Make Marinated Roasted Sweet Peppers
Thinking about my roasted tomato obsession, I decided I could do something similar with those little peppers.
I made marinated roasted sweet peppers.
First I preheated the oven to 400 degrees F. Then I tossed the peppers with olive oil, salt and pepper.
I roasted the peppers for about 30 minutes, flipping them halfway through cooking.
Once the peppers were wrinkled and charred, I put them in a bowl, covered it and let the steam do the work.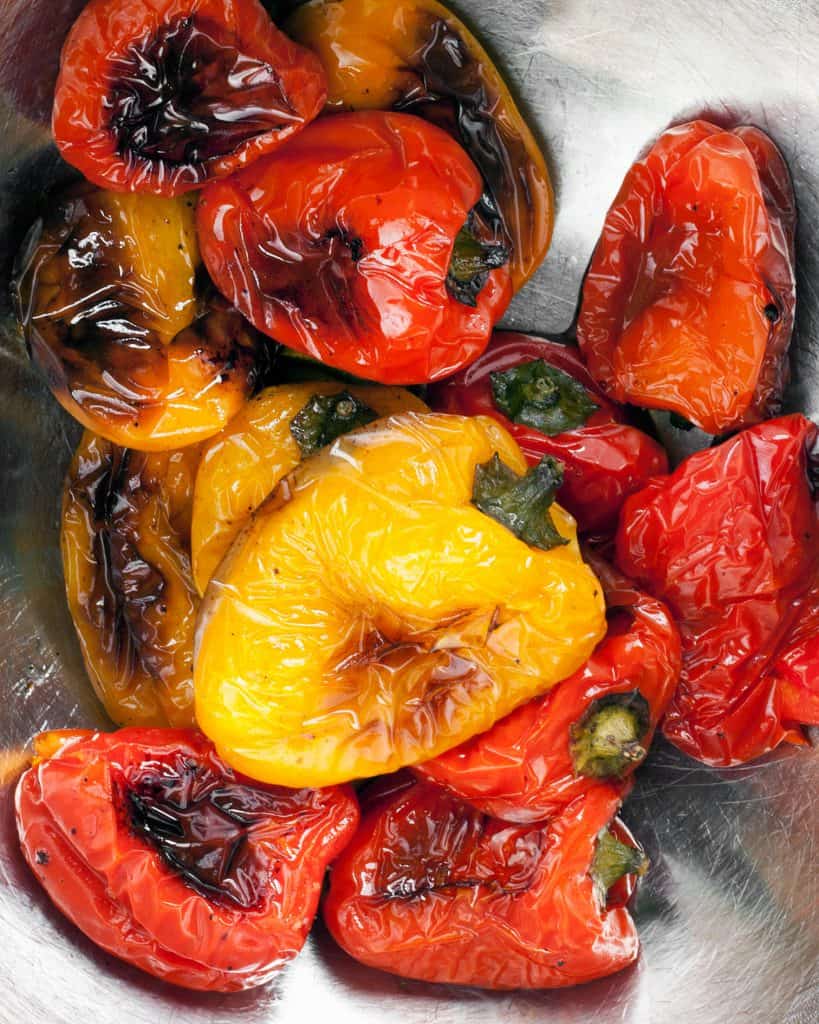 Their skins peeled right off. After that I removed the stems and seeds.

To add more flavor, I stirred in white balsamic vinegar and red pepper flakes.

Marinated roasted sweet peppers will keep for 2 weeks in a jar in the fridge. I love them in pastas, eggs, grains, on sandwiches and simply on toast.
Print
Marinated Roasted Sweet Peppers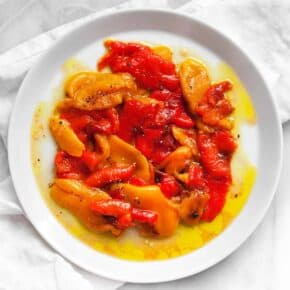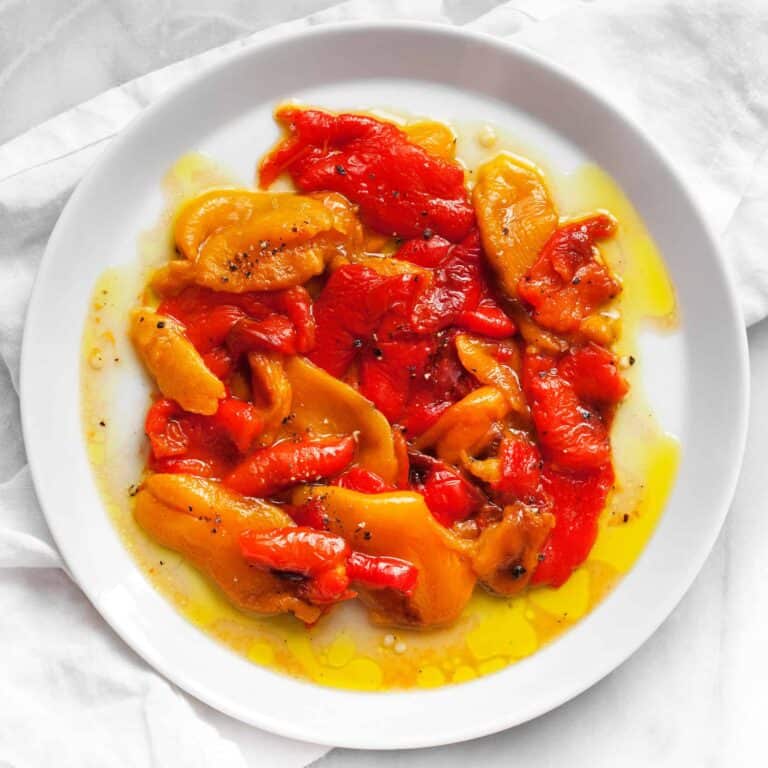 Prep Time:

15 minutes

Cook Time:

30-35 minutes

Total Time:

45-50 minutes

Yield: About

1 cup

1

x
Scale
Ingredients
1 pound mini sweet peppers
1 tablespoon plus 1/4 cup olive oil
1 teaspoon kosher salt
1/2 teaspoon black pepper
2 teaspoons white balsamic vinegar
Pinch red pepper flakes
Instructions
Preheat the oven to 400 degrees F.
Toss the peppers with 1 tablespoon olive oil, salt and pepper. Roast the peppers until their skins are wrinkled and they are charred, about 30-35 minutes flipping halfway through cooking.
Place the peppers in a bowl and cover with plastic wrap. Let the peppers steam for 10-15 minutes. Peel off the skins and remove the stems. Split the peppers on half and remove the seeds.
With the peppers in a bowl, stir in the remaining olive oil, balsamic vinegar and red pepper flakes.
Store in a jar in the refrigerator up to 2 weeks.
SHARE THIS