Tomato Kale Pesto Frittata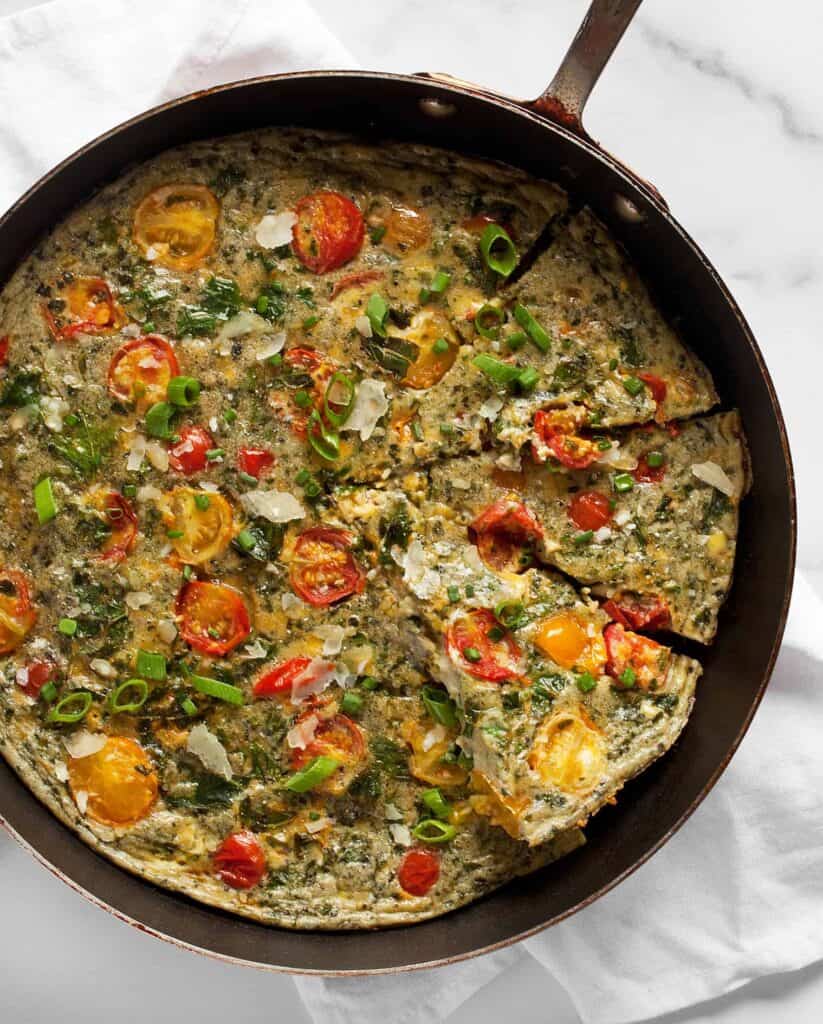 Eggs are always my go-to when it's been a long day, and I'm out of ideas for dinner.

Of course they are perfect for breakfast and brunch, too!

Whether I'm making a scramble or an omelet, eggs are such a good way to turn whatever odds and ends I have in my fridge into something substantial.

And frittatas are probably the best way to use my veggie leftovers and to create leftovers that can be considered an actual meal.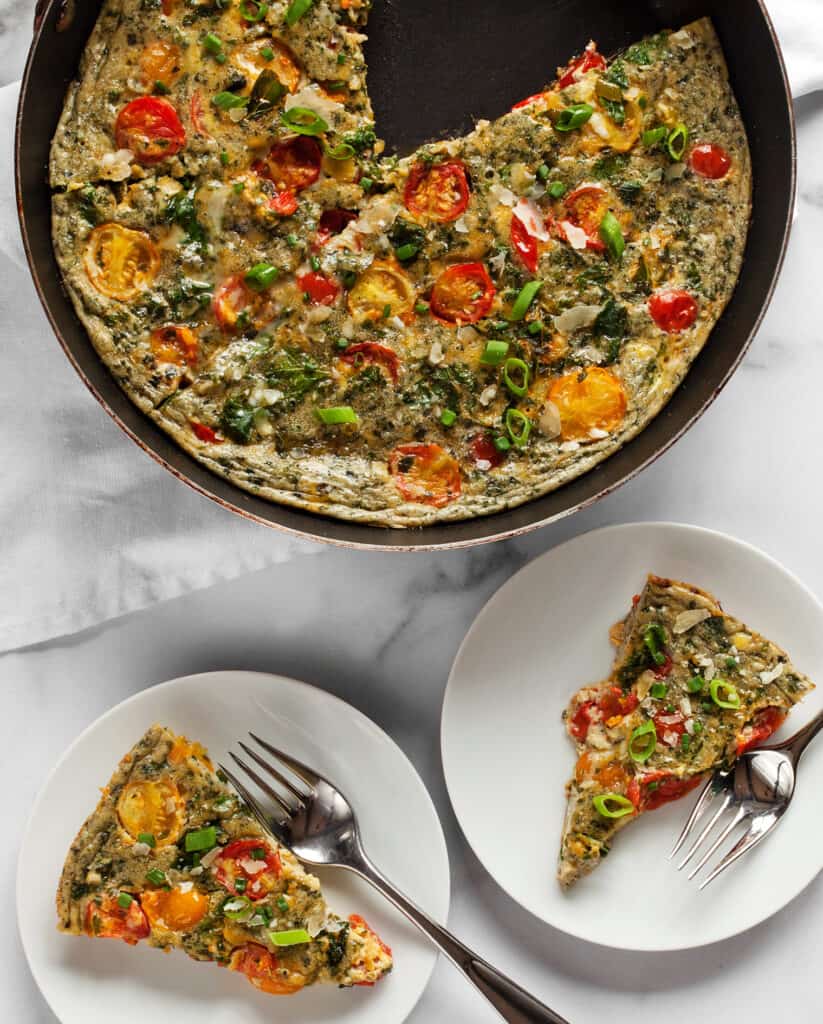 The inspiration for this tomato kale pesto frittata came straight from my back deck.

The harvest of our container garden is just starting to ramp up.

There are plenty of tomatoes, scallions and even some lingering kale leaves that have been dwindling since the summer heat has set in.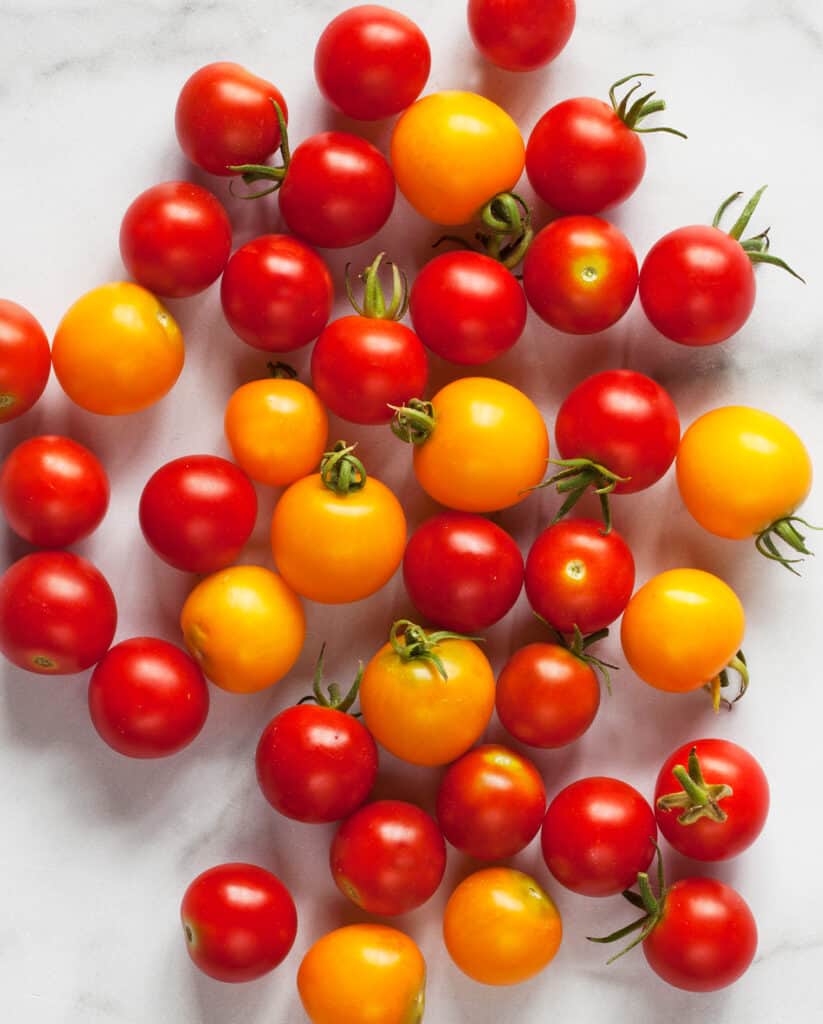 Things are different with the basil this year. I've been growing it inside in a hydroponic garden since April.
Like everyone else, we've been spending a lot more time at home, so the indoor herb garden has been both easy and fun to tend to.
It produces so much basil! Wow!

There is no shortage of pesto at my house, which is good because I like to stir it into everything I can including eggs.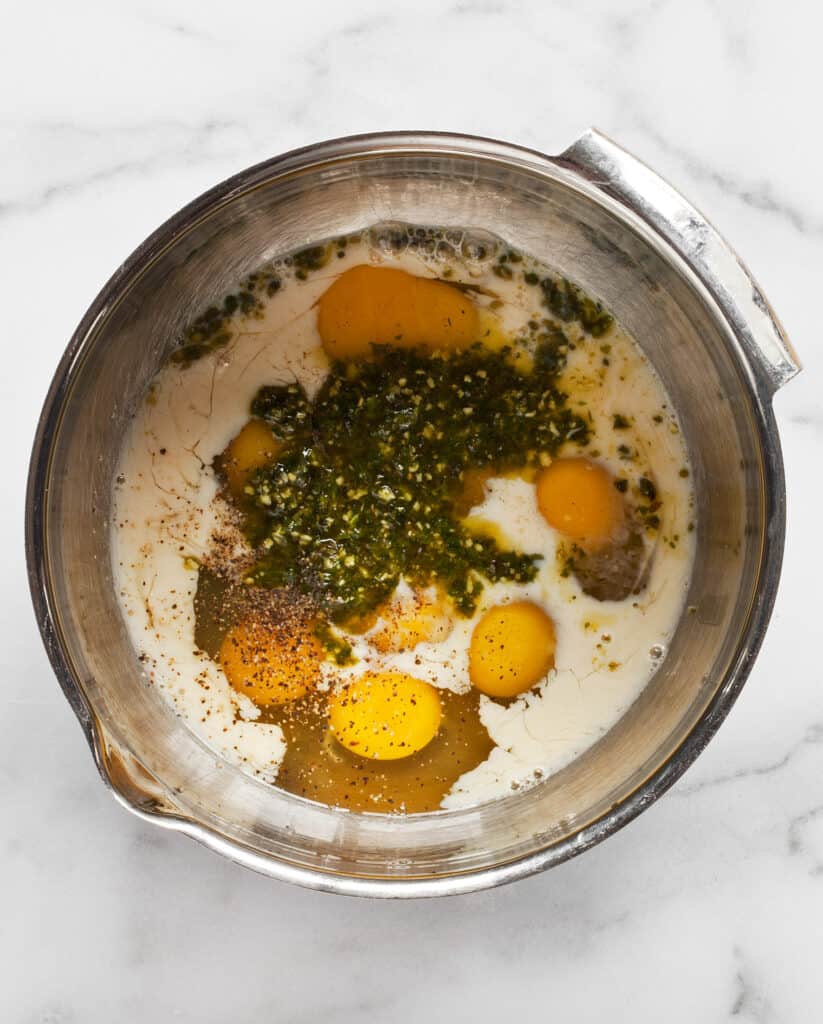 How To Make A Tomato Kale Pesto Frittata
To make this tomato kale pesto frittata, I whisk together eggs, milk, pesto, salt and pepper in a large bowl.
I don't like to add raw ingredients to my frittata right before it goes into the oven because the egg mixture sets before they have a chance to cook.

It just doesn't taste right to have semi-raw ingredients in a baked egg dish.

The time before you pour the eggs into the pan is a great opportunity to cook your frittata veggies.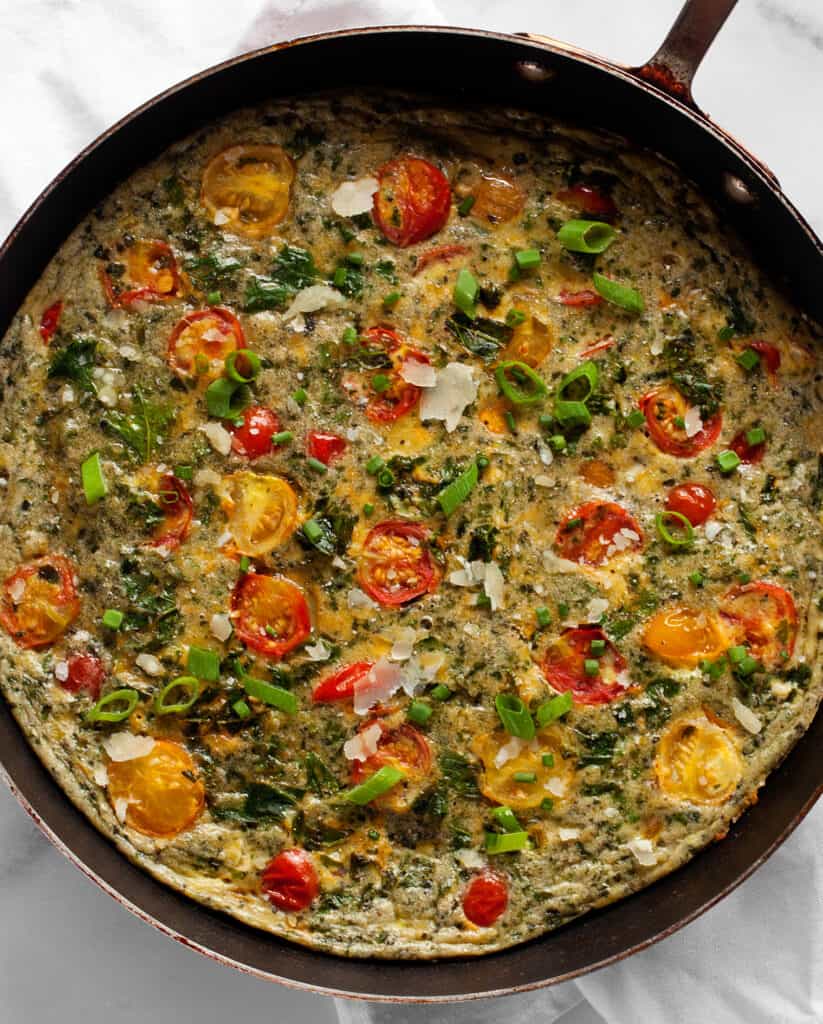 I heat olive oil in a large ovenproof skillet over medium high heat. Then I sauté scallions and minced garlic until they are fragrant.

The tomatoes go in next. They cook for a few minutes, and they turn juicy and garlicky.
After that, I sauté the kale until it wilts.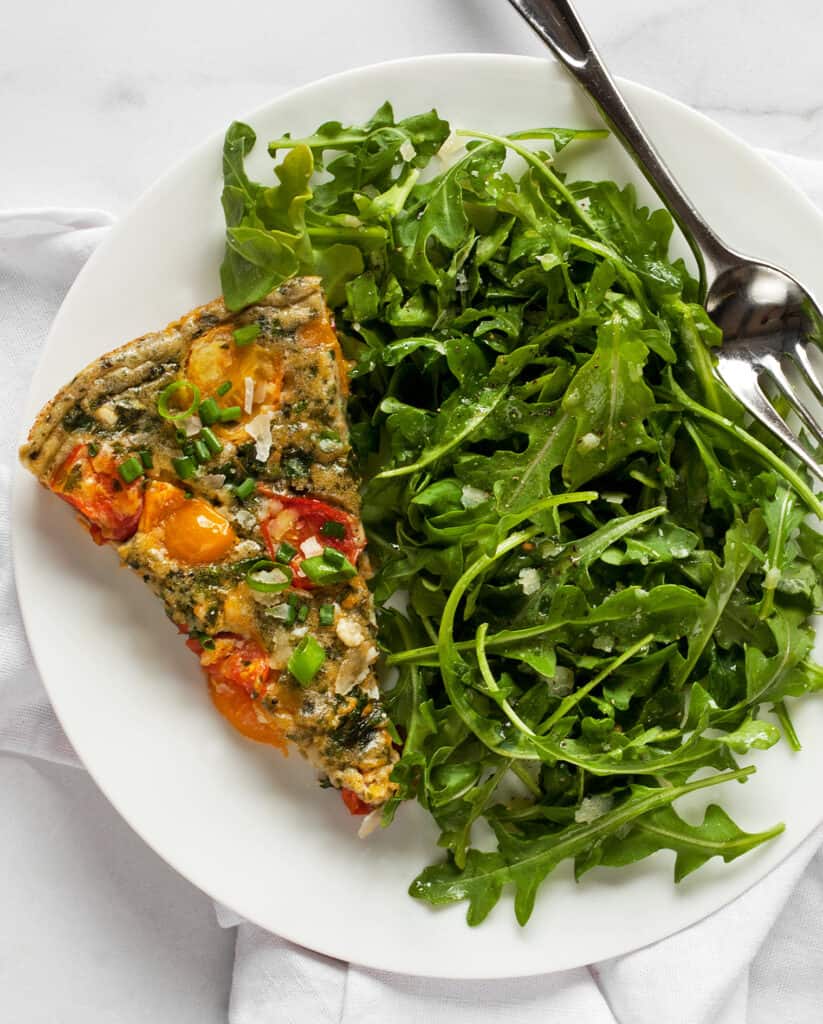 Once the tomatoes and kale have finished cooking, it's time to pour in the egg mixture.
I wait a few minutes for the eggs to set at the edges before carefully moving the pan from the stove to the oven to bake.

The tomato kale pesto frittata puffs up and turns golden. It is ready when it is just set in the middle.
I sprinkle the top with scallions, chives and grated Parmesan and then cut wedges and serve them with a simple salad like one with arugula and lemon vinaigrette.

Print
Tomato Kale Pesto Frittata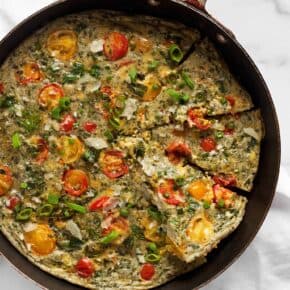 Prep Time:

5 minutes

Cook Time:

13-19 minutes

Total Time:

18-24 minutes

Yield: Serves

8

–

10

1

x
Scale
Ingredients
8 large eggs
1/3 cup milk
1/4 cup pesto
1 teaspoon kosher salt
1/2 teaspoon black pepper
1 teaspoon olive oil
2 scallions, thinly sliced, white parts and green parts separated
1 garlic clove, minced
1–1/2 cups torn curly kale
1 pint cherry tomatoes, halved
Minced chives for serving
Shaved Parmesan for serving
Instructions
Preheat the oven to 400 degrees F.
In a large bowl, whisk together the eggs, milk, pesto, salt and pepper.
Heat the olive oil in a 10-inch non-stick ovenproof skillet over medium high heat. Sauté the garlic and the white parts of the scallions until they are translucent and fragrant, about 1 minute.
Sauté the tomatoes for 3 minutes until they get juicy and start to wrinkle. Add the kale and continue cooking letting the greens wilt, about 2 minutes.
Pour in the egg mixture. Wait for the eggs to start to set at the edges, about 2-4 minutes. Transfer the skillet to the oven and bake for 8-10 minutes until just set in the middle.
Top the frittata with the green scallions, chives and Parmesan before serving.
SHARE THIS