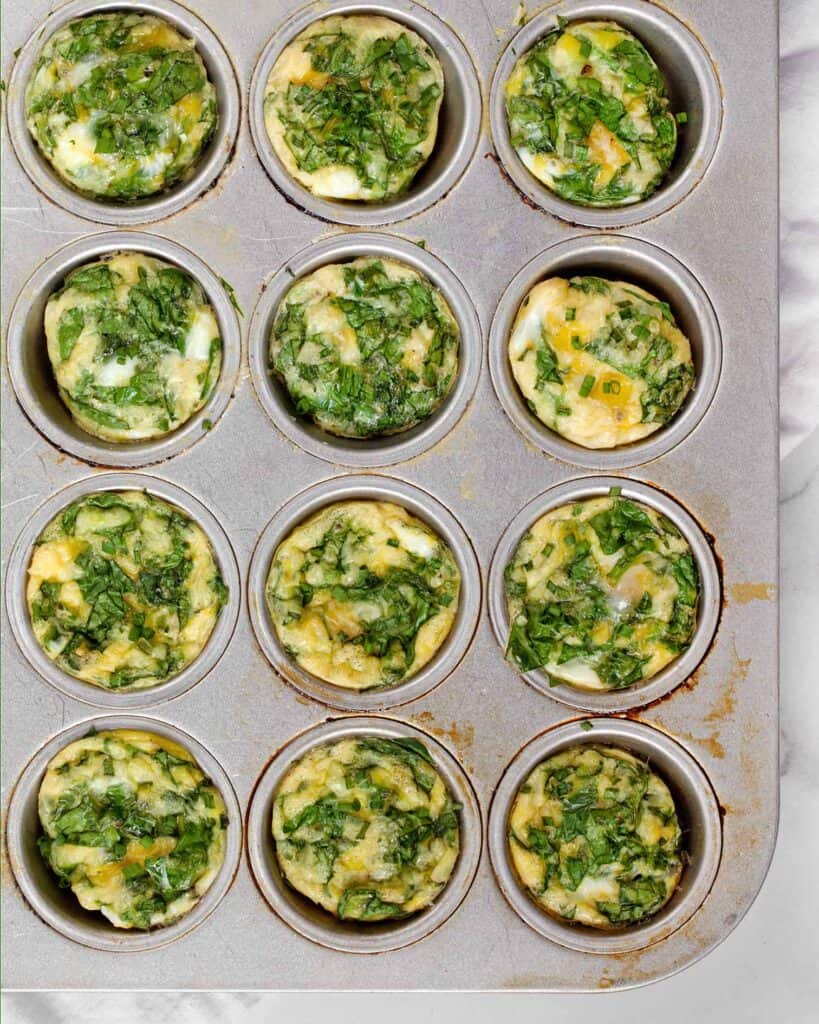 Eggs are my absolute go-to weeknight dinner.

When I'm short on time or just not feeling inspired after an exhausting day, I know can whisk together a couple eggs, use up the last of my veggies and have a scramble ready in minutes.

Pair that with whole-wheat toast, and I am good to go. Plus after dinner, clean-up is a total breeze.

Just a skillet to wash by hand and a bowl, plate and utensils that can go in the dishwasher.

I am always looking for ingredients to mix into eggs before cooking them to add lots of flavor. Salsa is a great option.

I make a tomatillo salsa scramble that has just the right amount of heat.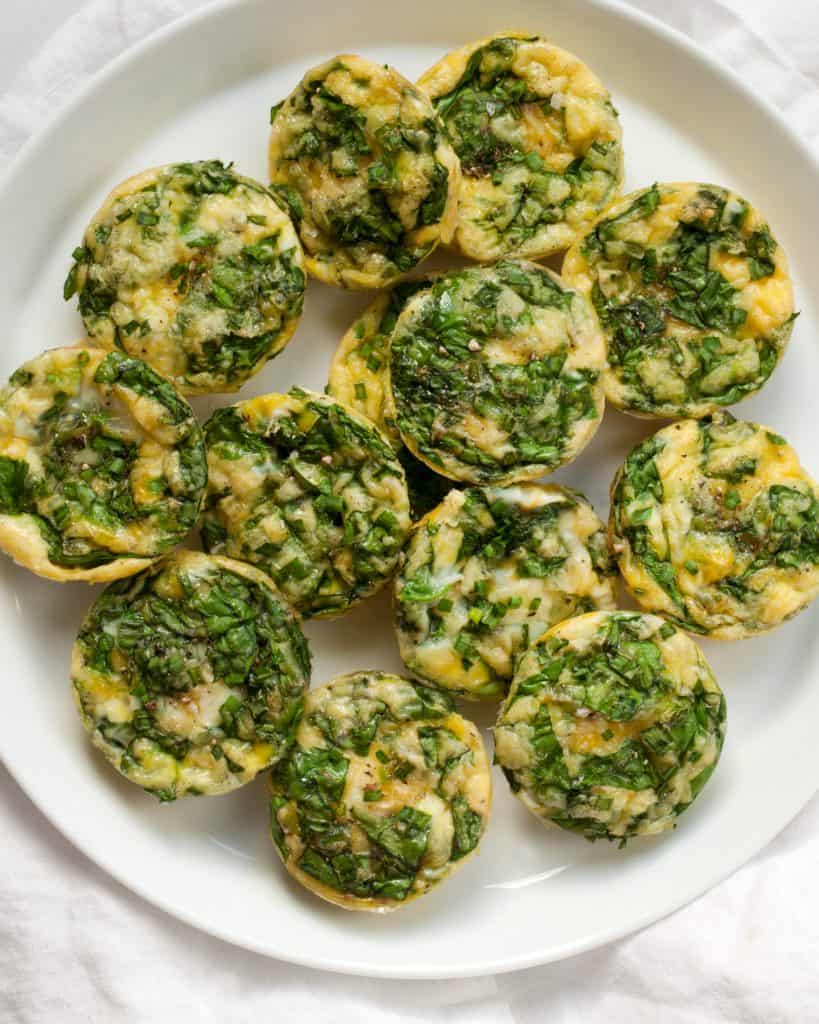 Eggs are good no matter what time of day. It doesn't have to be breakfast or dinner when I eat them.
Sometimes I will skip my smoothie and actually have them in the morning.

I was invited to a friend's place for a potluck brunch the other weekend.
My slow response meant there were already volunteers to bring baked goods. So much for bringing scones or muffins!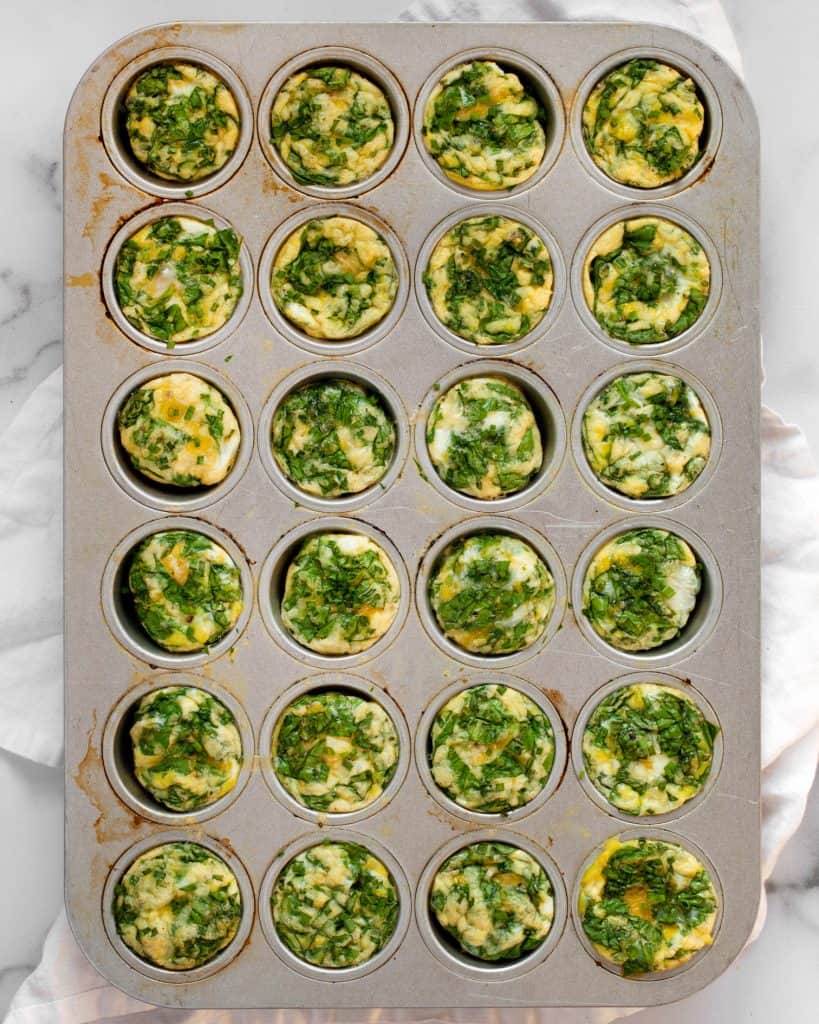 Then I thought about eggs, but they had to be fancy.
How could I make one of my veggie scrambles into something actually presentable for a crowd?
After looking through my cabinets, it hit me—mini muffin pan.
Everything is cuter in miniature, right?

I used my muffin pan to make mini spinach frittatas.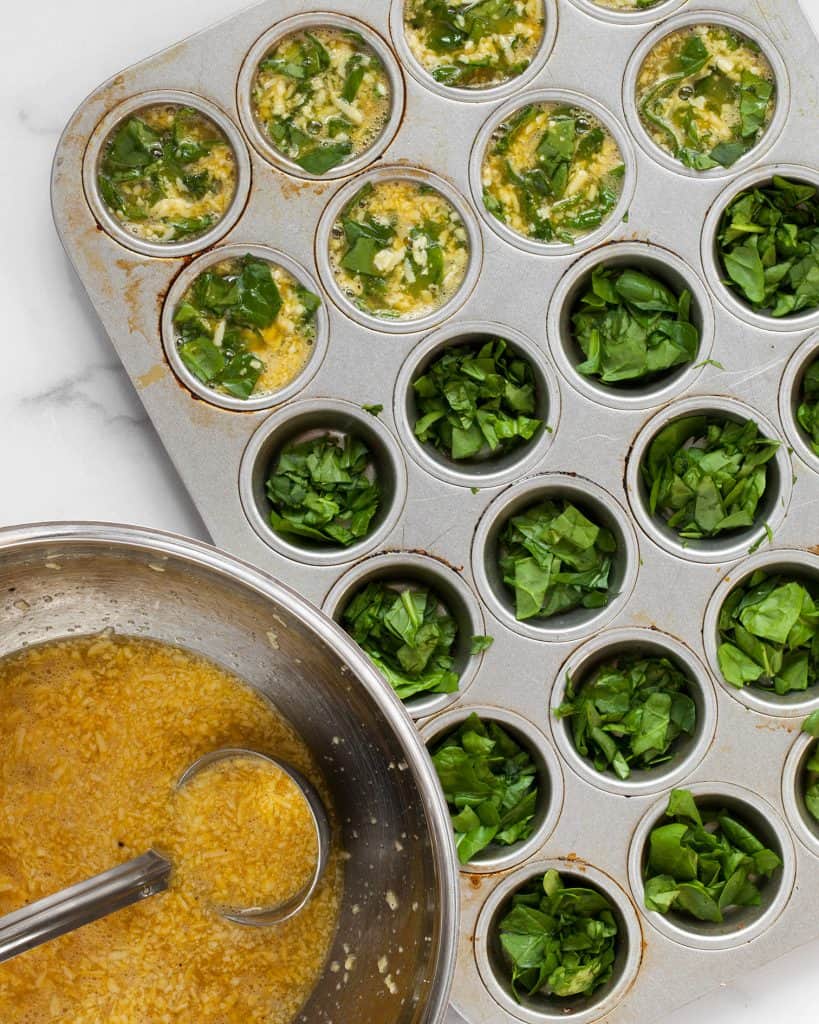 Mini Spinach Frittatas: The Ingredients
After whisking together 10 eggs, I added Parmesan, salt and pepper.

I added chopped spinach to the bottom of the muffin cups before pouring in the egg mixture.

Then I baked the mini spinach frittatas.
The best thing about these tiny savory bites is that they are tasty eaten warm or at room temperature. That's a requirement for any potluck dish.

Making frittatas in muffin pans should not be reserved just for entertaining.

I bake spicy roasted vegetable egg cups in a regular sized muffin pan. They make such good leftovers.
Print
Mini Spinach Frittatas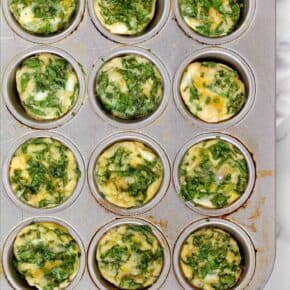 Prep Time:

10 minutes

Cook Time:

15-20 minutes

Total Time:

25-30 minutes

Yield:

24
Ingredients
Non-stick cooking spray
10 large eggs, beaten
1/4 cup grated Parmesan cheese
1 teaspoon salt
1/2 teaspoon black pepper
2 ounces chopped spinach
1 tablespoon minced chives plus more for serving
Instructions
Preheat the oven to 325 degrees F.
Grease a 24-cup mini muffin pan with non-stick cooking spray.
In a medium bowl, whisk together the eggs, Parmesan, salt and pepper.
Divide the spinach into the prepared muffin pan. Then pour in the egg mixture and top with chives.
Bake for 15-20 minutes until the eggs are set.
Sprinkle with additional chives and serve warm or at room temperature.
SHARE THIS