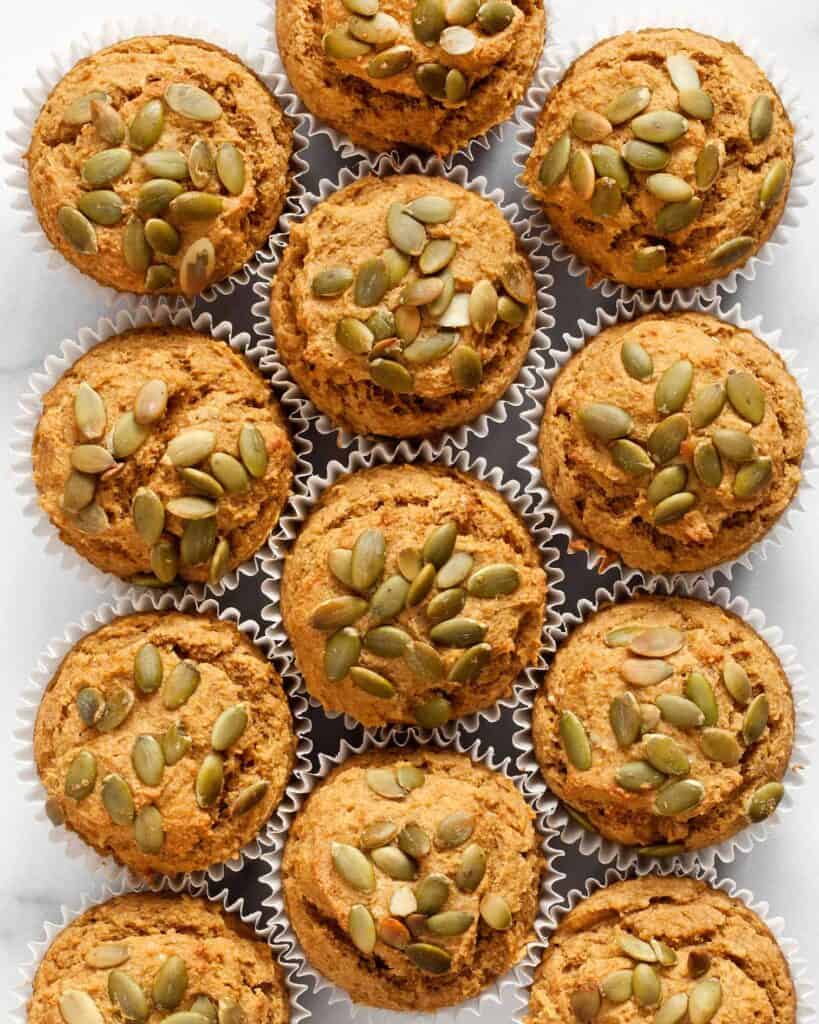 I never thought I would ever say this, but I've become a coffee person.
Not drinking straight coffee from the pot. I've been shelling it out for creamy lattes crafted by skilled baristas in the independent coffee shops in our neighborhood.
I've grown to love these milky, muted coffee drinks. They make me dream of an affogato, that perfectly simple Italian dessert involving a shot of espresso poured over a scoop of vanilla ice cream.
My coffee time happens in the late afternoon when I'm running on empty after another abbreviated night's sleep.
As hard as I try, I never seem to go to bed at an appropriate hour considering how early I wake up in the morning.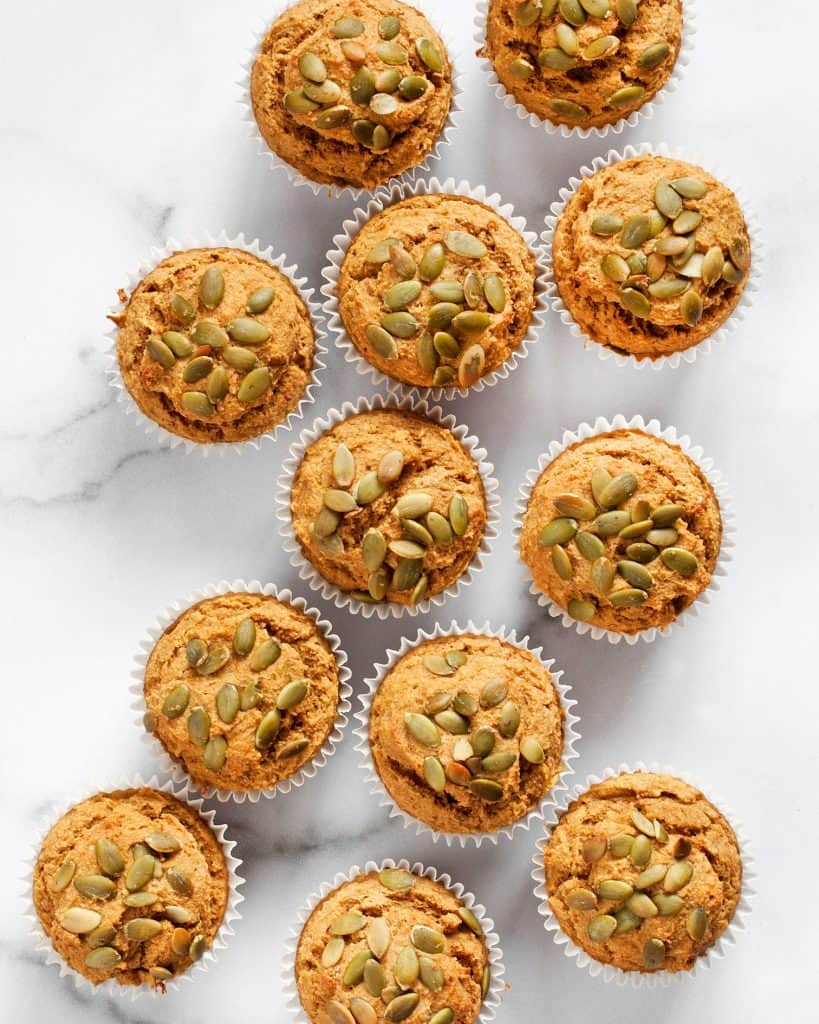 The other day I was waiting for the barista to make my latte when I overhead someone ask if they had anything pumpkin spice.
The barista was polite, but I could tell he was holding back his real opinions about that relatively new tradition that's has taken over autumn beverages.
I love things that are pumpkin and spiced, just not in drink form. I want them paired in baked goods.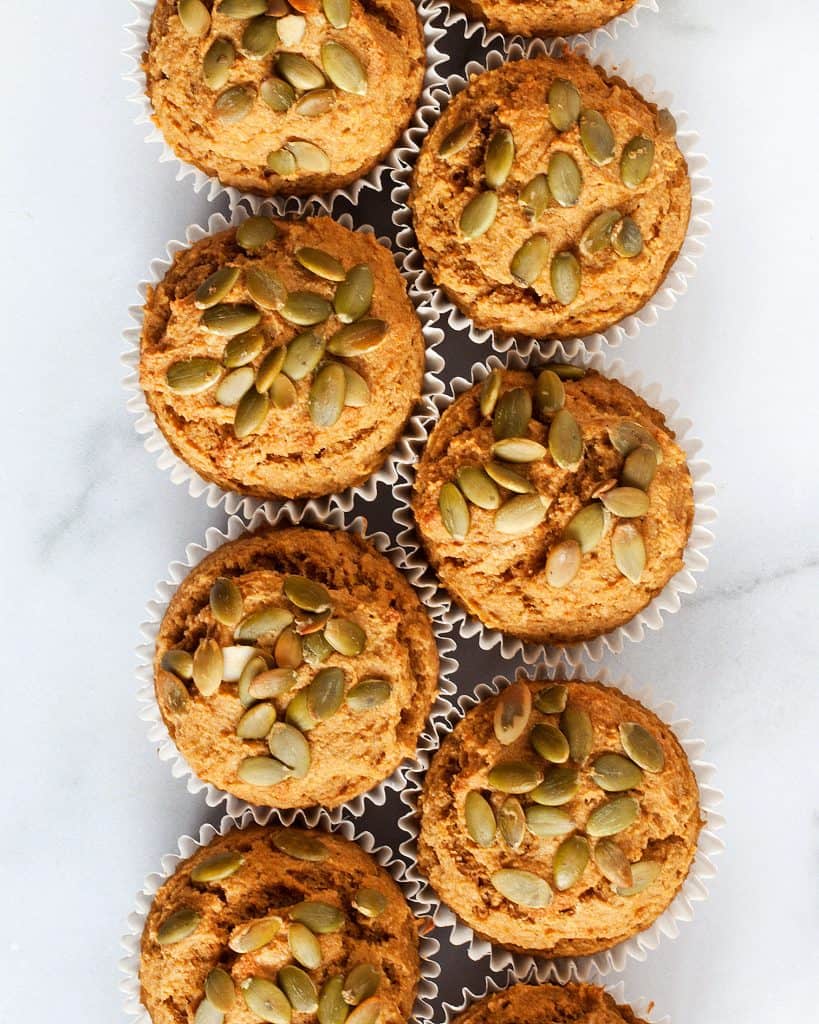 That made me think about pumpkin muffins and how I could totally revamp my go-to recipe to be more healthy.
A couple months ago I baked zucchini chai muffins and skipped the sugar using maple syrup instead.
Why couldn't I do a similar strategy with pumpkin muffins?
It is canned pumpkin puree season after all!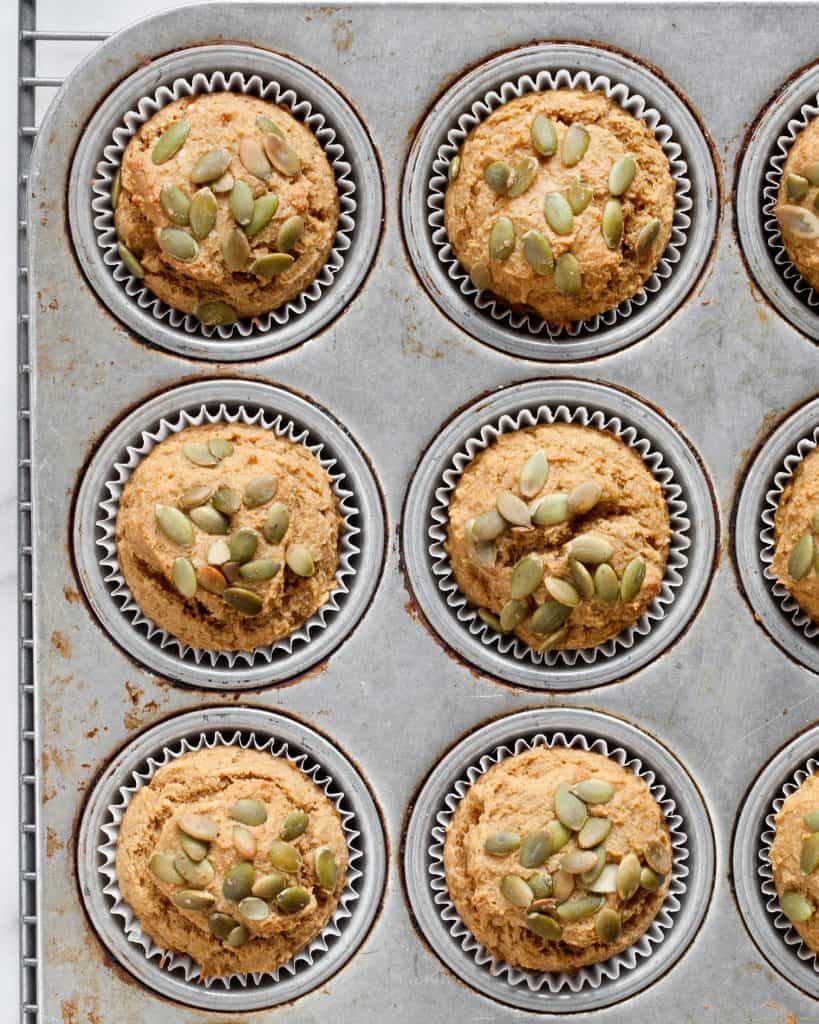 How To Make Healthy Pumpkin Muffins
For the dry ingredients, I stir together white whole wheat flour, baking powder, baking soda, ginger, cinnamon and nutmeg.
I whisk melted coconut oil, maple syrup, almond milk, eggs, vanilla extract and of course, pumpkin puree.
Once I fold the wet ingredients into the dry ingredients and scoop the batter into a muffin pan, I sprinkle on pepitas, also known as raw pumpkin seeds.
These pumpkin muffins are how I do pumpkin spice.
After eating a couple in the first days after they are baked, I always freeze the rest of the batch and let them thaw at room temperature as I crave one.
Print
Pumpkin Muffins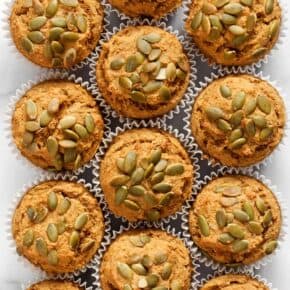 Prep Time:

10 minutes

Cook Time:

20-22 minutes

Total Time:

30-32 minutes

Yield: Makes

12

1

x
Scale
Ingredients
2 cups white whole wheat flour
1 teaspoon baking powder
1/2 teaspoon baking soda
1 teaspoon cinnamon
1 teaspoon ginger
/4 teaspoon nutmeg
1/2 teaspoon salt
1/3 cup melted coconut oil
1/2 cup maple syrup
1/4 cup almond milk
2 large eggs
1 teaspoon vanilla extract
1 cup pumpkin puree
1/3 cup pepitas (raw pumpkin seeds)
Instructions
Preheat the oven to 400 degrees F. Line a 12-cup muffin pan with paper liners. In a large bowl stir together the flour, baking powder, baking soda, cinnamon, ginger, nutmeg and salt. In a medium bowl, whisk the coconut oil, maple syrup, milk, eggs, vanilla extract and pumpkin puree until fully combined. Fold the wet ingredients into the dry ingredients. Spoon the batter into the muffin cups. Sprinkle with pepitas. Bake 20-22 minutes until golden brown and a toothpick inserted in the center of a muffin comes out clean. Cool on a wire rack. Store in an airtight container. Muffins can be frozen for up to 2 months. Thaw at room temperature.
SHARE THIS