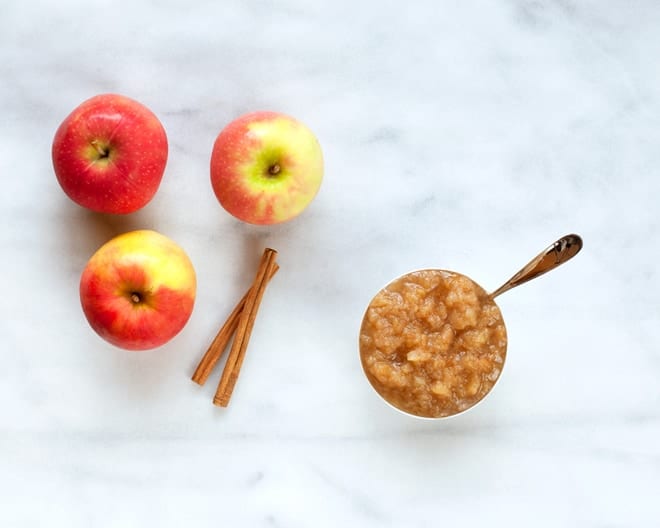 It's week 2 of my fall CSA subscription, and I am a combination of overwhelmed and stressed-out. I debated whether to do a weekly fruit and veg box especially because I shared the last one with a friend, and I was concerned about the quantity. Going solo I have a surplus of hearty mustard greens, squash and potatoes, and I am struggling to keep up.
Soup is my go-to to use lots of veggies in one recipe. With a sack of apples, I used the same strategy and made spiced slow cooker applesauce. I ignored the different varieties by peeling, coring and chopping them all before throwing everything into the crock-pot. Cinnamon, ginger, nutmeg and cloves gave the applesauce a very autumnal, chai-like flavor.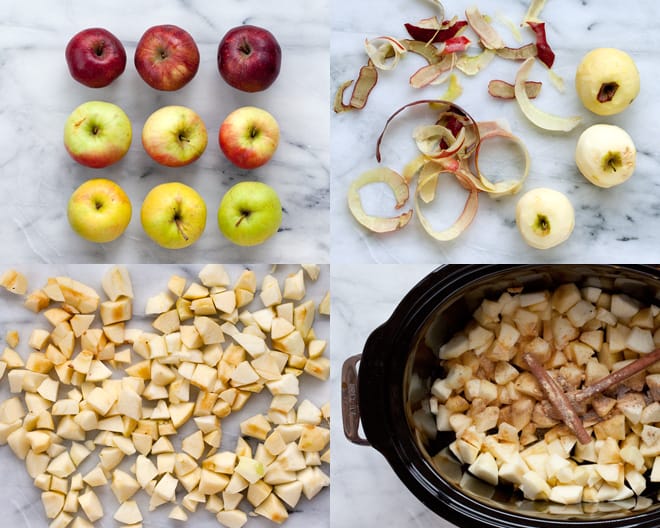 Spiced Slow-Cooker Applesauce

Makes about 4 cups
3 pounds apples, peeled, cored and roughly chopped
2 cinnamon sticks
1/4 teaspoon ground ginger
1/4 teaspoon ground nutmeg
1/4 teaspoon ground cardamom
1/4 teaspoon ground cloves
Juice of half a lemon
1/2 cup water
Place all the ingredients in a slow cooker. Cook on high heat for 4 to 5 hours. Use a potato masher to break up the apples for a chunky consistency. If you want smooth applesauce, transfer the mixture to a blender to puree in batches.
Store in an airtight container in the refrigerator.
SHARE THIS