Vegan Apple Cinnamon Muffins

Because of their light, tender crumb, you might think these Vegan Apple Cinnamon Muffins have the usual ingredients like eggs and butter, but they don't!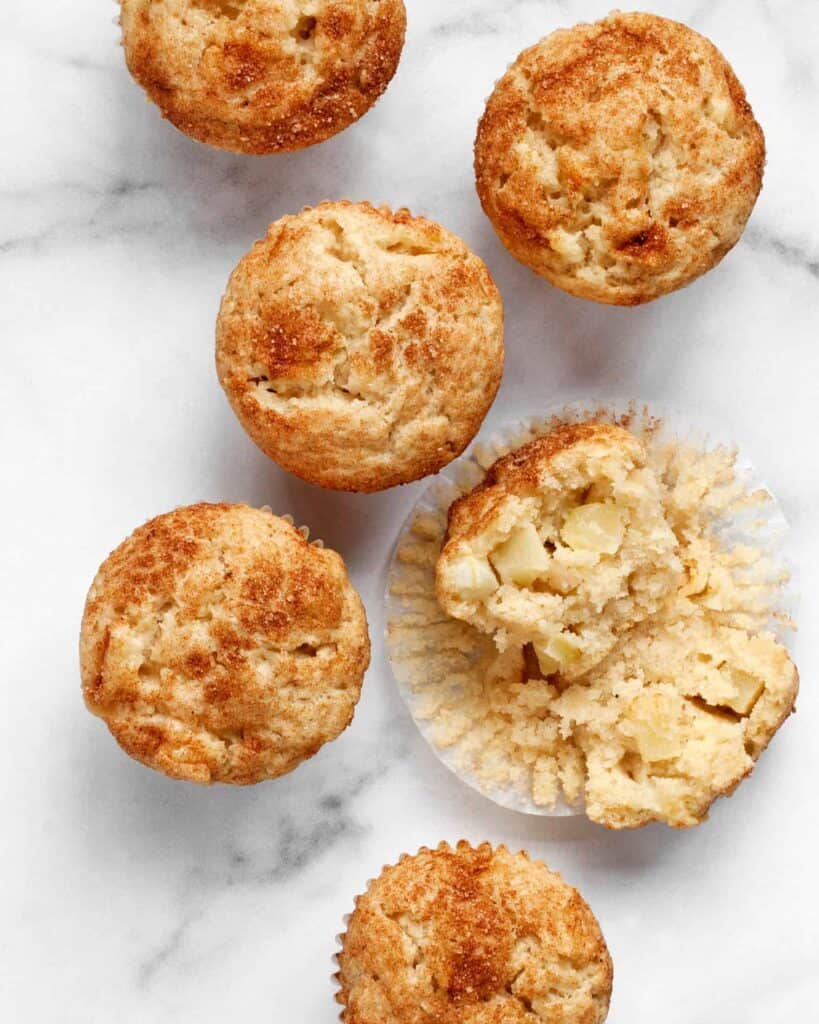 I get my hair cut at a vegan, cruelty-free salon. My stylist has a way of taming my natural curls, and it's important to me to use natural, non-toxic products.
Being a brunette of a certain age, I also get my hair colored to hide those pesky grays. That means an appointment takes 2 hours, and I'm there every 5 weeks.
With all that time at the salon, I read an assortment of magazines.

Since it's a vegan salon, there are lots of interesting food magazines that I wouldn't necessarily read on my own.
These vegan magazines are filled with so much recipe inspiration that by the time I'm finished with my appointment, I have convinced myself that I should go vegan or at least try it out.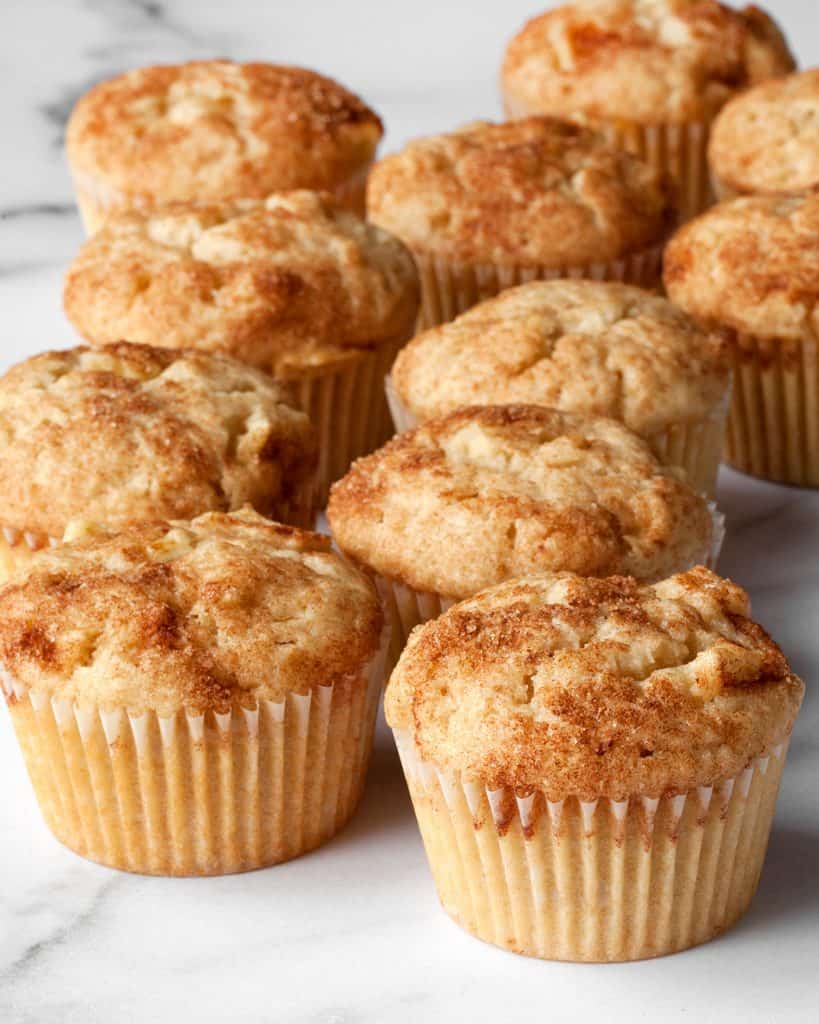 What I always watch is my dairy intake.

I find that my skin looks brighter, and I'm less prone to breakouts if I swap out my daily yogurt with non-dairy options like coconut or almond milk.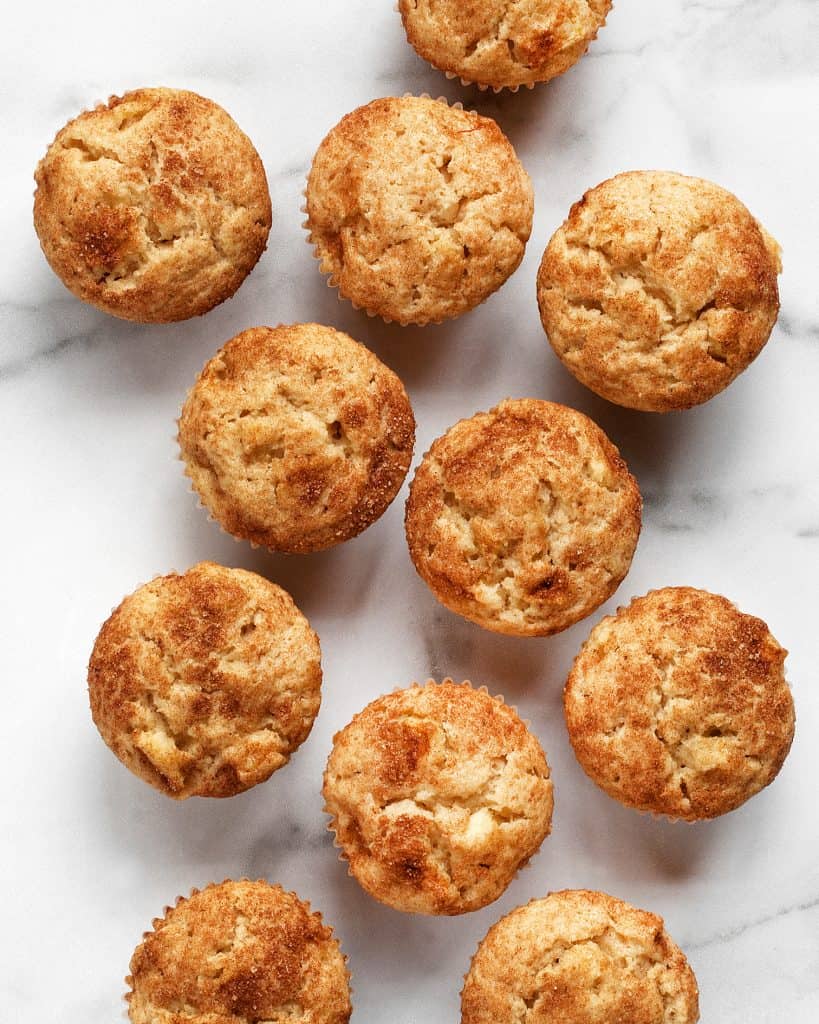 Vegan Apple Cinnamon Muffins: The Ingredients
Inspired after my last trip to the salon, I baked vegan apple cinnamon muffins. The flavors felt very fall and appropriate for October.
The muffins tasted just as amazing, if not better, than the usual batter loaded with eggs and butter.
I started by mixing the dry ingredients: flour, cinnamon, baking powder salt and sugar.

Then I whisked together the wet ingredients until they were a bit bubbly: vegetable oil, soy milk, cider vinegar and vanilla extract.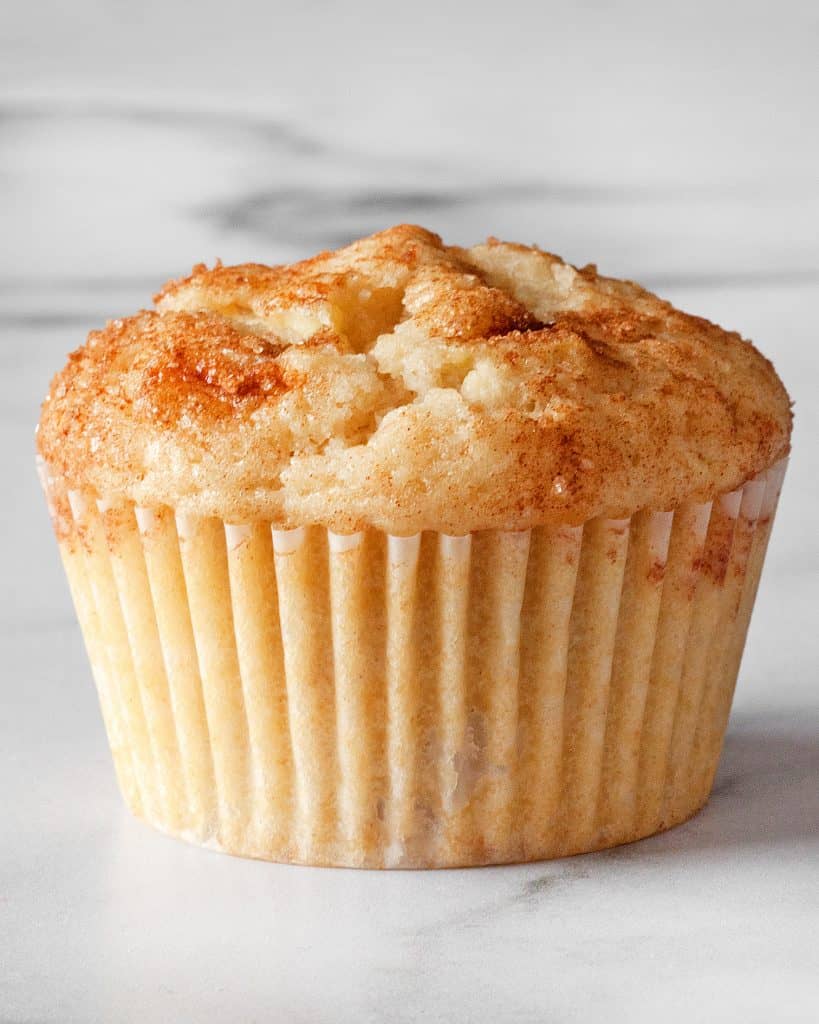 The last step of the batter was to fold the wet ingredients into the dry ingredients along with chunks of Granny Smith apples.
I loved starting these early autumn mornings with the combination of apples and cinnamon.
These vegan apple cinnamon muffins had such a tender crumb and just the right amount of sweetness that I'm planning to adapt the recipe depending on the season.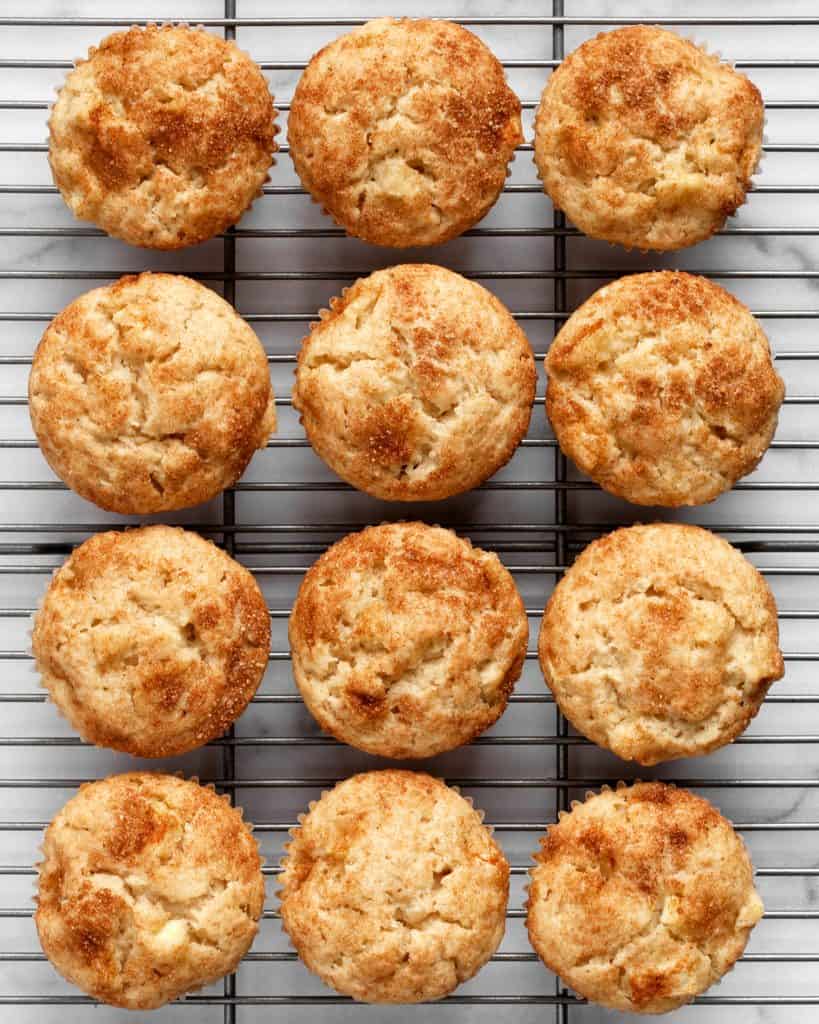 Print
Vegan Apple Cinnamon Muffins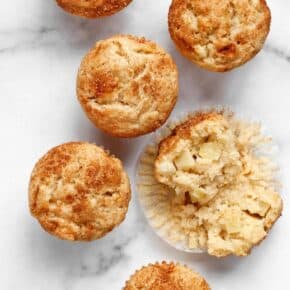 Prep Time:

15 minutes

Cook Time:

25-30 minutes

Total Time:

40-45 minutes + cooling

Yield:

12

muffins

1

x
Scale
Ingredients
2–2/3 cups all-purpose flour
1 teaspoon ground cinnamon
2 teaspoons baking powder
1 teaspoon kosher salt
1 cup granulated sugar
3/4 cup plus 2 tablespoons vegetable oil
1-1/2 cups oat milk
2 tablespoons cider vinegar
1 teaspoon vanilla extract
2 Granny Smith apples, peeled, cored and roughly chopped
Instructions
Preheat the oven to 350 degrees F. Line a 12-cup muffin pan with paper liners.
In a large bowl, combine the flour, 1/2 teaspoon cinnamon, baking powder, salt and 3/4 cups plus 2 tablespoons sugar. In a separate bowl, whisk together the oil, milk, cider vinegar and vanilla extract. Fold the wet ingredients into the dry ingredients until just combined followed by the apples.
Transfer the batter to the prepared pan. Combine the remaining cinnamon and sugar and sprinkle the tops of the muffins. Bake for 25-30 minutes until the tops are golden brown and they spring back when lightly pressed in the middle. Cool in the pan on a wire rack before serving.
Store in an airtight container for up to 2 days. You can freeze the muffins and reheat in a 300 degree F oven for 10 minutes.
SHARE THIS