Butternut Squash & Cauliflower Quinoa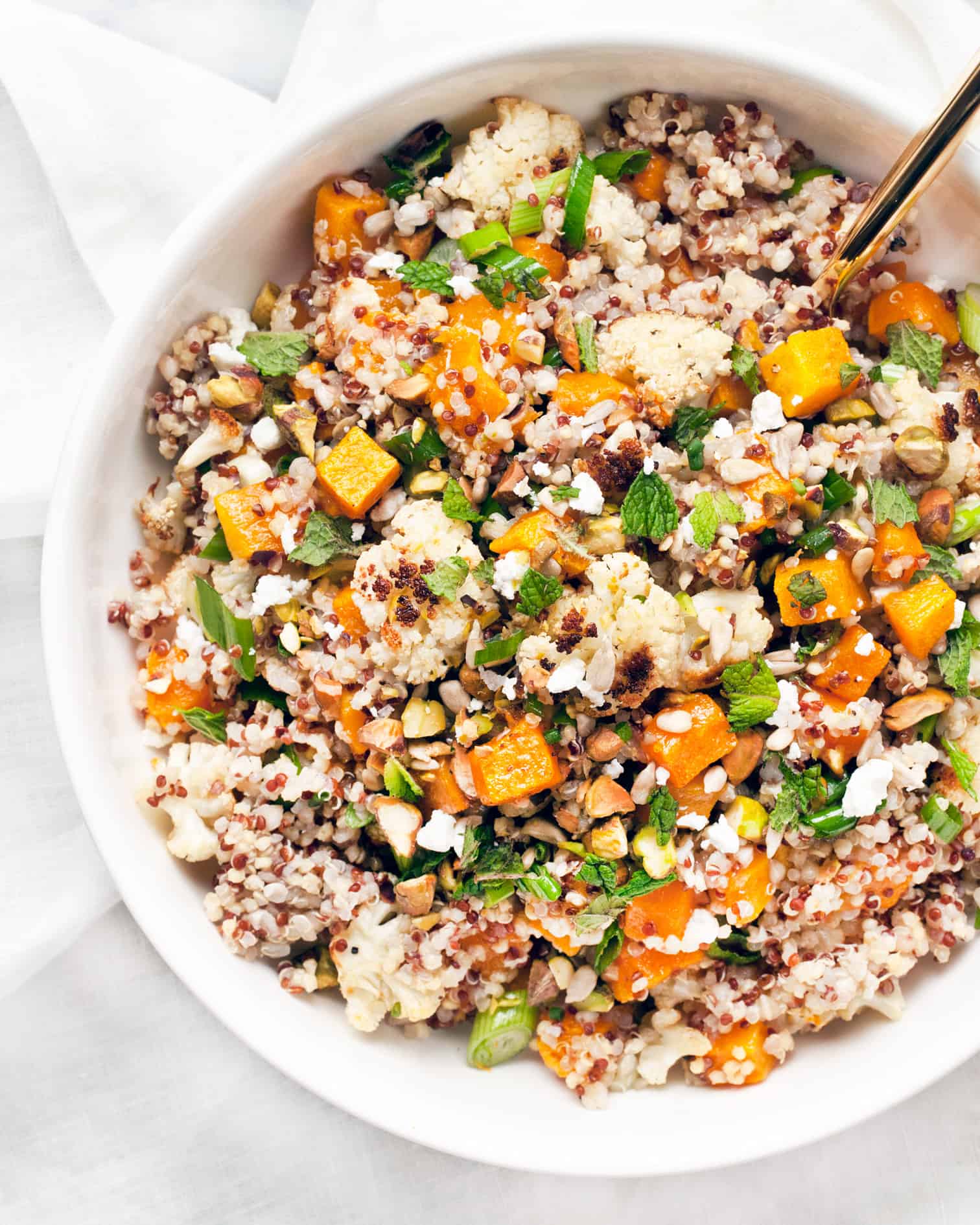 Last weekend I gave Thanksgiving a practice run. I roasted a dry-rubbed turkey, baked a pecan pie and experimented with sides. You can't go wrong with the classics like stuffing and sweet potato (fill in the blank), but I always like to throw in something new. I raided my pantry for grains and made this butternut squash & cauliflower quinoa.
After roasting the veggies, I combined them with tri-colored quinoa, scallions, goat cheese, pistachios, sunflower seeds, chives and mint. The bowl had just the right amount of fresh herbs and much-needed crunch. To bring it all together, I made lemon vinaigrette with a little ground cumin and garlic.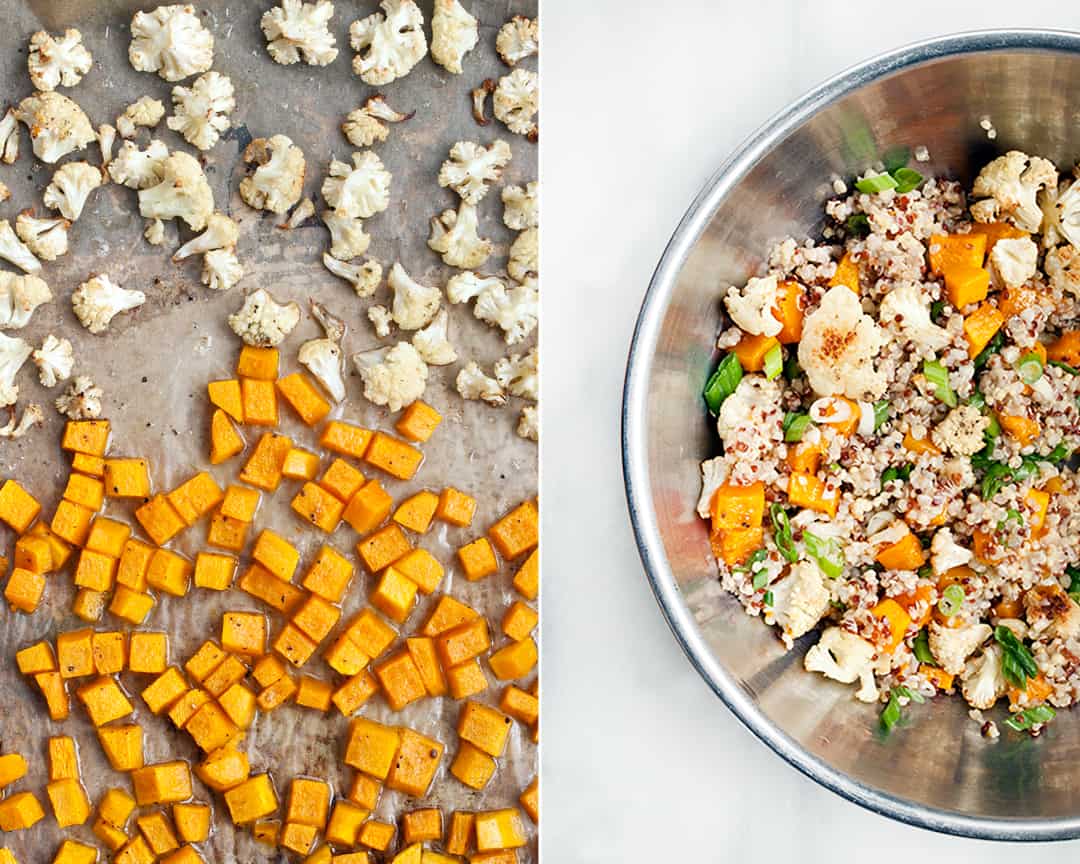 Butternut Squash & Cauliflower Quinoa
Serves 4-6
For quinoa
2 cups peeled & cubed butternut squash
1 pound cauliflower, trimmed and cut into florets
1 tablespoon olive oil
1 teaspoon kosher salt
1/2 teaspoon black pepper
1-1/2 cups water
3/4 cup tri-color quinoa
2 scallions, thinly sliced
1/4 cup crumbled goat cheese
1/4 cup chopped pistachios
2 tablespoons sunflower seeds
1 tablespoons fresh chives
2 tablespoons torn fresh mint
For vinaigrette
Juice of 1 lemon
1 garlic clove minced
1/2 teaspoon ground cumin
1/4 teaspoon kosher salt
Pinch black pepper
1/4 cup olive oil
Preheat the oven to 400 degrees F. Toss the squash and cauliflower with olive oil, salt and pepper. Roast for 25-30 minutes until the squash is tender and the cauliflower is starting to brown.
Bring water and quinoa to a boil. Reduce the heat, cover and simmer for 15 minutes until the quinoa is tender and the water has been absorbed. Fluff with a fork and let the quinoa cool for 10 minutes. In a large bowl, combine the quinoa, squash, cauliflower, scallions, goat cheese, pistachios, sunflower seeds, chives and mint.
In a small bowl, whisk together the lemon juice, garlic, cumin, salt, pepper and olive oil. Stir the vinaigrette into the quinoa.
SaveSave