5 Best Potato Salad Recipes
on May 25, 2021, Updated Jul 04, 2021
We potato lovers always have a plan. When you are hooked on spuds as much as we are, you make sure to cook more than you need. Then there isn't a problem when you eat a few roasted potatoes straight off the sheet pan before they end up in a dish like a potato salad.
I always skip the mayo and go with vinaigrettes to dress my potatoes for a twist on this classic side because I don't want to cover them up and overwhelm them.
A potato salad is all about balance. You're looking for just the right mix of supporting vegetables, herbs, and sometimes other ingredients like beans to create variety that still lets the potatoes be the star.
It's pesto for the win in this roasted tomato pesto potato salad. The fingerling potatoes and cherry tomatoes end up herby and garlicky. It really shows how pesto works on lots of things besides just pasta.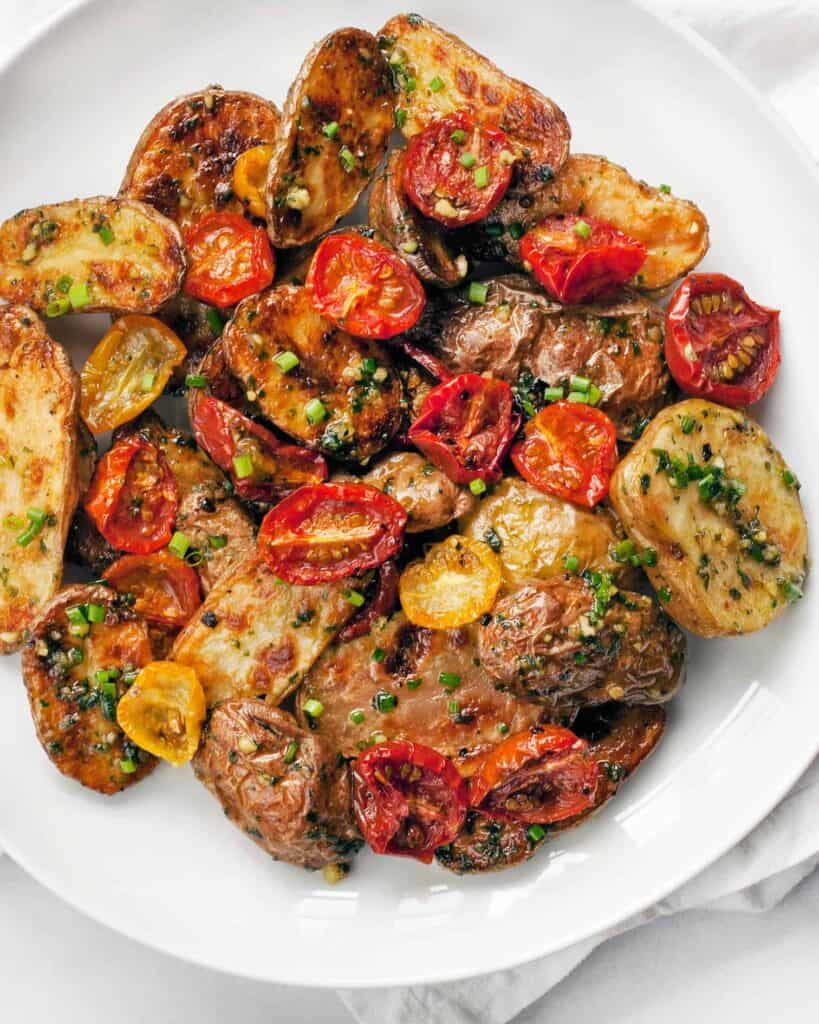 The potatoes get a head start in this roasted asparagus potato salad. Once the potatoes have nearly finished turning golden brown, the asparagus takes its place on the same sheet pan. Then I toss both in mustard vinaigrette.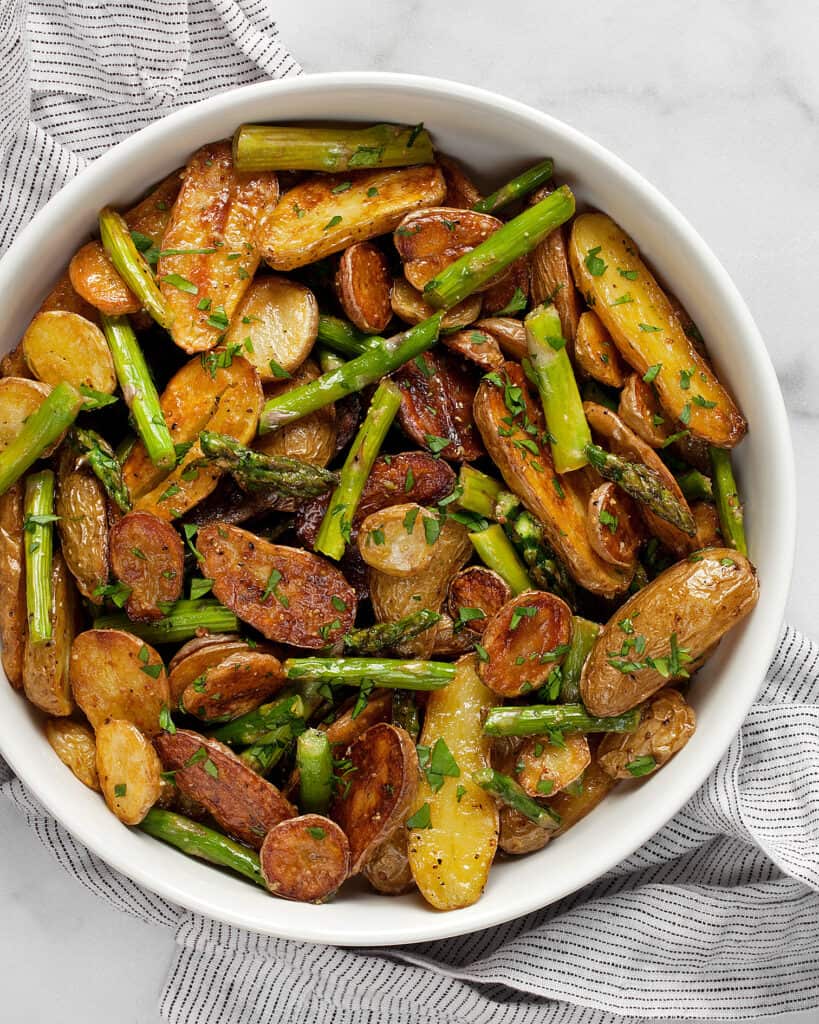 Inspired by one of my favorite potato chip flavors, red potatoes are boiled and then grilled in this salt & vinegar potato salad. It's dressed in lightly pickled onions and champagne vinaigrette and finished with crushed potato chips.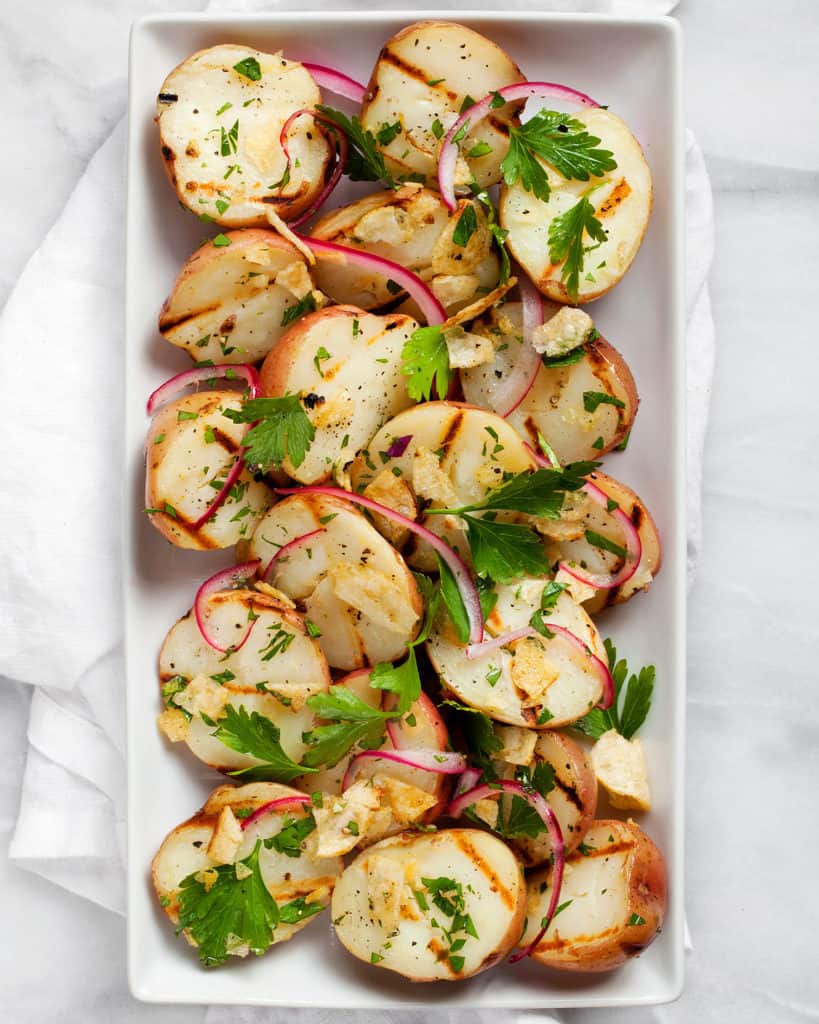 Smashed pea fingerling roasted potatoes take advantage of the convenience of frozen peas, lemon juice and fresh herbs. The pea mash adds something bright and fresh to golden roasted potatoes.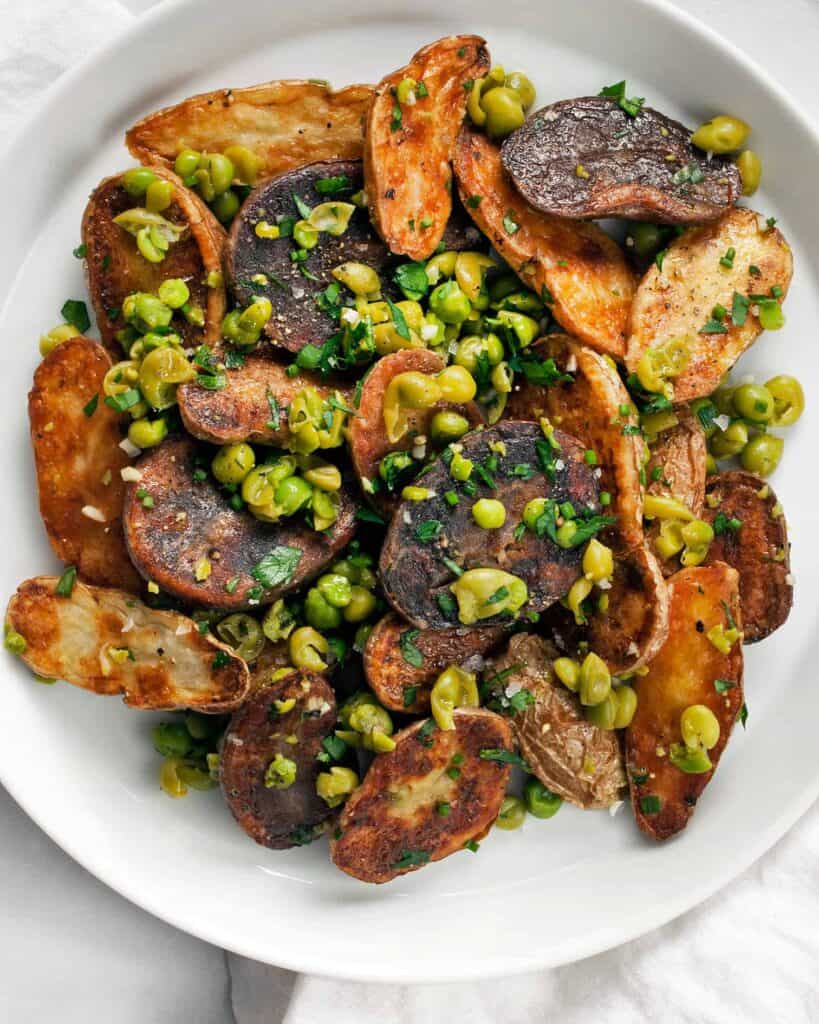 Jalapeno lime vinaigrette gives this sweet potato salad a spicy kick. It has black beans, red peppers and red onions with lots of cilantro. If you end up with leftovers, they make a fantastic quesadilla filling.