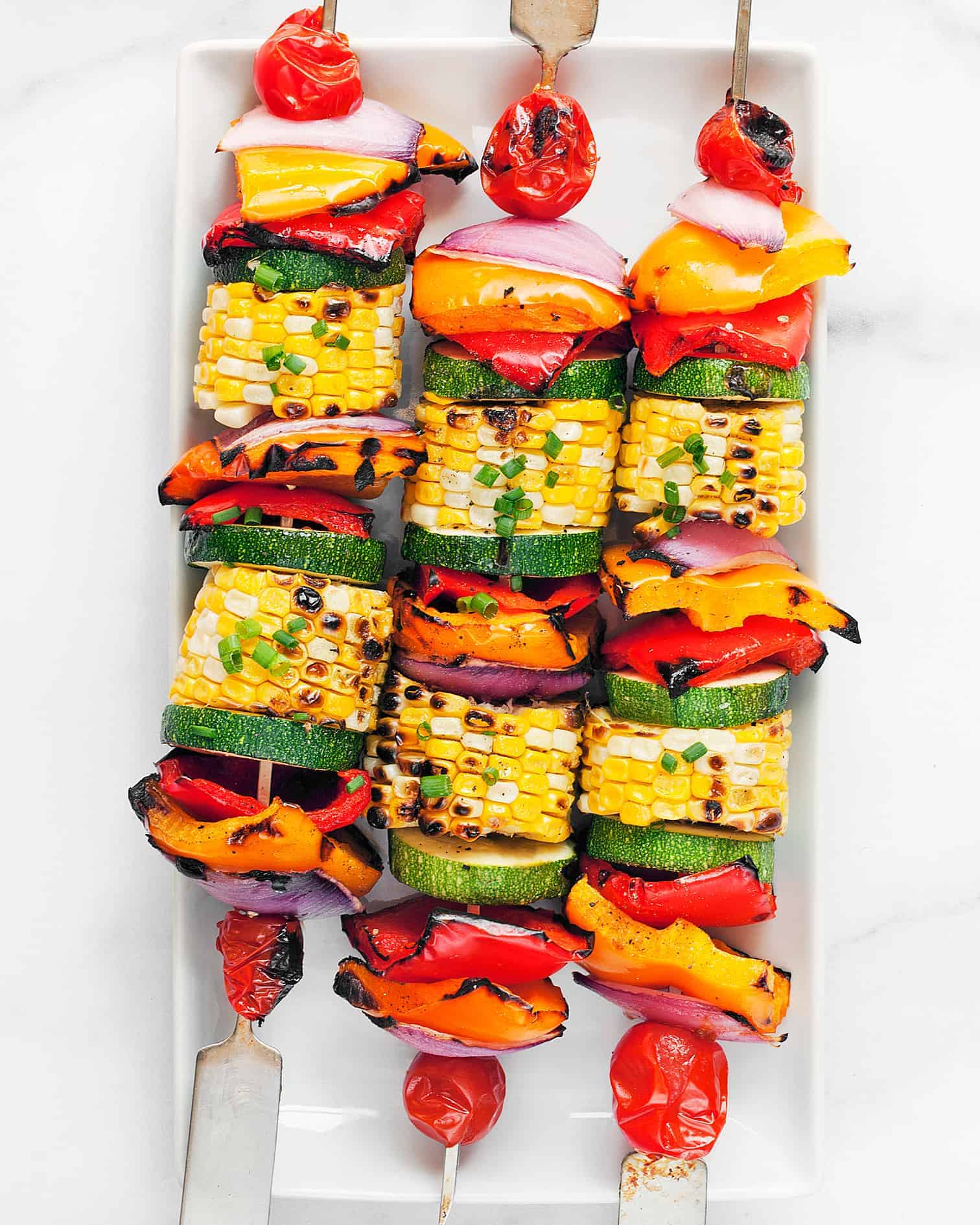 Every now and then I have to do a serious pantry cleanout.

I tend to accumulate all sorts of bottles and jars of seasonings, oils and sauces. Friends and family like to gift me with gourmet salt and other condiments.

It's so thoughtful of them. Being obsessed with cooking and food makes me easy to shop for, I guess.

I love having a variety of vinegars from red to white to sherry to champagne. Since I eat at least one salad a day, I always have some sort of vinaigrette in a jar in my fridge.

Of all the vinegars, balsamic is my absolute favorite. No surprise, I keep more than one kind in my pantry.

During the warmer months, I reach for white balsamic vinegar instead of the usual dark because it's a little lighter and less syrupy.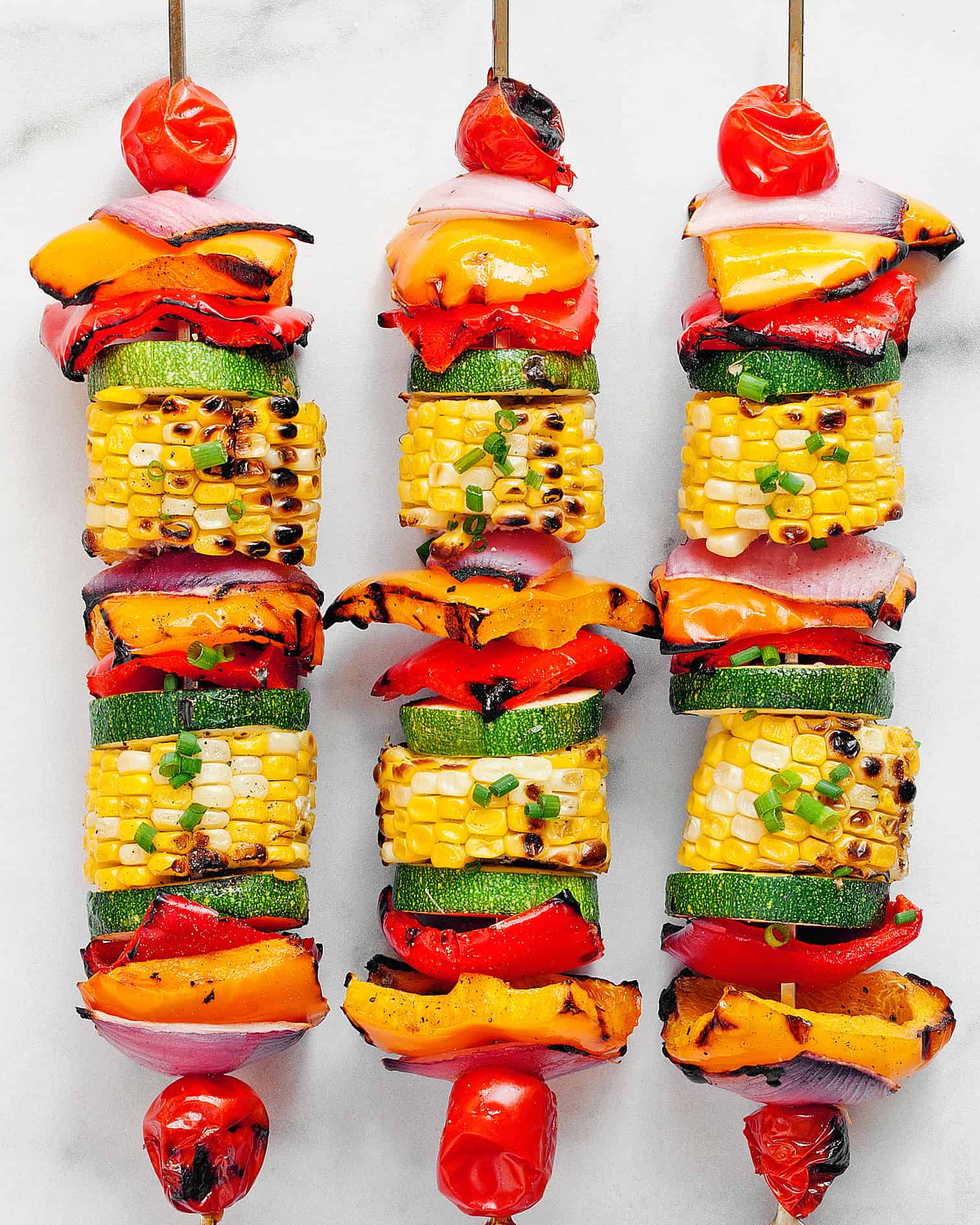 Using white balsamic vinegar is great for spring and summer vegetables. Tomatoes and zucchini are more delicate than the hearty root vegetables of fall and winter.

A vinegar and oil base is a solid start to any marinade.

And marinades aren't just for meat and poultry. They are important for vegetables, too.

I whisked together a mix of white balsamic vinegar, olive oil, Dijon mustard, salt and pepper for these balsamic veggie skewers.

Summer vegetables are just so good as is that you don't want to make too strong of a vinaigrette that would overpower their pure flavors.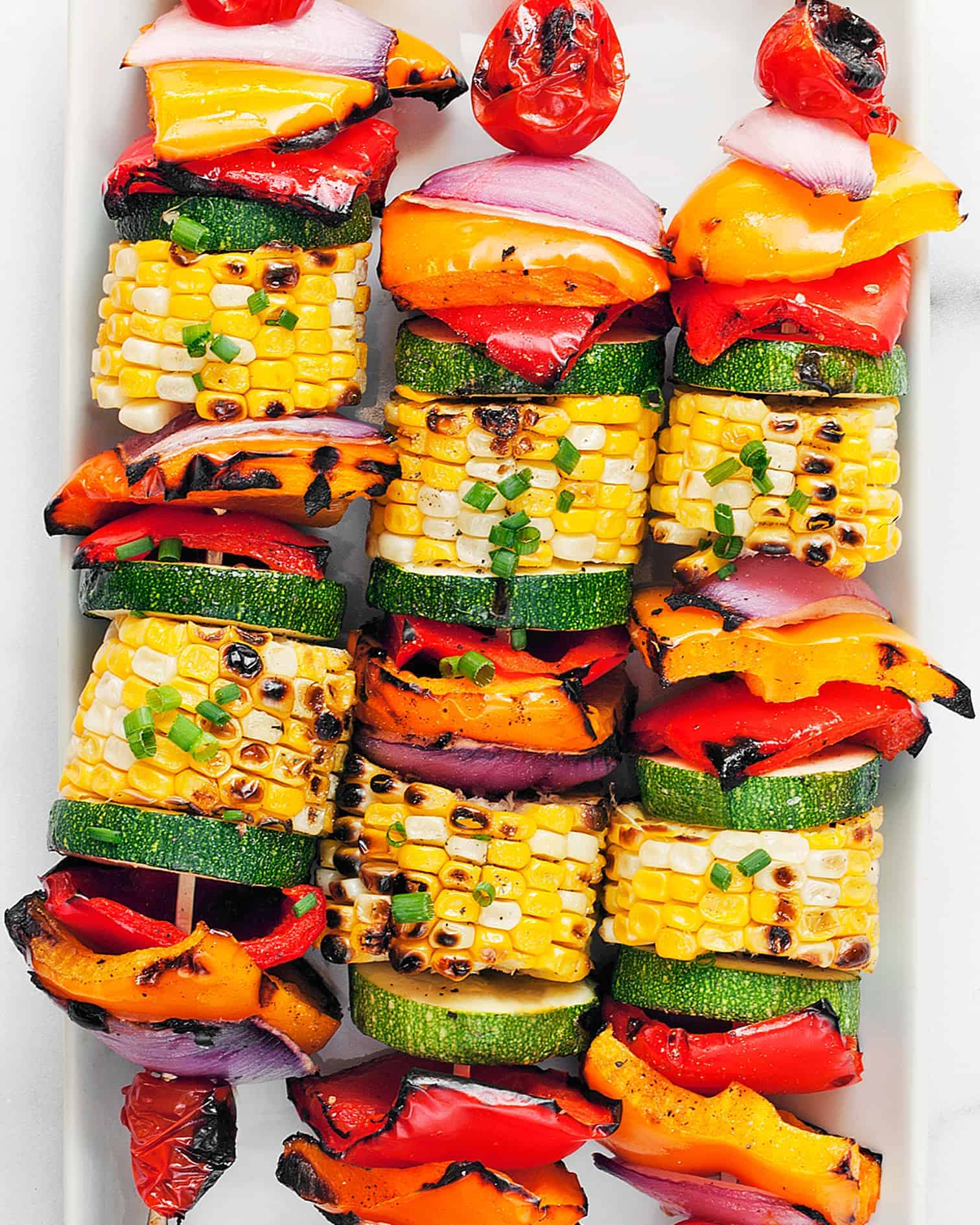 I picked up all sorts of vegetables at my weekly grocery run and the farmer's market.

For these balsamic veggie skewers, I had a variety of vegetables including zucchini, yellow squash, corn, red onions and peppers.

I cut all the vegetables. It took extra muscle to slice through a couple ears of corn, but I wanted them to have a better proportion to the rest of the vegetables.

It was the designer in my looking for balance.

Along with cherry tomatoes, I put all the vegetables in a big bowl and tossed them with the white balsamic vinaigrette before threading everything on skewers to be grilled.

Yes, you can just put vegetables straight on the grill. I like skewers for entertaining. Striped colorful vegetables look beautiful on a simple white platter.
Print
Balsamic Veggie Skewers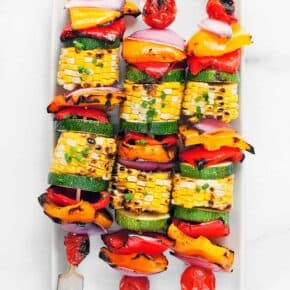 Prep Time:

30 minutes

Cook Time:

10 minutes

Total Time:

40 minutes

Yield: Serves

4

1

x
Scale
Ingredients
1 medium red onion, cut in half and quartered
2-3 medium zucchini and yellow squash, sliced into 1/4-inch-thick rounds
2 ears of corn, shucked and cut crosswise, 3 inches wide
2 bell peppers, cut into 1-inch pieces
1/2 cup cherry tomatoes
1/4 cup white balsamic vinegar
1/4 cup olive oil
1 teaspoon Dijon mustard
1/2 teaspoon kosher salt plus more for serving
1/4 teaspoon black pepper plus more for serving
1 tablespoon fresh chives
Instructions
Preheat a gas or charcoal grill on medium high heat.
In a large bowl, combine the onions, zucchini, yellow squash, corn, peppers and tomatoes.
In a small bowl, whisk together the balsamic vinegar, olive oil, mustard, salt and pepper. Toss the vegetables in the vinaigrette and let them sit for 20 minutes before threading onto skewers.
Grill for 10 minutes until the vegetables are heated through have grill marks. Sprinkle with chives, salt and pepper before serving.
SHARE THIS