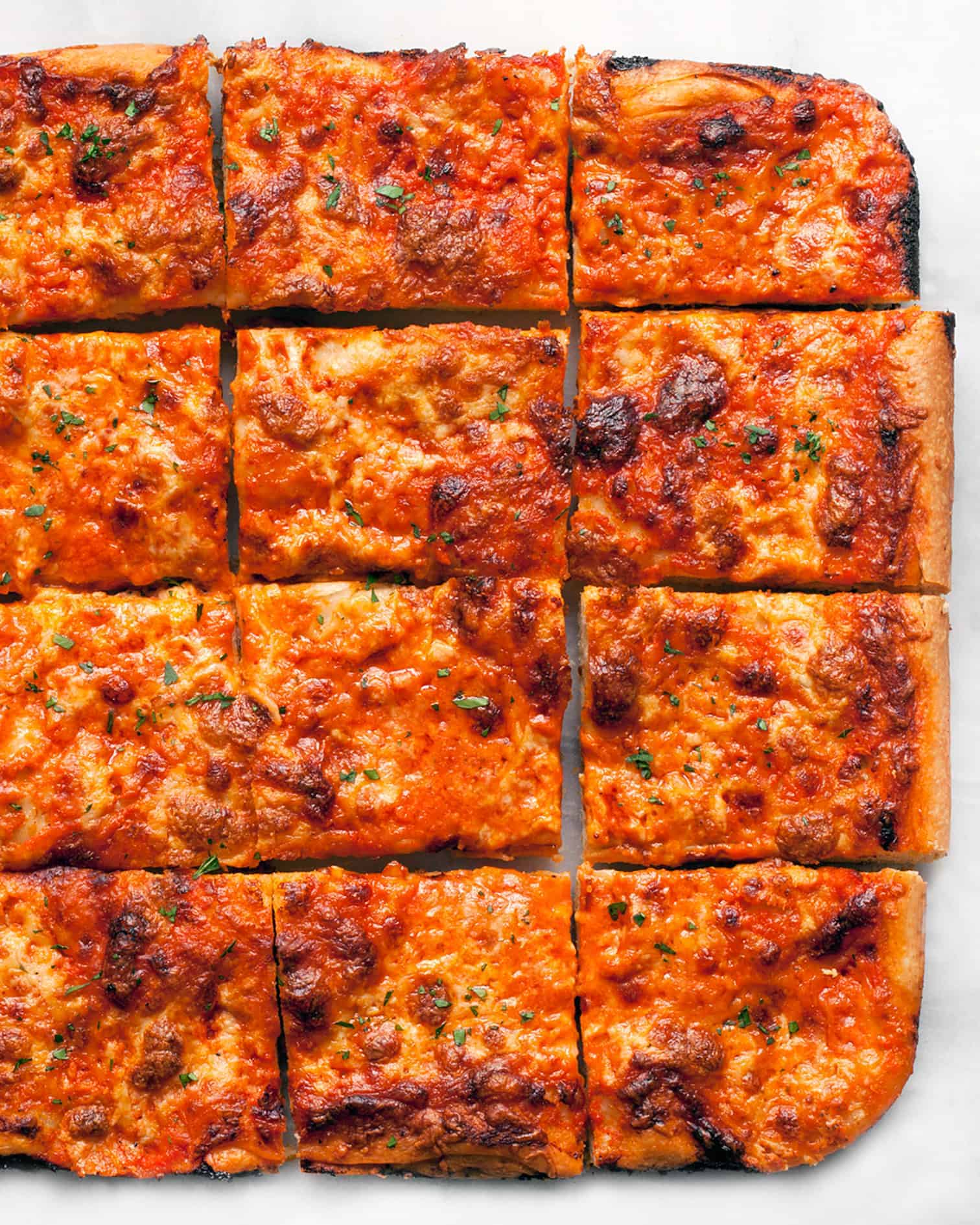 We are all about pizza at our house. That means homemade or going to one of our favorite pizza places in the neighborhood.
My son requests pizza in his lunch for school. It's not even exactly pizza. I make just crust and slather on pesto. That's it.
I'm not sure why he considers it pizza when it's missing the cheese and sauce, but who am I to put rules on what he calls pizza?
Because we eat so much pizza, I am always looking for new ways to make it. I love to feel inspired to reinvent something that's part of the weekly dinner routine.
The first thing I do when I walk in the door of our building is check the mailbox. I get excited when a food magazine sticks out between the junk and bills.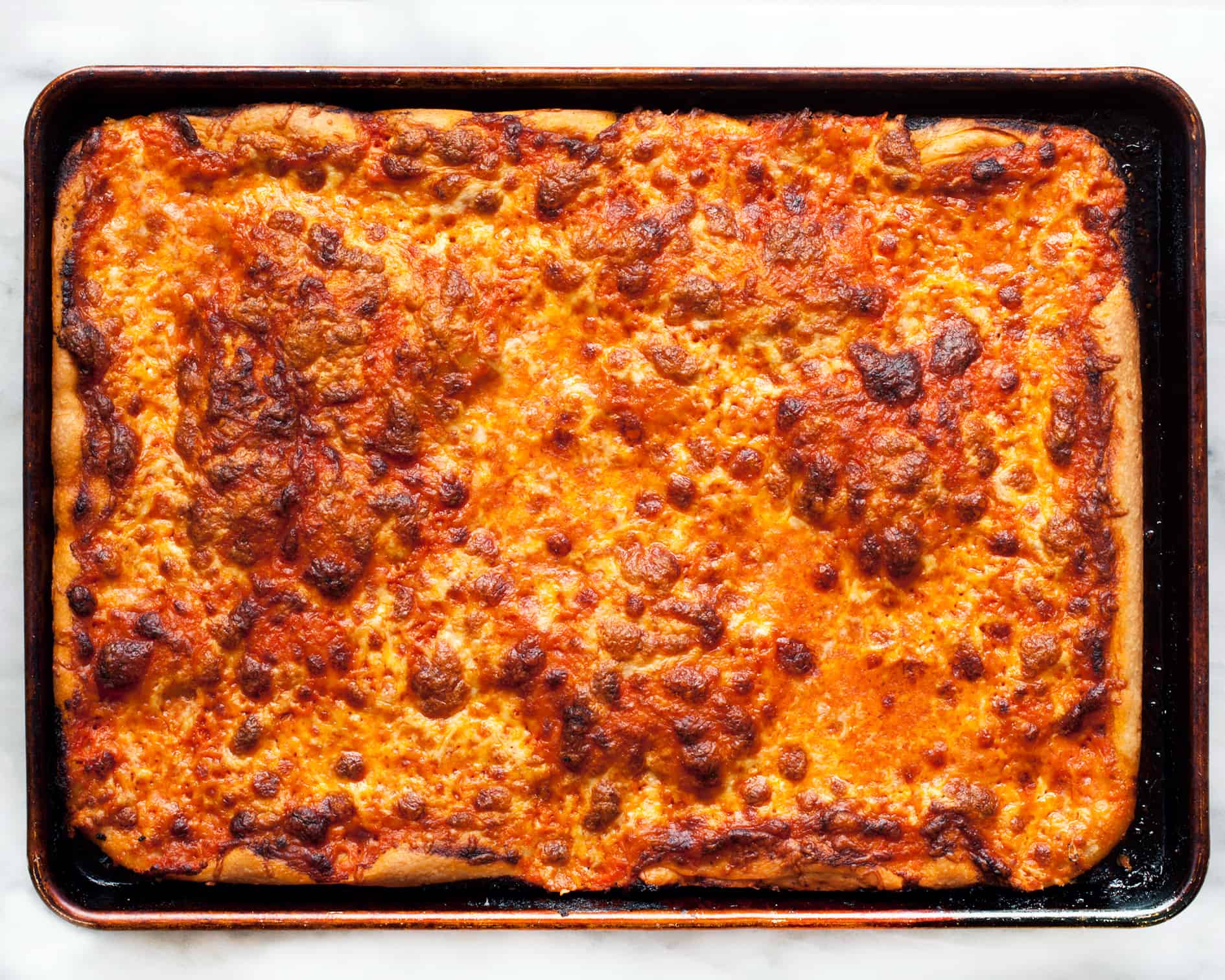 Ever since my son was born, I haven't been able to keep up with my subscriptions. No surprise that taking care of a child leaves time for only select reading.
I try not to think about all the unread articles and uncooked recipes in issues that have landed in the recycling bin.
If a magazine recipe is just too good to pass up, I will rip it out and save it. Every now and then I go through that folder.
The image of a blistered crust pizza baked in a sheet pan was far too irresistible to try, and I knew I had to cook the cover of an old Bon Appetit.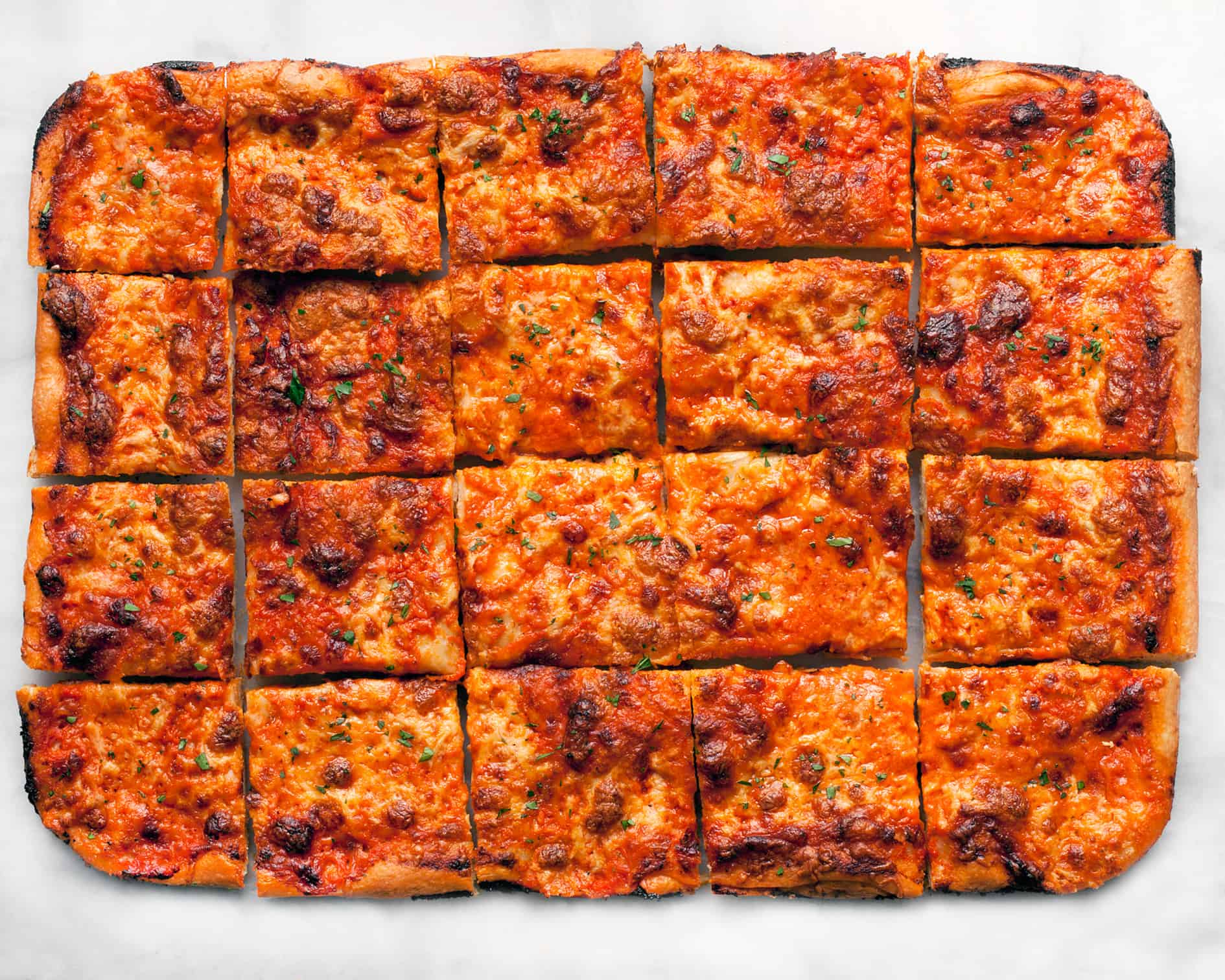 Known as grandma pizza, this Long Island classic screams old school pizza parlor complete with red and white checkered tablecloth.
The dough is a slow rise. It's best to leave it in the fridge for 24 hours.
You coat the sheet pan in olive oil before stretching the dough out and giving it time for a second rise. Then it's on to the toppings.
The simple sauce is just pureed canned tomatoes, garlic, olive oil and seasonings. I like to keep things simple with grated fresh mozzarella and provolone.
A grandma pizza is great to feed a crowd or for leftovers.
SaveSave
Print
Grandma Pizza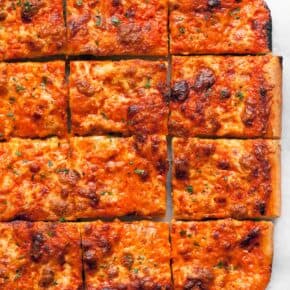 Prep Time:

1 hour + 24 hours rising

Cook Time:

20-30 minutes

Total Time:

1 hour 20-30 minutes + 24 hours rising

Yield:

Serves 12-14
Ingredients
For dough
1 envelope (2-1/4 teaspoons) dry active yeast
2 tablespoons plus 1/2 cup olive oil, plus more for bowl
2 teaspoons kosher salt
4 cups all-purpose flour plus more for work surface
For sauce
1 28-ounce can whole peeled tomatoes
3 garlic cloves, peeled
6 tablespoons olive oil
Pinch red pepper flakes
1/4 teaspoon kosher salt
1/4 teaspoon black pepper
For pizza
8 ounces fresh mozzarella, grated
4 ounces Provolone, grated
Instructions
In a large bowl, combine the yeast with 1-1/2 cups warm water. Let the mixture sit until the yeast is foamy, about 10 minutes. Whisk in 2 tablespoons olive oil and then the salt and half the flour. Stir in the remaining flour until a shaggy dough forms.
Transfer the dough to a lightly floured work surface and knead for about 10-12 minutes until the dough becomes smooth and elastic. Shape the dough into a ball and place in a large oiled bowl. Cover with plastic wrap and transfer to the refrigerator to rise for 24 hours.
Coat an 18-inch x 13-inch rectangular sheet pan with the remaining olive oil. Gently stretch the dough to fit the entire sheet pan. If the dough springs back, let it rest for 10 minutes before trying again. Tightly cover the sheet pan with plastic wrap and let it rest in a warm spot (about 70 degrees) until the dough has puffed up, about 30-40 minutes.
For the sauce, combine the tomatoes, garlic, olive oil, red pepper flakes, salt and pepper in a blender and puree until smooth.
Preheat the oven to 500 degrees F. Spread the sauce in a thin layer on the dough and sprinkle both cheeses on top. Bake 20-30 minutes until the cheese has melted and the crust is golden brown.
SHARE THIS