That first chill in the air is the signal kicking off soup season. I always get really excited because soup is the easiest way to do batch vegetarian cooking (and vegan too). The bonus is that it's freezer friendly.
This is the time to reach for root vegetables like sweet potatoes and squash or open a can of tomatoes or beans. These fall soups will give you all the cozy feels and fill you up. Try them for make-ahead lunches and dinners. Just simmer them on the stove to heat them up.
And who doesn't like healthy comfort food!?
Lentil Soups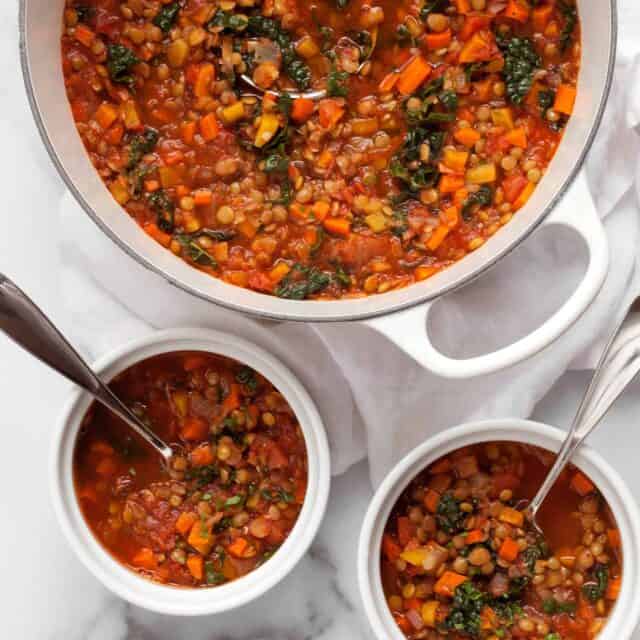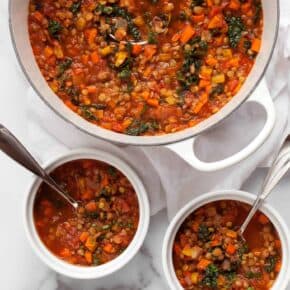 Tomato Carrot Lentil Soup
With canned fire-roasted tomatoes, kale and red pepper flakes, this tomato carrot lentil soup is a true pantry/fridge forage kind of cozy soup that also has a warming, spicy kick.
Find recipe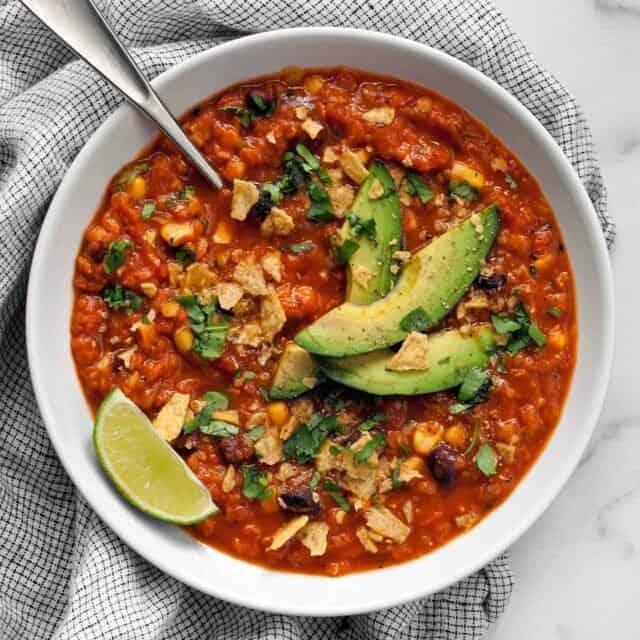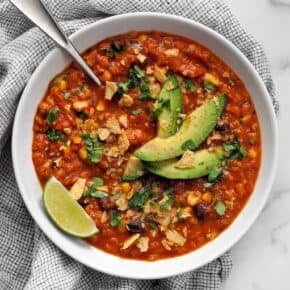 Slow Cooker Lentil Tortilla Soup
With black beans and corn, this vegan slow cooker lentil tortilla soup is satisfying and hearty with plenty of spicy and smoky chipotle flavor. Top the soup with sliced or diced avocados.
Find recipe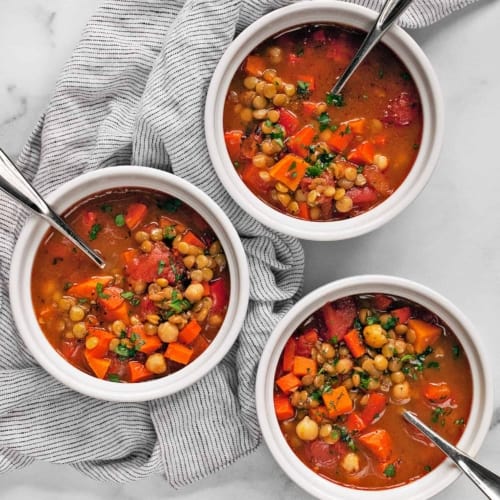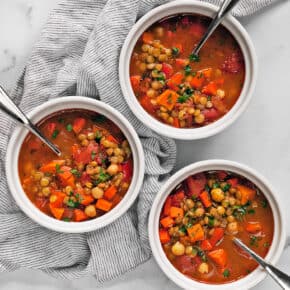 Slow Cooker Moroccan Chickpea Stew
With sweet potatoes, carrots and green lentils, this vegan slow cooker Moroccan chickpea stew has a comforting mix of ground spices along with spicy harissa paste.
Find recipe
Root Vegetable Soups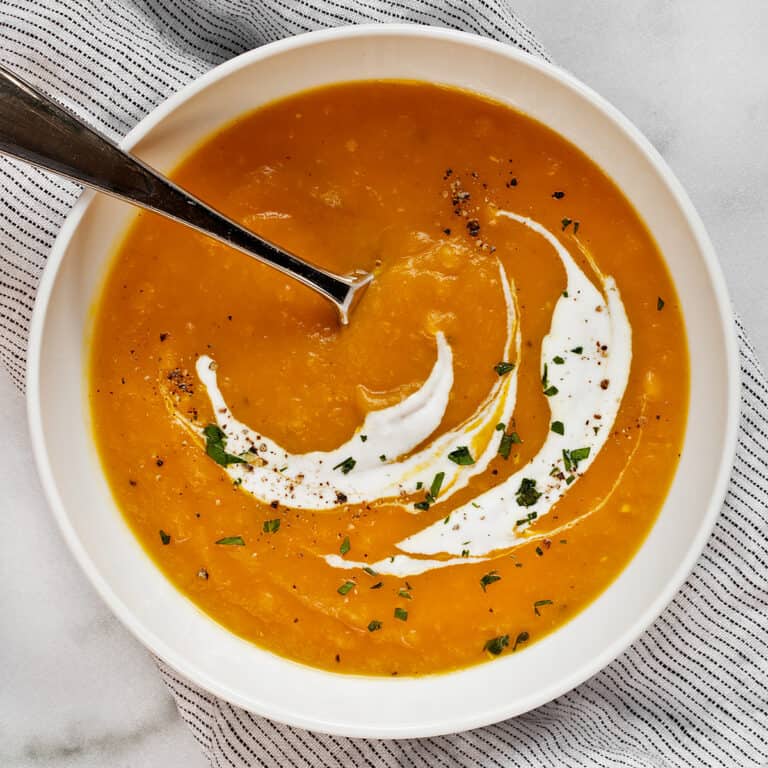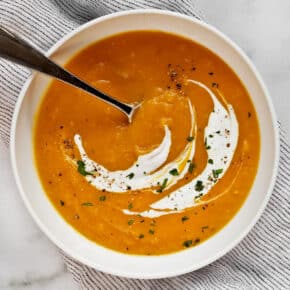 Turmeric Butternut Squash Apple Soup
With pungent flavor and a hint of sweetness, turmeric butternut squash apple soup is the cure for all that ails you during the fall and winter months. It is healthy comfort food and elixir in one.
Find recipe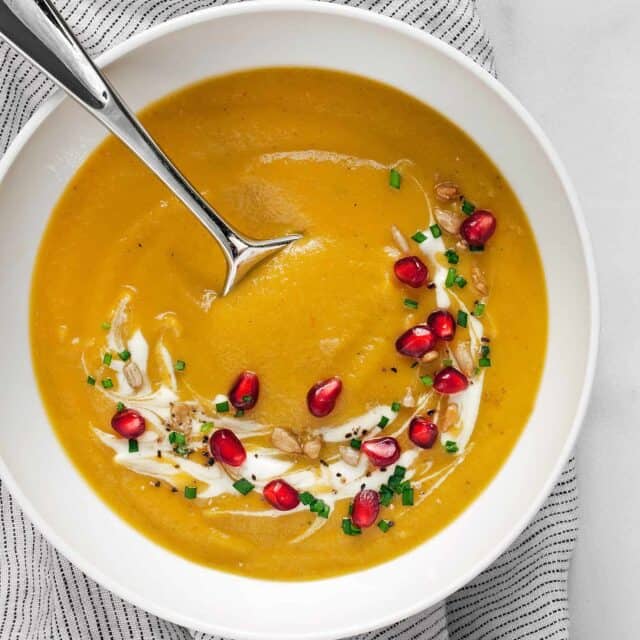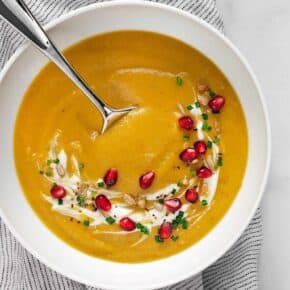 Golden Beet Soup
Roasted beets are the foundation of this vegan golden beet soup. You can think of it like sunshine in a bowl! Top the soup with a swirl of yogurt, pomegranate seeds and fresh chopped herbs.
Find recipe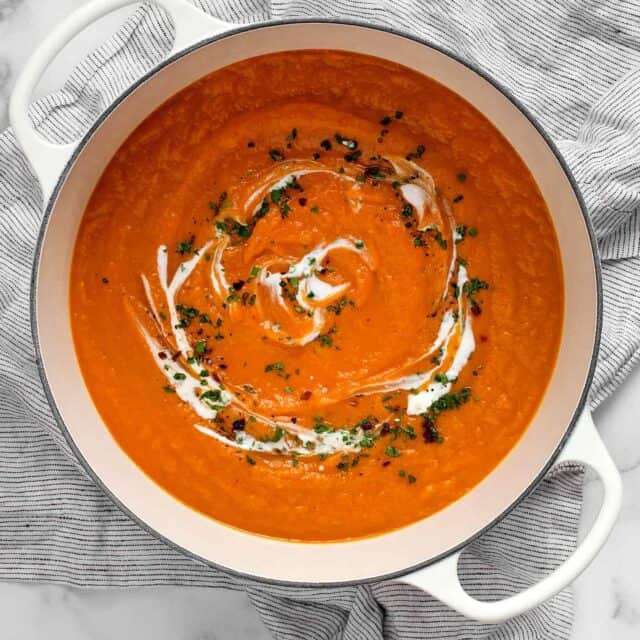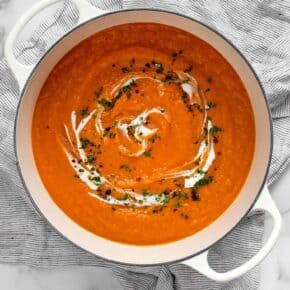 Sweet Potato Soup
Cumin and red pepper flakes add heat and spice to this simple sweet potato soup. I keep a couple sweet potatoes, an onion and garlic in my kitchen just to whip up a spontaneous bowl of this soup.
Find recipe
Bean Soups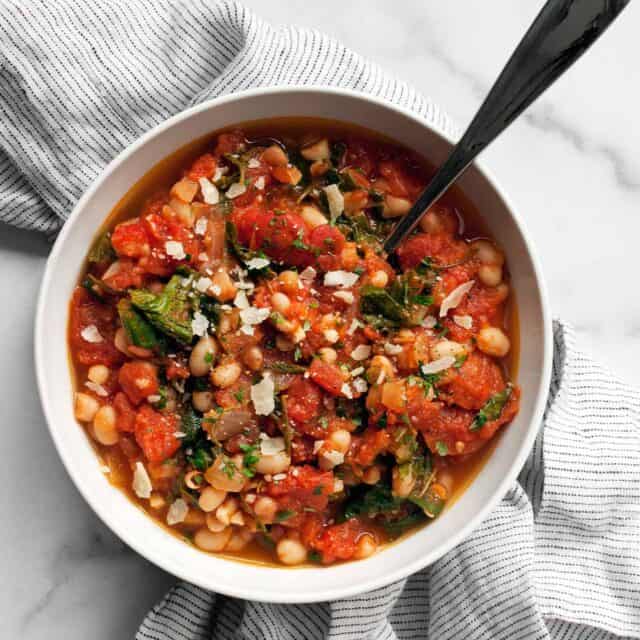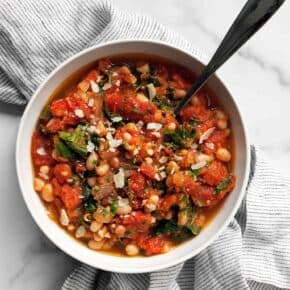 Rosemary White Bean Tomato Soup
This vegetarian rosemary white bean tomato soup is chunky, a bit garlicky and can be made with ingredients you might already have in your pantry like canned diced tomatoes.
FInd recipe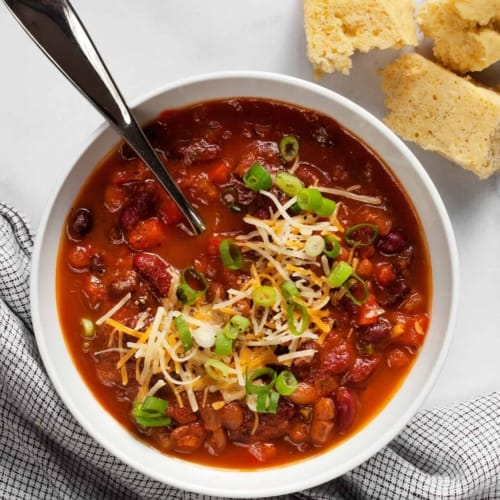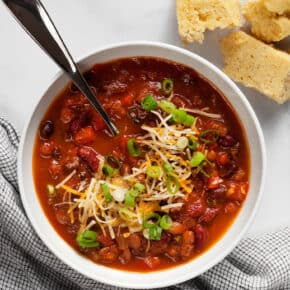 Three Bean Chili
This three-bean chili with jalapeños and peppers is full of black beans, pinto beans and kidney beans, both whole and mashed to thicken it. I like topping each bowl with crumbled tortilla chips.
Find recipe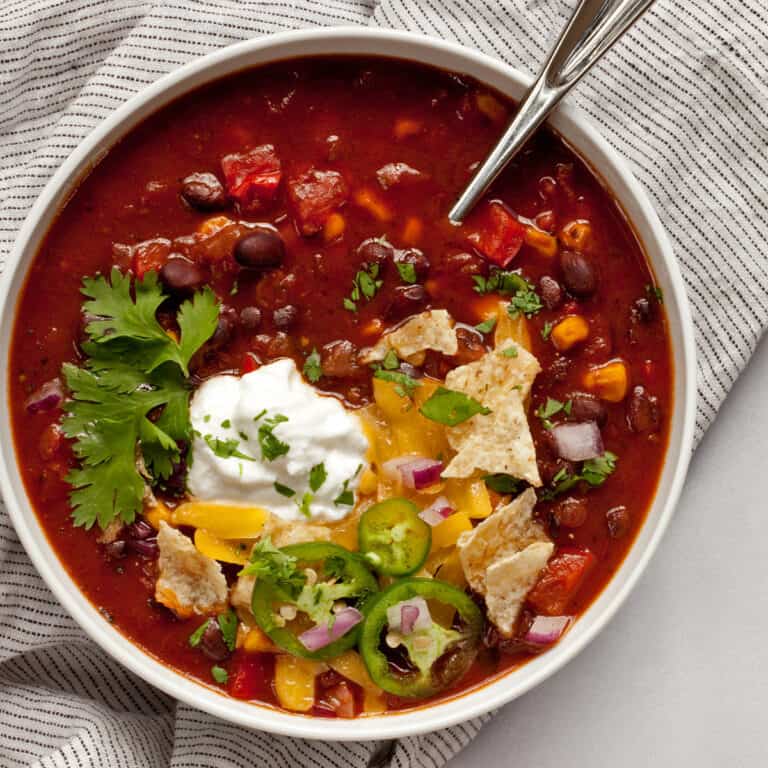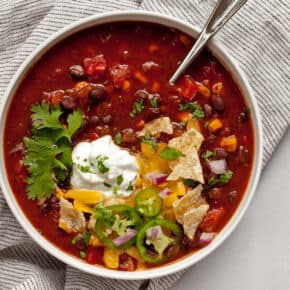 Black Bean Chili
Chipotle chilies give this vegetarian black bean chili some serious smoky heat. With corn, red peppers and fire-roasted tomatoes, each spoonful is hot and hearty.
Find recipe