Roasted Cherry Tomato Vinaigrette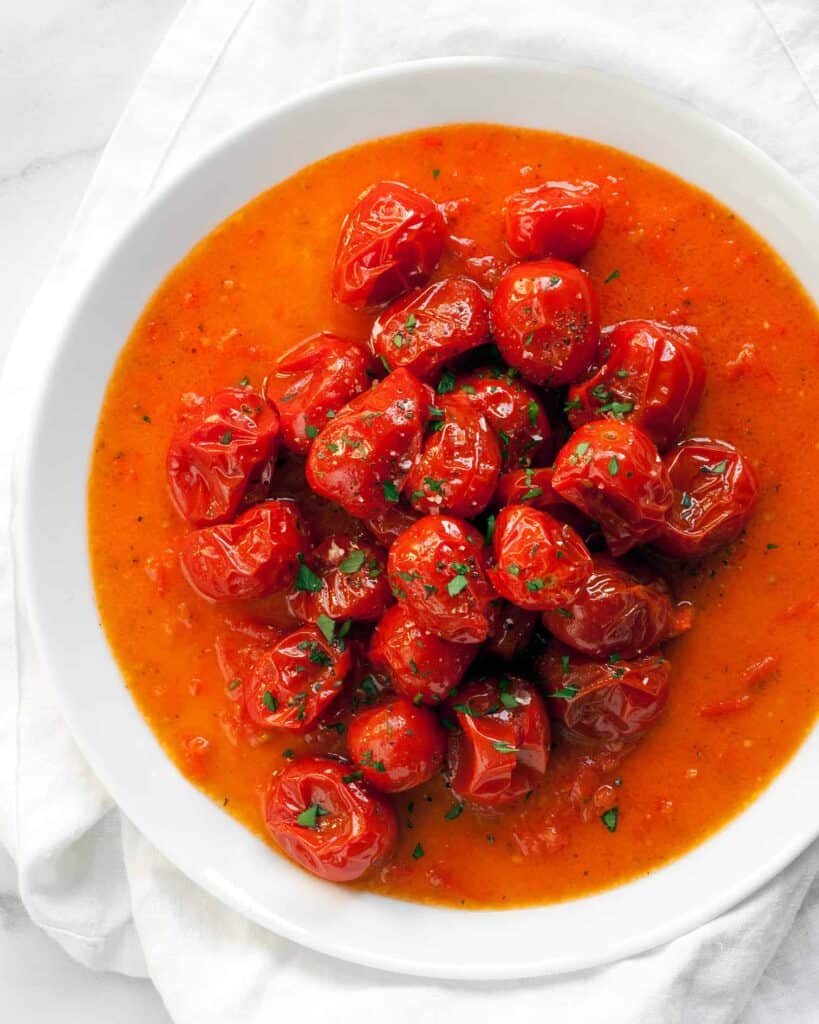 My husband says that I hoard Ball jars.
Yes, there are far worse things to have too many of, especially when they are just so incredibly handy.

I have my jars lined up by size with the lids and rings in a container next to those rows.

Calling them useful would be an understatement. They are the best way to store small quantities of leftovers.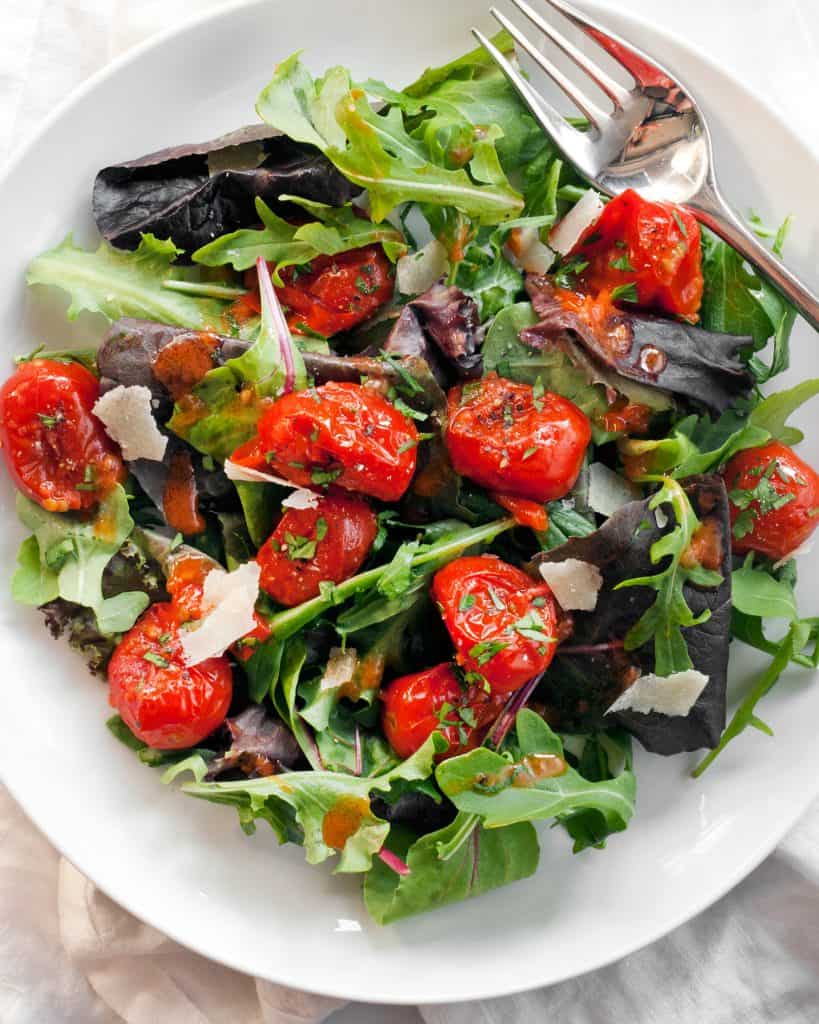 Whether it's the remaining contents from a can of chickpeas or cooked grains, I spoon them into jars and stack them fridge. They are a very efficient use of space.

Ball jars are also great for salad dressing.

I am never without at least one vinaigrette on-hand. In the summer that number goes up because I am in full salad mode.

It's greens for lunch and dinner on most days.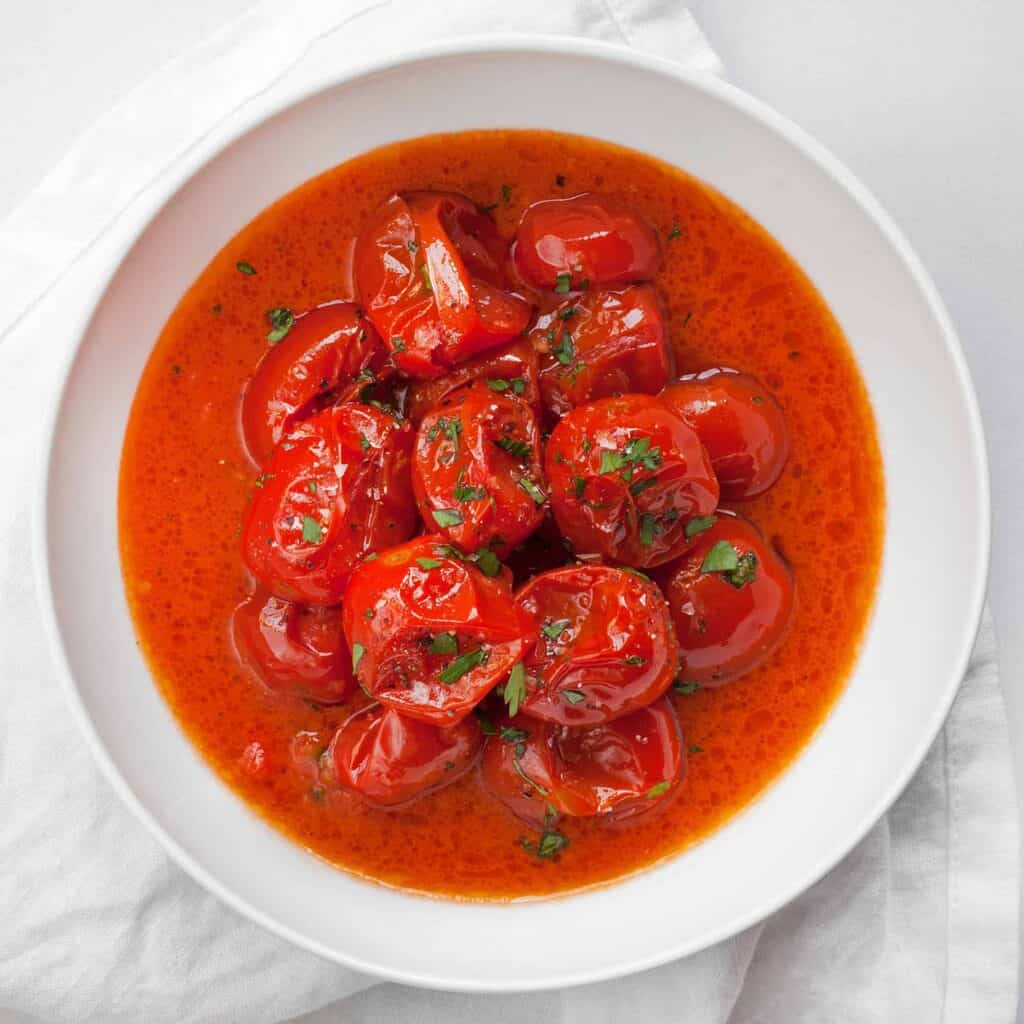 I am an oil and vinegar fan for most of my salads. Lemon juice and balsamic vinegar have places on my permanent rotation.
Wanting a bolder dressing, I made roasted cherry tomato vinaigrette.
Given that we are in peak tomato season, it only made sense.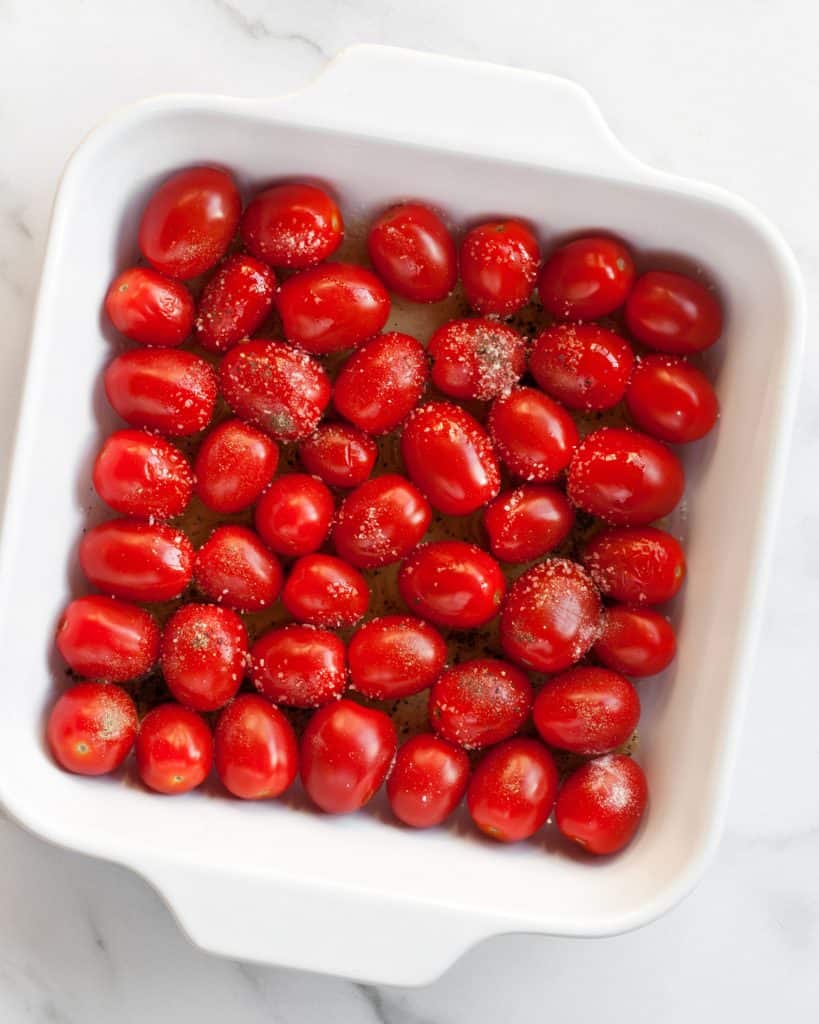 How To Make Roasted Cherry Tomato Vinaigrette
To start, I roasted a couple pints of cherry tomatoes in a dish with olive oil, salt and pepper.
Once the tomatoes were wrinkled, I pureed a quarter of them in the food processor. Then I whisked them together with the juices from the baking dish plus white wine vinegar and olive oil.
The flavor is strong. This roasted cherry tomato vinaigrette has a lot of personality.
By not pureeing all the tomatoes, you have toppings for your salad. You just need greens.

I suggest spooning the vinaigrette into a shallow bowl, placing the tomatoes on top and finishing them with chopped parsley, salt and pepper.
Then pair that with plenty of lettuce. Anything will work including romaine, arugula or a spring mix. If you want, you can also serve shaved Parmesan.
Putting a little more effort into roasted cherry tomato vinaigrette than you would into another dressing makes the rest of the salad assembly super easy.
Print
Roasted Cherry Tomato Vinaigrette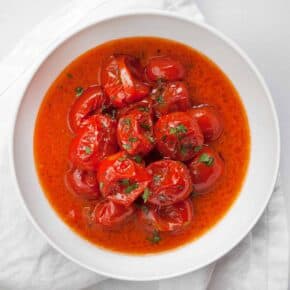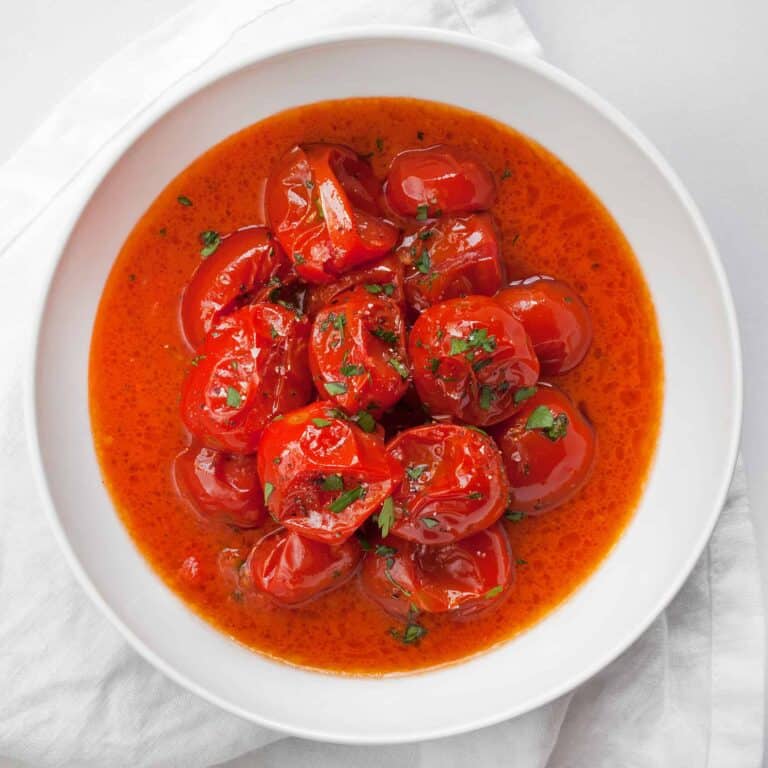 Prep Time:

5 minutes

Cook Time:

25-30 minutes

Total Time:

30-35 minutes

Yield: About

2 cups

1

x
Scale
Ingredients
2 pints, cherry tomatoes
4 tablespoons olive oil
1 teaspoon kosher salt plus more for serving
1/4 teaspoon black pepper plus more for serving
2 tablespoons white wine vinegar
Chopped parsley for serving
Instructions
Preheat the oven to 400 degrees F.
Place the tomatoes in a square baking dish. Add 3 tablespoons olive oil, salt and pepper. Roast for 25-30 minutes until the tomatoes are wrinkled and juicy. Let cool slightly.
Using a slotted spoon, transfer three-quarters of the roasted tomatoes to a bowl.
Puree the remaining tomatoes in a food processor. Whisk the puree into the juices in the baking dish along with the white wine vinegar.
To serve, pour the vinaigrette into a shallow bowl. Add the tomatoes and finish with parsley, salt and pepper.
Notes
Serve with mixed greens and shaved Parmesan.
SHARE THIS