My little one keeps surprising me with his adventurous palette. On Saturday I gave him a simple PBJ for lunch.
Always multi-tasking, I was entertaining him while I cooked in the kitchen. It can be a song and dance with a 16-month-old. I'm not sure where my energy comes from, but I always manage to find it.
He is most captivated when I am using some sort of small appliance like a blender or mixer.
While he was at the table, I was making black bean burgers. He watched me throw all the ingredients into the food processor: black beans, brown rice, salsa, scallions, cumin, salt and pepper.
It only took a few pulses for everything to turn into a mash. I always like to err on the side of being more chunky than pureed, so the patties will hold their shape better.
My son was very curious, so I figured I should give him a taste to satisfy his curiosity. I am learning that he prefers bold food and can even handle some heat. He's young enough that he hasn't become resistant to trying new things.
I'm kind of dreading the years of picky eating that are ahead!
After a single bite of the black bean burger mash, he pushed away his PBJ plate. At this point it's not as if I have done anything to make him such an exciting eater.


Even though I don't have any control over his food preferences, I had a proud mom moment. Ridiculous, I know!
Of course there are days when entire meals and up on the floor, but I will savor the times when he polishes off everything.
I managed to save some of the black bean mash and formed it into patties. Before cooking them in a skillet, I chilled them in the fridge.
I topped the burgers with baby greens, onions and tomatoes. You can really use any of your favorite burger toppings or add more salsa.
Print
Black Bean Burgers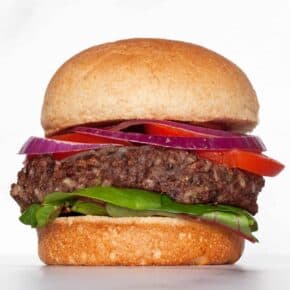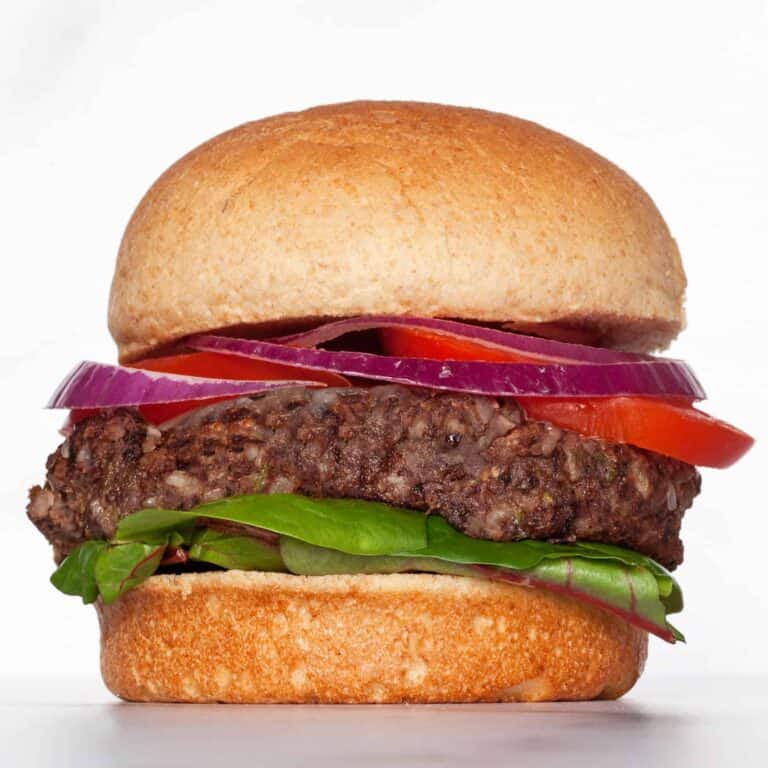 Prep Time:

1 hour 5 minutes

Cook Time:

6-7 minutes

Total Time:

1 hour 15 minutes

Yield: Serves

4

1

x
Scale
Ingredients
2 scallions, roughly chopped
1-15 ounce can black beans, drained and rinsed
1/2 cup cooked brown rice
1/4 cup roasted tomato salsa plus more for serving
1 teaspoon cumin
1/2 teaspoon kosher salt
1/2 teaspoon black pepper
4 buns
Baby greens, sliced tomatoes and red onions for serving
Instructions
In a food processor, mince the scallions. Add the black beans, brown rice, salsa, cumin, salt and pepper. Pulse until the mixture is combined, but still chunky. Shape into 4 patties. Cover and refrigerate for 1 hour.
To make the burgers, heat a non-stick grill pan or skillet over medium high heat. Cook the burgers, flipping once, for 6-7 minutes until they are lightly browned on both sides and heated through.
Spread salsa on the buns and top the burgers with greens, tomatoes, red onions and salsa before serving.
SHARE THIS