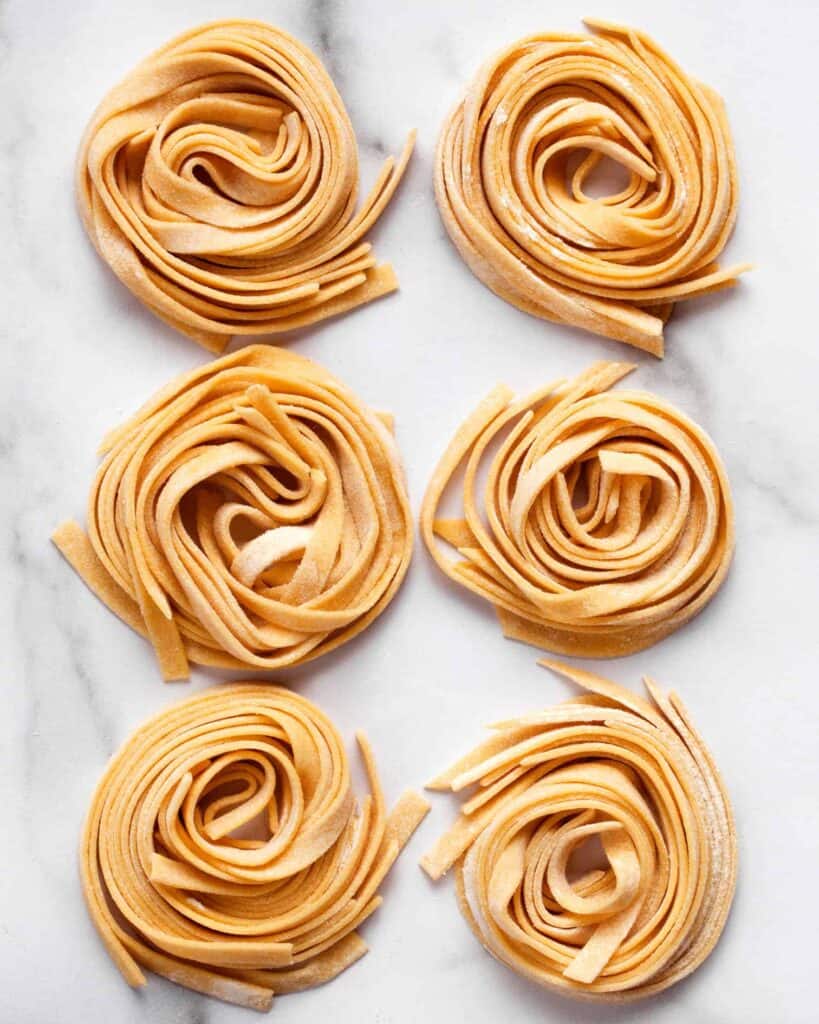 Yesterday I made fall official. I bought a bag of those adorable decorative mini gourds with their bumps & lumps and green, orange & gold stripes.
Along with my edible squash, I arranged them in a bowl. Those non-decorative ones that have yet to make it in into my oven to be roasted or into a pot for soup.
The other thing I've been collecting involves recycling. Come autumn my canned food consumption skyrockets.

And I need more room for empties in my recycling bin!
From tomatoes to beans and everything in between, we're past the bounty of summer farmers markets.
Canned goods are so handy especially with their almost infinite shelf-life.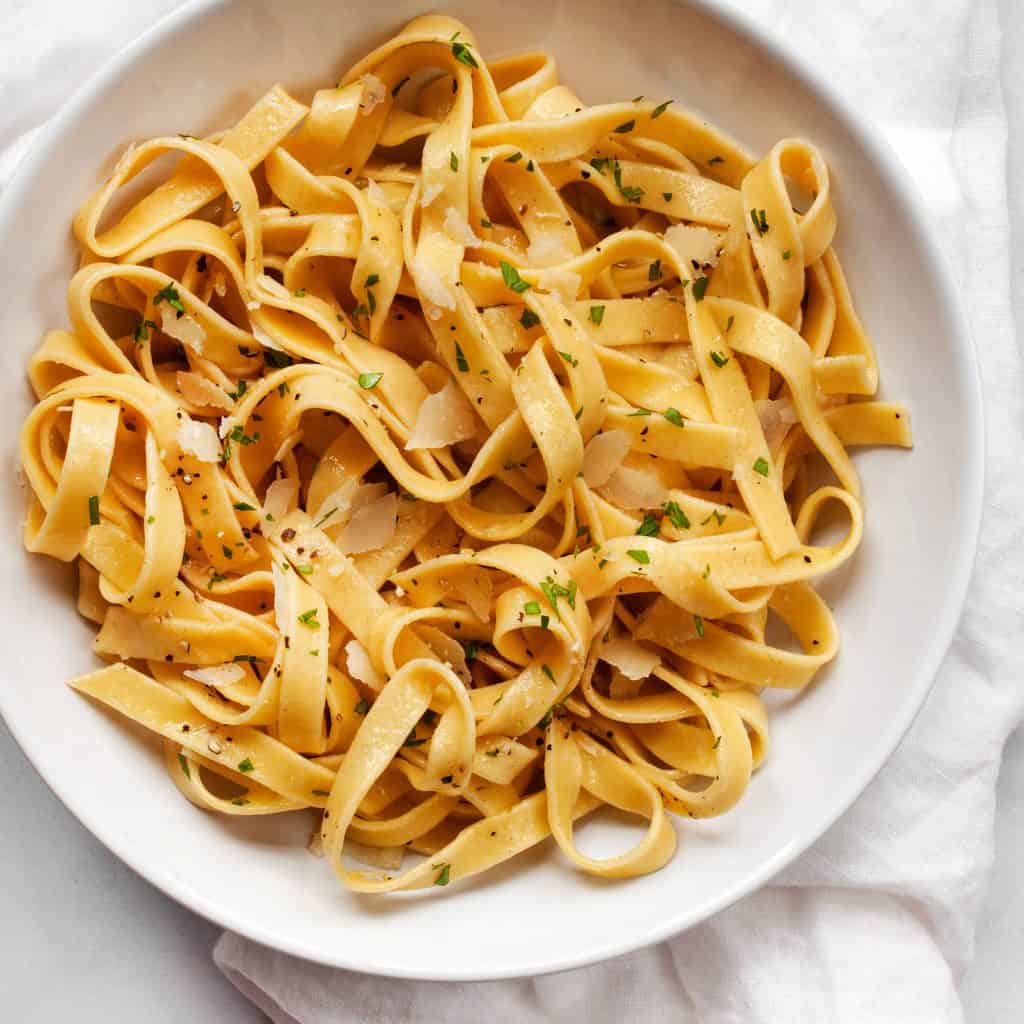 I also stocked up on a few cans of pumpkin puree. Yes, you can roast pumpkin and make it yourself, but canned pumpkin is convenient for so many things.
There's a chili chocolate pumpkin marble bread that I discovered last year that I love.

Instead of using my canned pumpkin in something baked, I made fresh pumpkin pasta.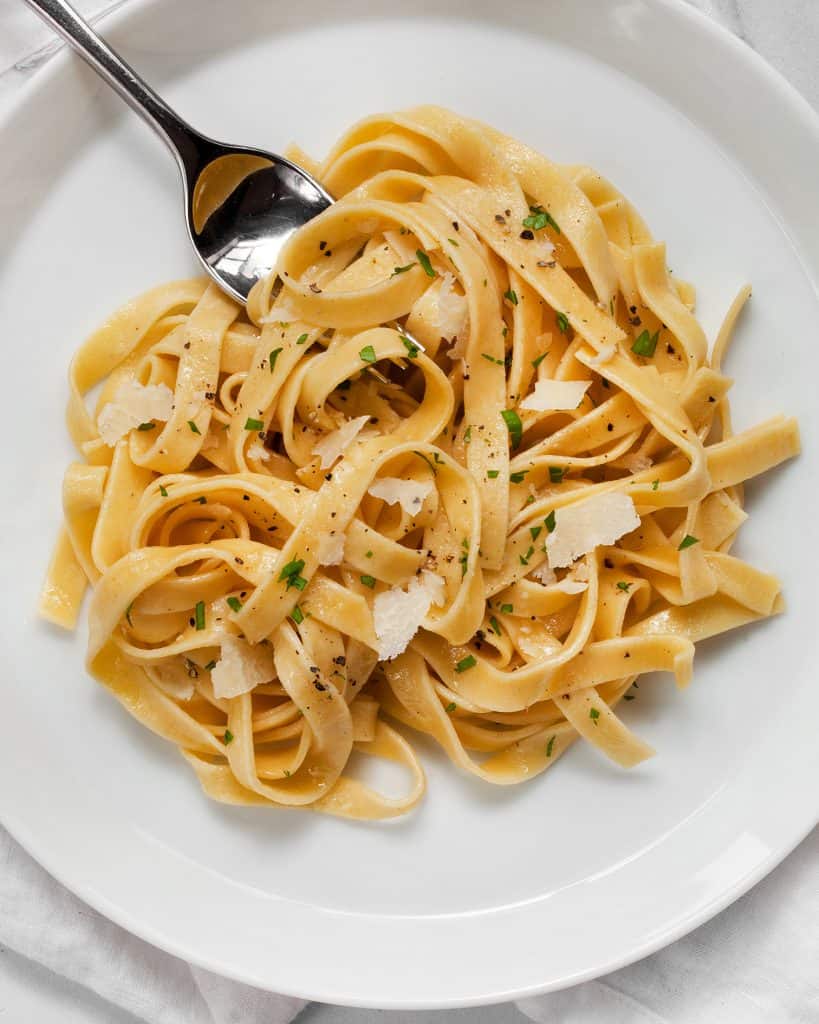 How To Make Fresh Pumpkin Pasta
Making pasta is a process. It's not hard, it just requires more prep effort.
I have the pasta attachments for my KitchenAid mixer, but you can make pasta without any special tools.
Use a rolling pin to roll out the dough as thin as you can. A pizza roller comes in handy to cut those sheets of dough into noodles.
The pasta has a subtle orange hue to match its hint of pumpkin flavor.
Fresh pumpkin pasta is not overly pumpkin-y. In fact you might think it's not obvious enough.
That's why I like to toss the pasta with other ingredients that compliment and bring out the pumpkin.
Browned butter is a great option along with crispy sage.
Try tossing in other roasted veggies like butternut squash, sweet potatoes or pumpkin, of course!
You can also keep fresh pumpkin pasta simple with garlic-infused olive oil and whatever herbs you have in your kitchen.
Print
Fresh Pumpkin Pasta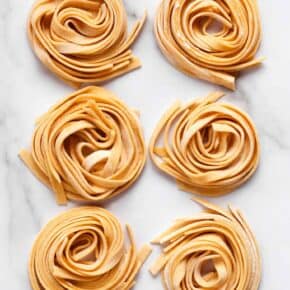 Prep Time:

50 minutes

Cook Time:

2 minutes

Total Time:

52 minutes

Yield: Serves

4

1

x
Scale
Ingredients
2–1/2 cups all-purpose flour plus more for work surface
1/2 teaspoon kosher salt
1/2 cup pumpkin puree
3 large eggs
1 teaspoon olive oil
Instructions
In a food processor, pulse the flour, semolina and salt until combined. Add the pumpkin puree, eggs and olive oil. Process until the dough forms.
Turn the dough onto a lightly floured work surface and knead for a couple minutes until the dough is smooth. Form the dough into a round disk and cover with plastic wrap. Allow the dough to rest at room temperature for 30 minutes or refrigerate overnight. (If the dough is refrigerated, make sure to let it come to room temperature before rolling it out.)
Divide the pasta dough into 4 pieces keeping them covered. Working with one piece of dough at a time, flatten slightly and feed through the smooth rollers of a pasta machine starting at the widest setting. Fold the pasta sheet in half each time it is fed through at a narrower setting until the pasta sheet is very thin but does not tear. Place the pasta sheets on a floured work surface to dry for 10 minutes. (Note: If you do not have a pasta machine, you can roll out the sheets of pasta with a rolling pin on a floured work surface.)
Sprinkle the sheets with flour and roll them up loosely. Using a knife, trim the rough edges and cut into 1/4-inch wide strips. Unroll and place the strips on a floured sheet pan. Repeat with the remaining dough.
Bring a large saucepan of salted water to a boil. Cook the pasta for 2 minutes until al denté and then toss with desired sauce.
SHARE THIS