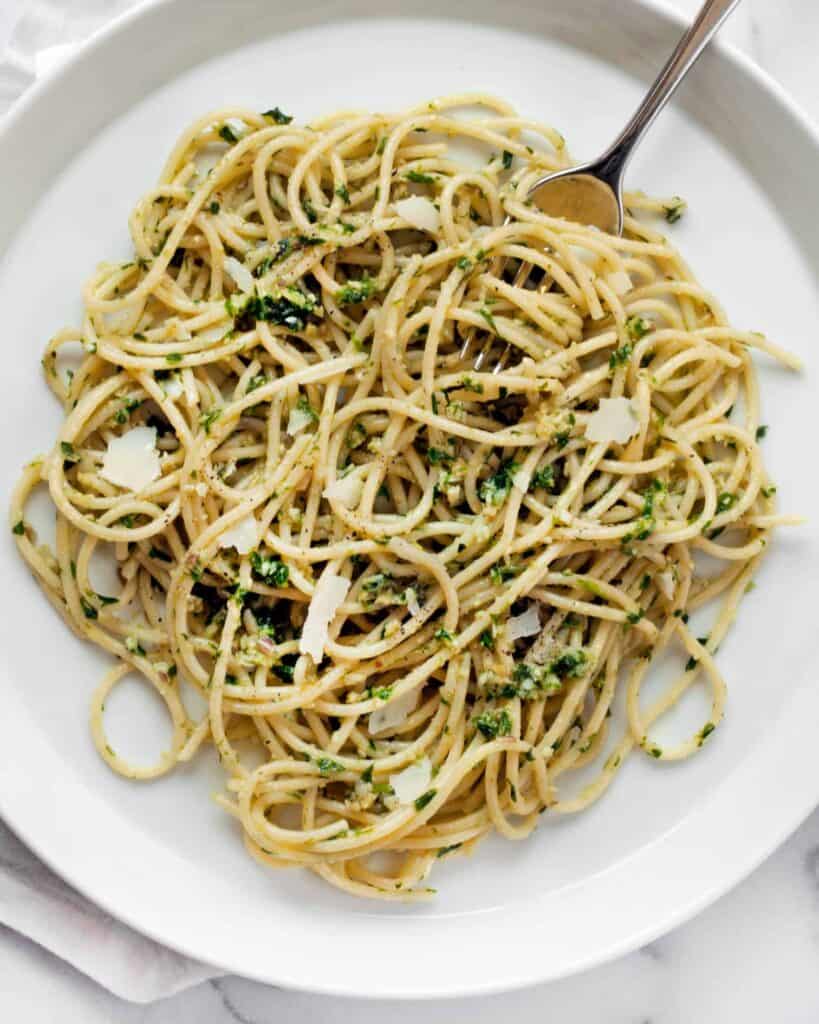 On Friday night I absolutely couldn't sleep.
It had to do nothing with my slumber time the last few days. In fact it was the opposite. I had stayed up late and gotten up early pretty much the entire week.
If I could sum up how I felt in one word, it would have been exhausted.
As weird as it sounds, I was wound up for a good reason. Totally giddy.
I could hardly contain my excitement. The start of the outdoor farmers market season in Chicago kicked off the next morning.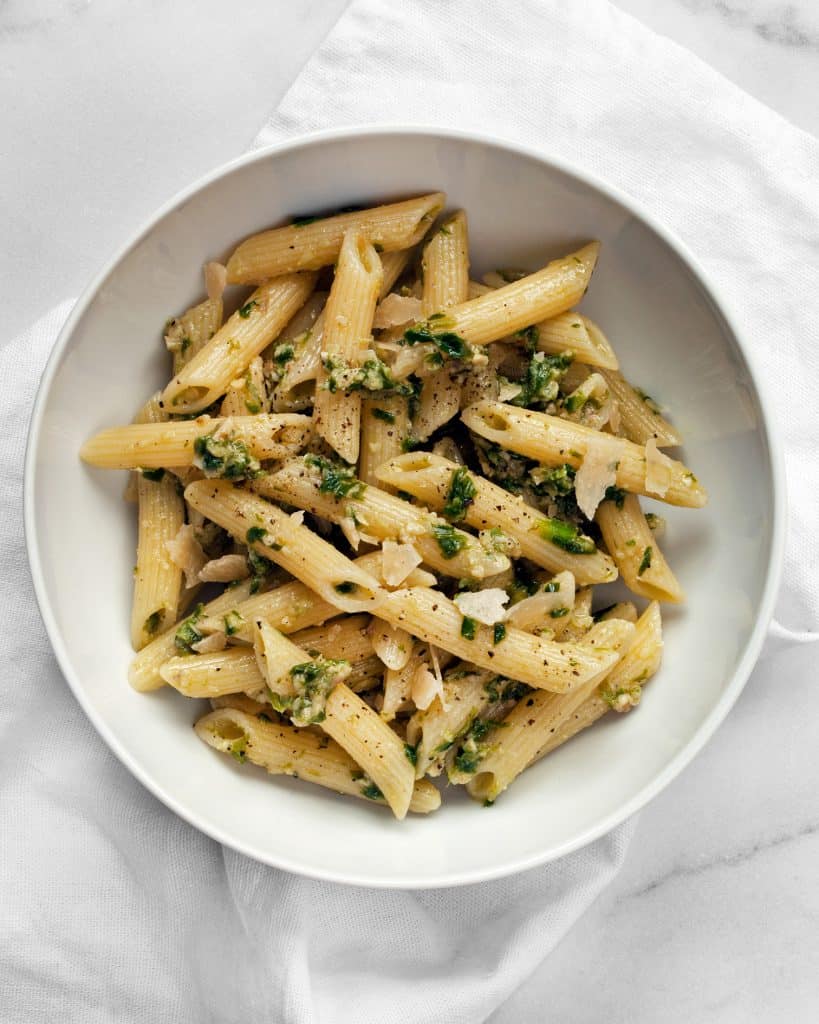 Determined to be one of the first shoppers, I needed to get my rest.
For months I have been counting down until May. We all somehow managed to make it through another Midwestern winter.
So where's the reward?
I guess it comes in the form of fresh fruits and veggies.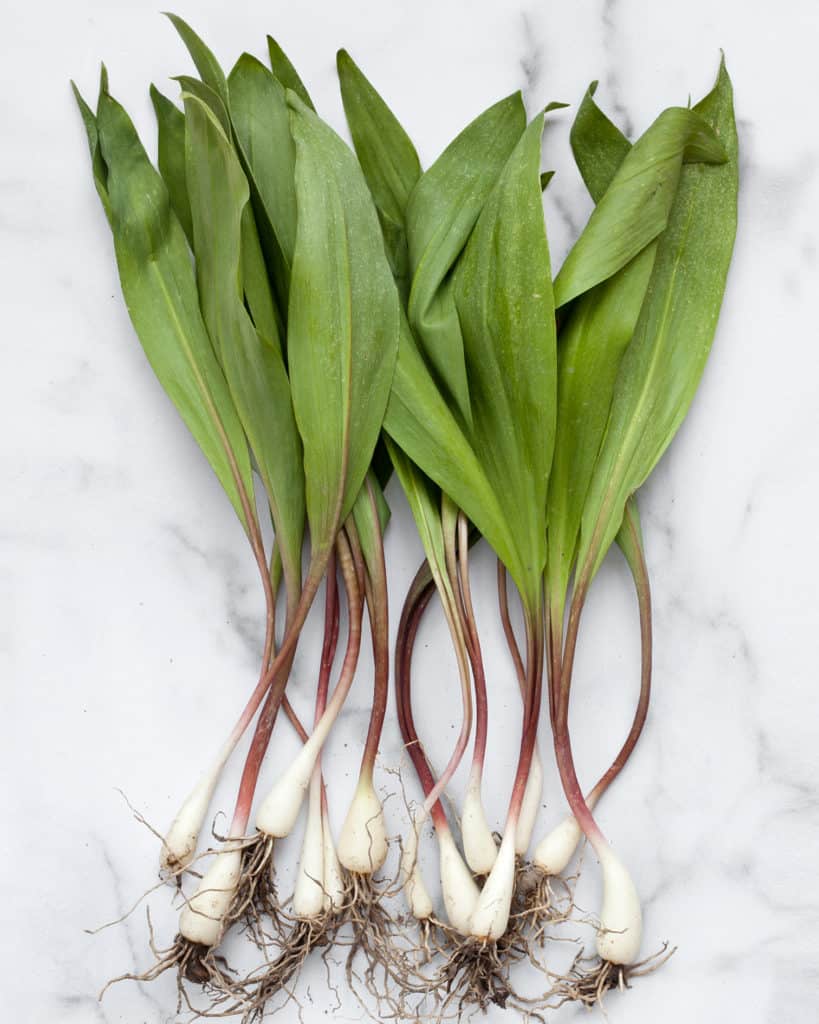 I got to the market right at 7:00am when it opened.
The selection in the first few weeks or so is pretty slim.

It is a mix of lingering root veggies from last fall and winter along with delicate leafy greens, asparagus and vibrant stalks of rhubarb.
I was tempted by all of it.
At this first market I picked up a bunch of ramps. They are one of those vegetables that you only can find at a farmers market.
Ramps are considered an onion.

They are similar to a scallion, but they are garlicky. The season is very short, so when you see them, buy at least one bunch.
To make them last longer at home, I made ramp pesto that I kept in a jar in the fridge.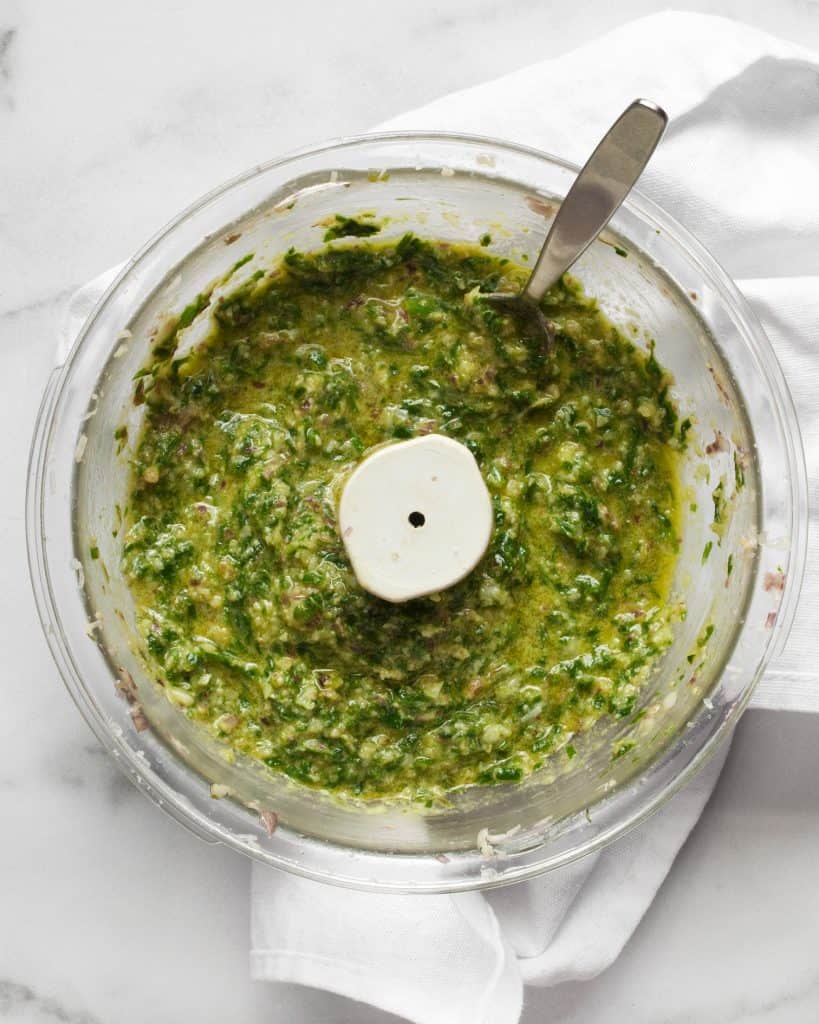 How To Make Ramp Pesto
I started by rinsing the ramps and trimming off the muddy root ends. Then I chopped off the white bases and purple stems, separating them from the leaves.
In a small saucepan, I blanched the leaves.
In a food processor, I chopped the bases and stems until they were minced. The rest was basically like making the usual basil pesto.
I added the ramp leaves, nuts, Parmesan, lemon juice, salt and pepper. With the motor running, I poured in the olive oil.
Cravings something simple with the ramp pesto, I tossed it into a bowl of pasta (any shape will work) and grated Parmesan.
Print
Ramp Pesto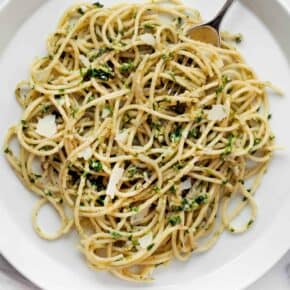 Prep Time:

10 minutes

Total Time:

10 minutes

Yield:

1 cup

1

x
Scale
Ingredients
1 bunch of ramps (about 7), trimmed, stems and leaves separated
1/4 cup walnuts
1/2 ounce grated Parmesan plus more for garnish
1 tablespoon fresh lemon juice
1/4 teaspoon salt
1/4 teaspoon black pepper
1/3 cup olive oil
Instructions
Bring a small saucepan of salted water to a boil. Blanch the ramp leaves for 30 seconds. Shock in a small bowl of ice water to stop cooking.
Roughly chop the stems of the ramps. Pulse in a food processor until minced. Add the ramp leaves, walnuts, Parmesan, lemon juice, salt and pepper. Puree the mixture and while the motor is running, drizzle the olive oil through the feeder tube until the pesto is fully combined.
Store in an airtight container in the refrigerator.
SHARE THIS