Best Apple Recipes
on Sep 29, 2021, Updated Jul 23, 2022
There's so much to love about apples. With all the different varieties, they work in sweet and savory dishes. Try sliced raw apples in salads with more bitter greens like kale, cabbage and brussels sprouts. Or include apples as a supporting ingredient in soups.
Of course, baking with apples is always a great idea. Cinnamon is pretty much a requirement. Muffins, pies and donuts will fill your kitchen with the most lovely scent—way better than a candle.
Salads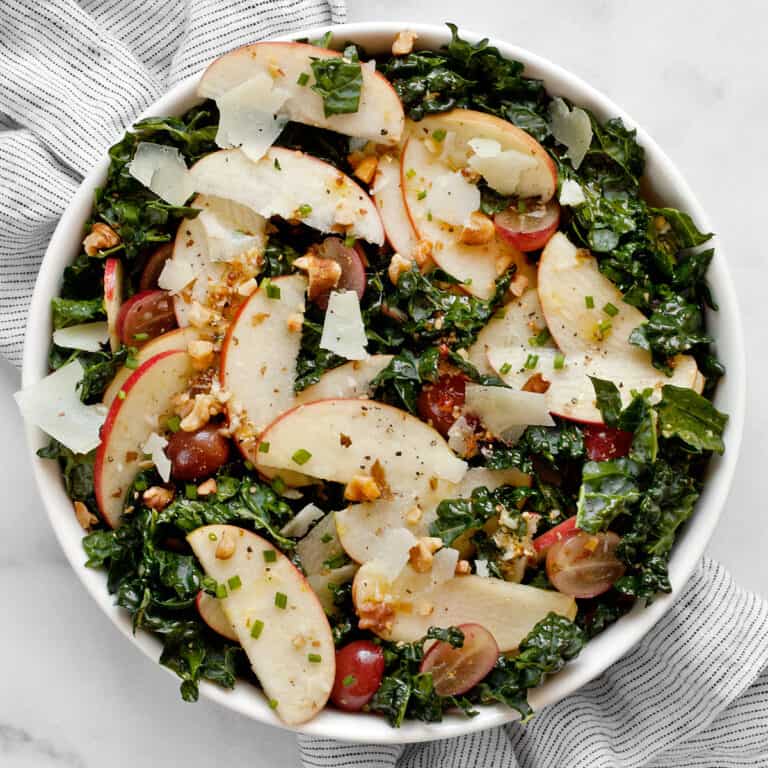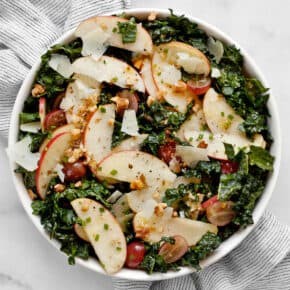 Kale Apple Salad
With halved red grapes, thinly sliced Manchego cheese, walnuts and mustardy champagne vinaigrette, this kale apple salad has something more than greens in every bite.
Find recipe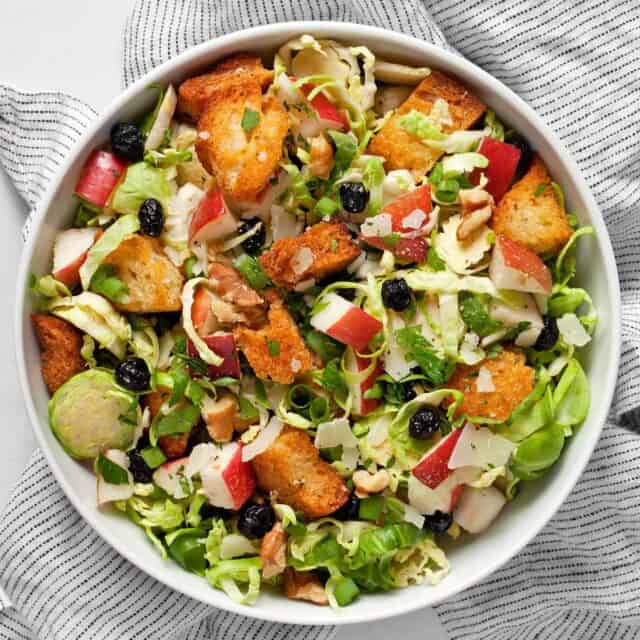 Brussels Sprout Apple Salad
With dried blueberries, walnuts, sourdough croutons and Dijon vinaigrette, this brussels sprout apple salad is a simple combination of fall greens. Thinly sliced raw brussels sprouts are like super-charged nutritious lettuce.
Find recipe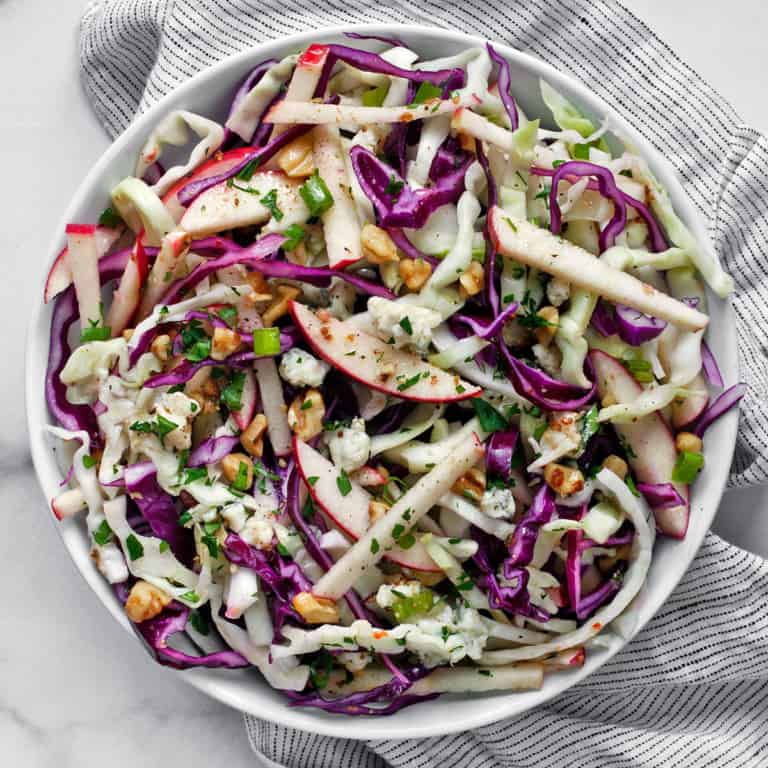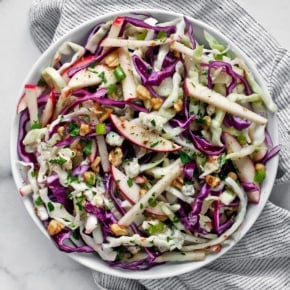 Apple Cabbage Salad
With both green and red cabbage, this apple cabbage salad is a mix of crisp apples, toasted walnuts and crumbled blue cheese tossed in champagne vinaigrette. You can serve it as a salad or coleslaw.
Find recipe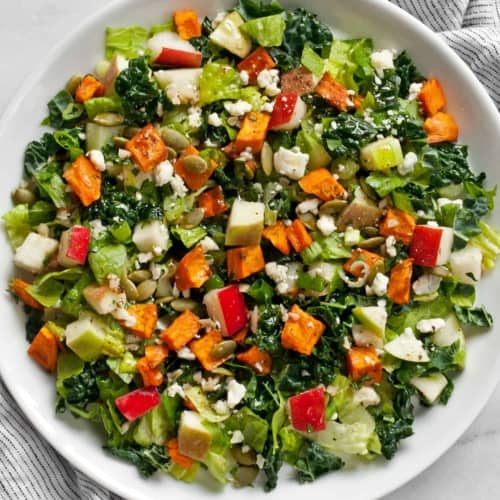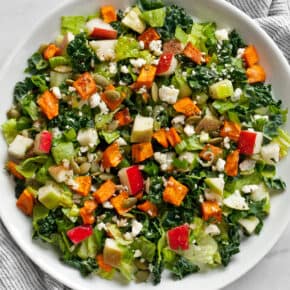 Autumn Chopped Salad
Diced apples are one of the star seasonal ingredients in this autumn chopped salad with roasted sweet potatoes, grapes, feta and romaine all tossed in sherry vinaigrette.
Find recipe
Soups & Sandwiches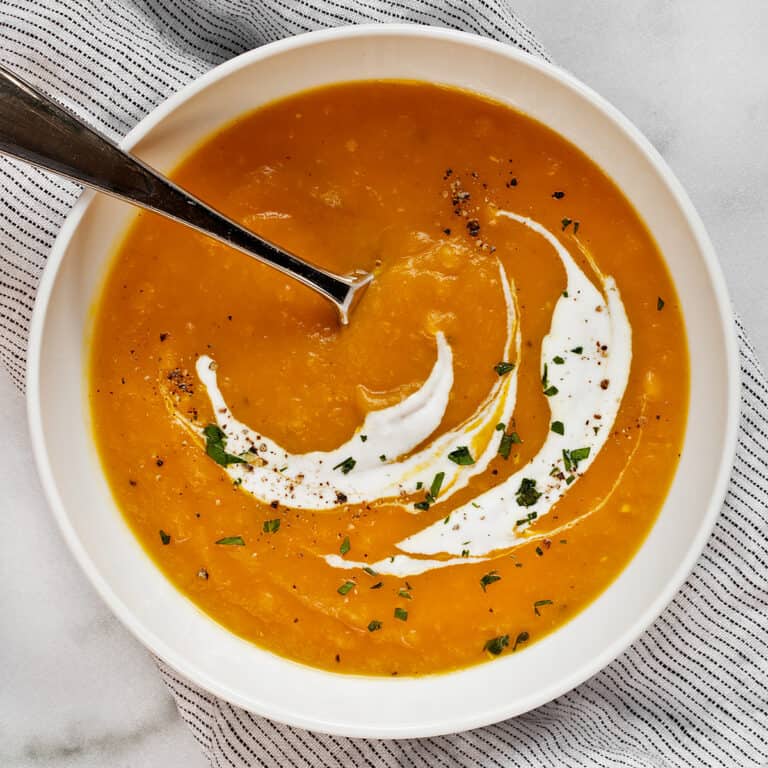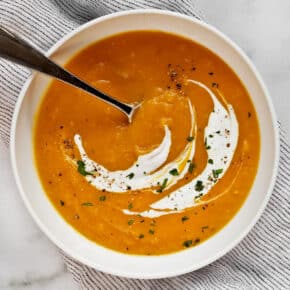 Turmeric Butternut Squash Apple Soup
With pungent flavor and a hint of sweetness, turmeric butternut squash apple soup is the cure for all that ails you during the fall and winter months. It is healthy comfort food and elixir in one.
Find recipe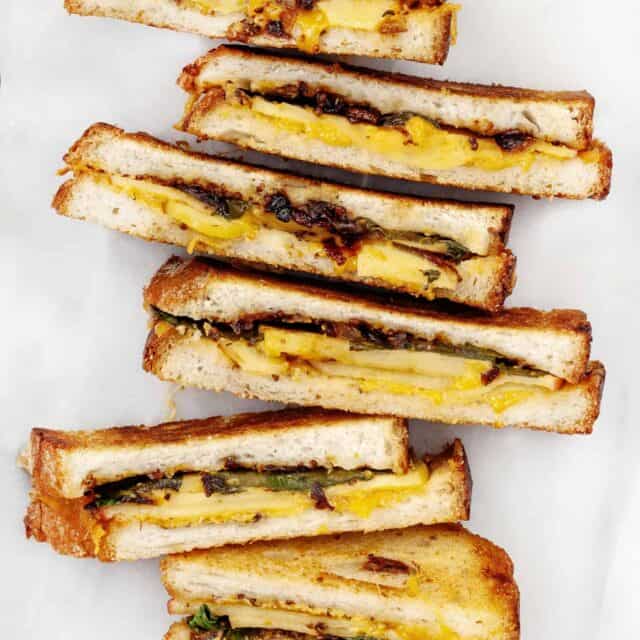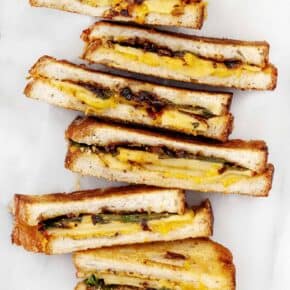 Apple Grilled Cheese
This apple grilled cheese is an easy way to take a classic sandwich and make it grown up with mustard, caramelized shallots and arugula. Think of it for an autumn lunch.
Find recipe
Baking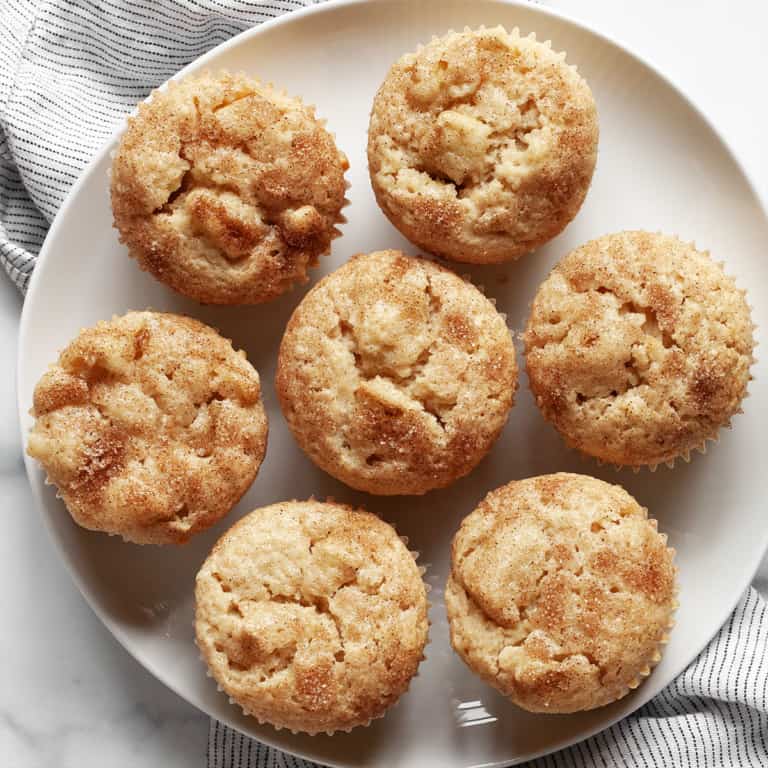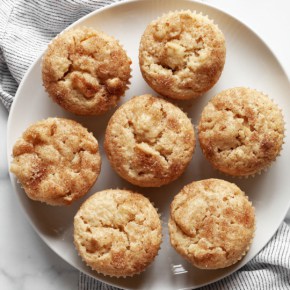 Vegan Apple Cinnamon Muffins
Because of their light, tender crumb, you might think these vegan apple cinnamon muffins have the usual ingredients like eggs and butter, but they don't! The muffins have chunks of Granny Smith apples and a dusting of cinnamon sugar on top.
Find recipe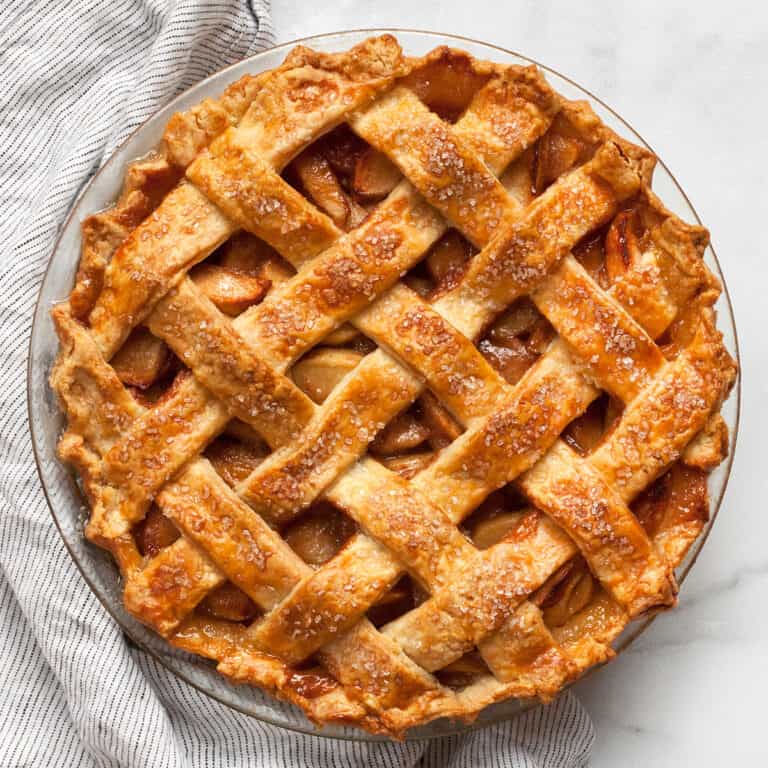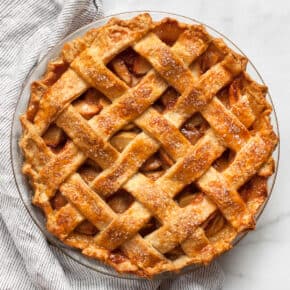 Salted Caramel Apple Pie
With Honeycrisp and Granny Smith apples, this salted caramel apple pie honors the classic with the addition of rich caramel. So that's what makes it really special. Each slice is gooey and fragrant with cinnamon. Put this pie on your list for Thanksgiving dessert.
Find me
Snacks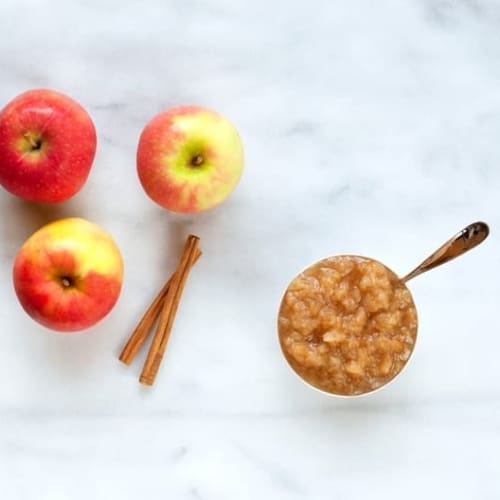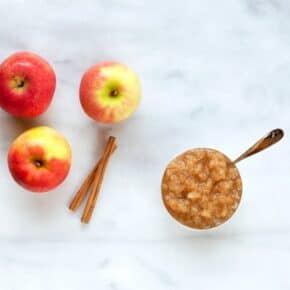 Slow Cooker Apple Sauce
Cinnamon, ginger, cardamom, nutmeg and cloves give this easy slow cooker applesauce the most wonderful smell. Also, the taste will remind you of chai spices.
Find recipe