My kitchen is never without at least pint of grape tomatoes on the counter during tomato season. And I'm even happier when there are a few big tomatoes to go with them, too.
There are endless possibilities with tomatoes. You can roast them to make them last longer or leave them raw and toss them into lots of different vegetarian and vegan meals. Tomatoes at their prime are one of the most exciting things about summer.
Salads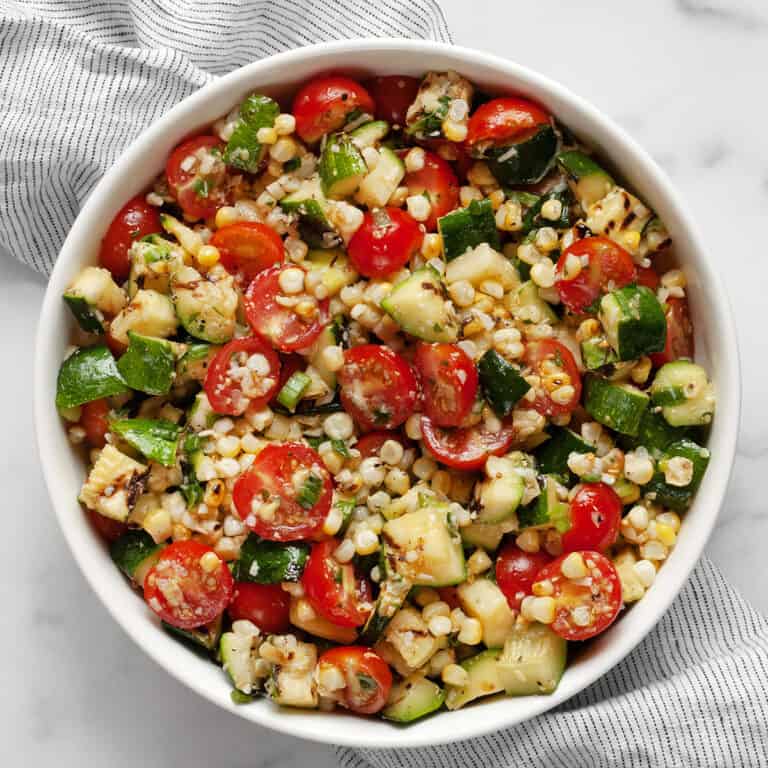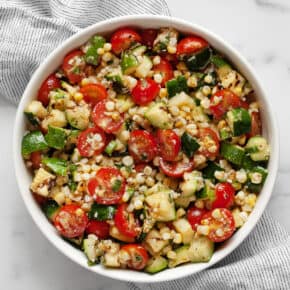 Zucchini Corn Salad
Good for a salad or a barbecue side dish, this grilled zucchini corn salad has cherry tomatoes, scallions, Parmesan and garlic vinaigrette.
For recipe
Appetizers
Oven-Roasted Tomatoes
Pasta
Tomatoes For Breakfast