Best Berry Recipes
on Jul 06, 2021, Updated Aug 17, 2022
Every berry season, I go all in on fresh berries because it's impossible not too, right? It's the time to devour fresh berries by the pint or mix them into salads, muffins, scones and more.
But don't forget frozen berries. They are great for more than just smoothies. Sometimes I prefer them in baked treats like cakes, and it's not just because they are so incredibly convenient!
Cakes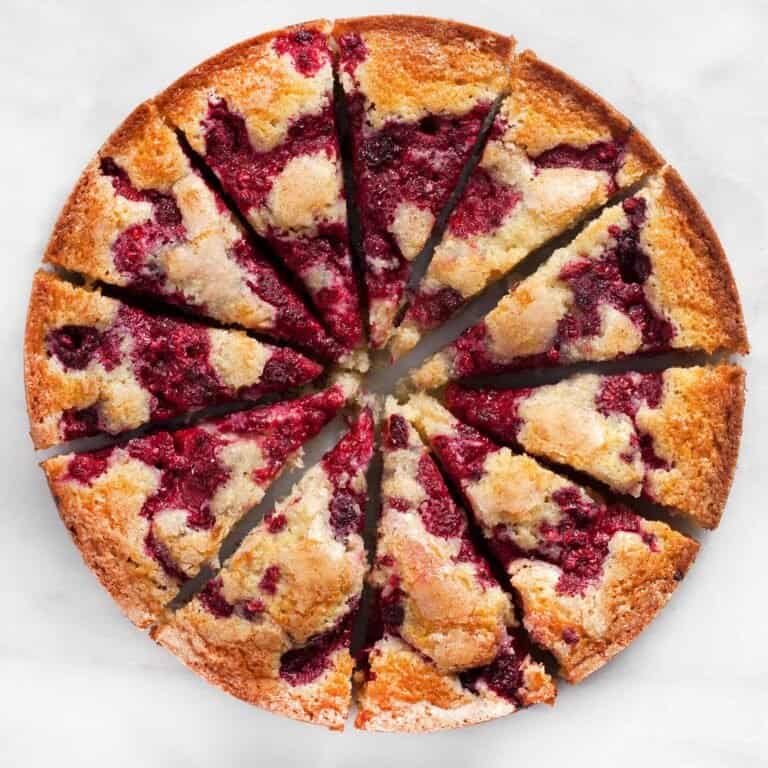 Raspberry Buttermilk Cake
Fresh or frozen berries work in this raspberry buttermilk cake. If you like an even balance of cake and fruit, then go frozen because they spread more. Fresh berries hold their shape and result in more cake bites.
For recipe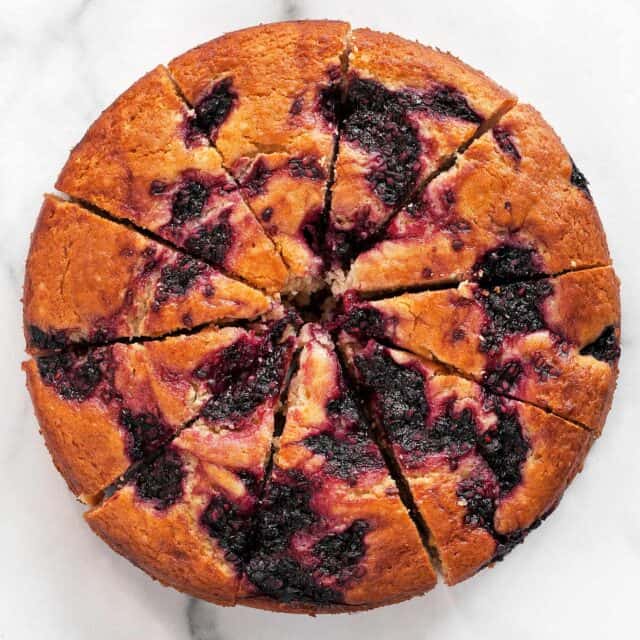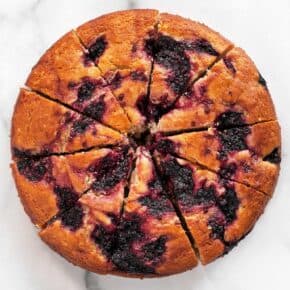 Blackberry Lemon Yogurt Cake
This blackberry lemon yogurt cake proves that berries make basic vanilla cake pretty special. Baked in a round cake pan, it's an easy dessert. Also, Greek yogurt gives it a wonderful, slight tang.
For recipe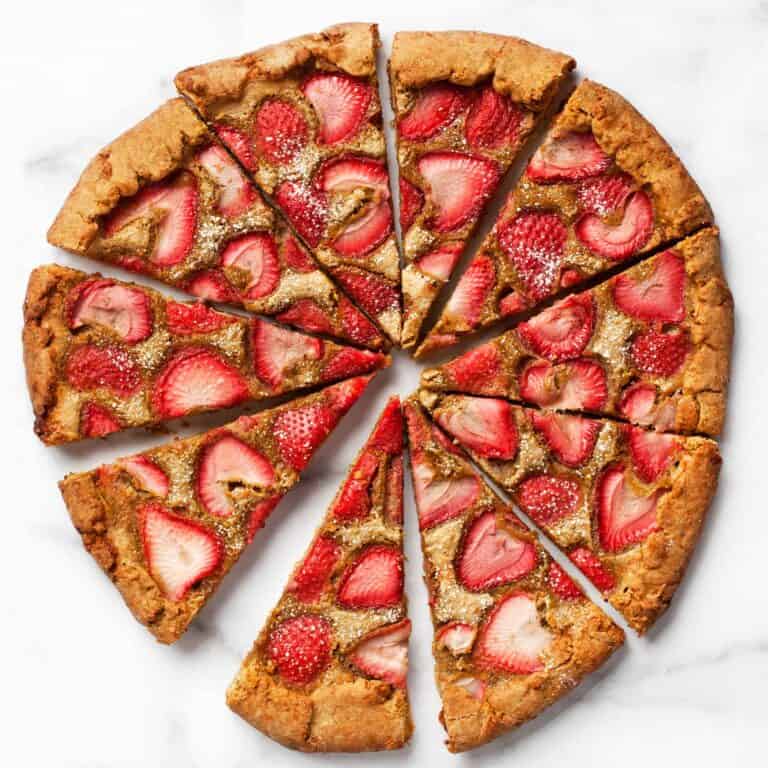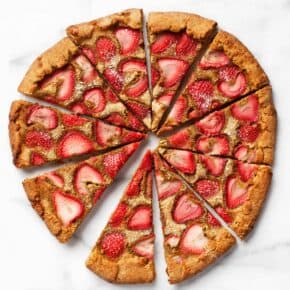 Strawberry Pistachio Galette
There are ground nuts and flour in the dough of this strawberry pistachio galette with frangipane filing and sliced berries. Think of it like a dessert pizza with fruit.
For recipe
Salads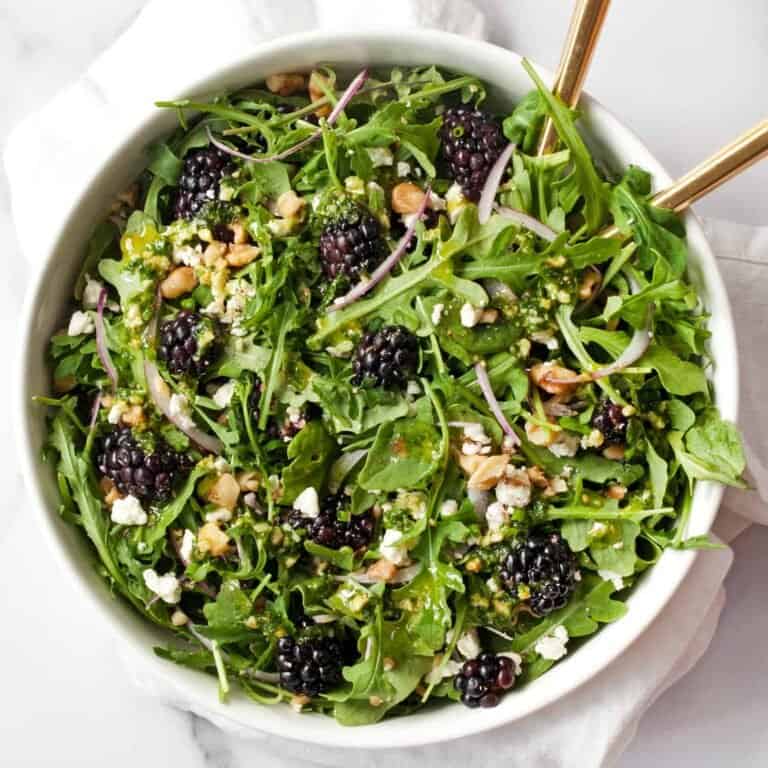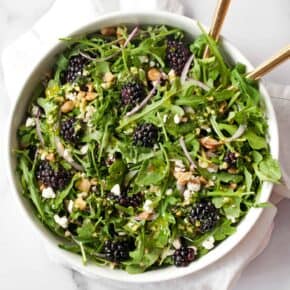 Blackberry Salad with Basil Pesto Vinaigrette
The dressing is the best part of this blackberry salad with basil pesto vinaigrette because the herby flavor pairs perfectly with the berries, walnuts and feta.
For recipe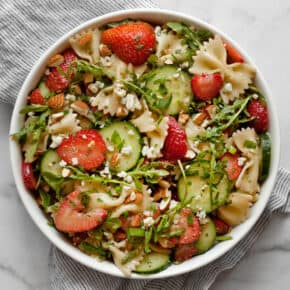 Strawberry Cucumber Pasta Salad
With a lovely mix of fruit and veggies, this easy strawberry cucumber pasta salad has arugula, almonds, blue cheese and balsamic vinaigrette tossed with bow tie pasta.
For recipe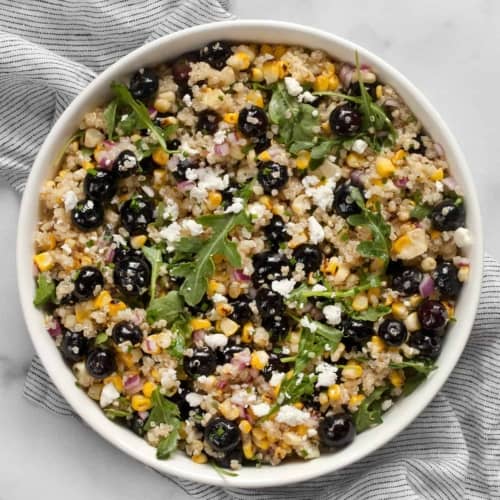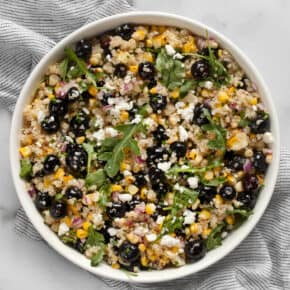 Blueberry Corn Salad
This blueberry salad has a little bit of everything in the best way including grilled corn, quinoa, feta, red onions and arugula all dressed in lemon vinaigrette.
For recipe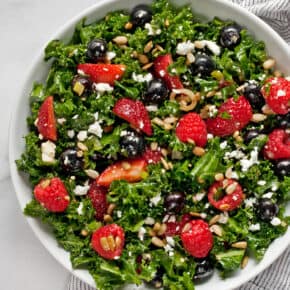 Mixed Berry Kale Salad
With blueberries, raspberries and strawberries, I toss this mixed berry kale salad in balsamic vinaigrette along with sunflower seeds, goat cheese and scallions. Kale is a hearty choice for lettuce with these berries.
For recipe
Muffins & Scones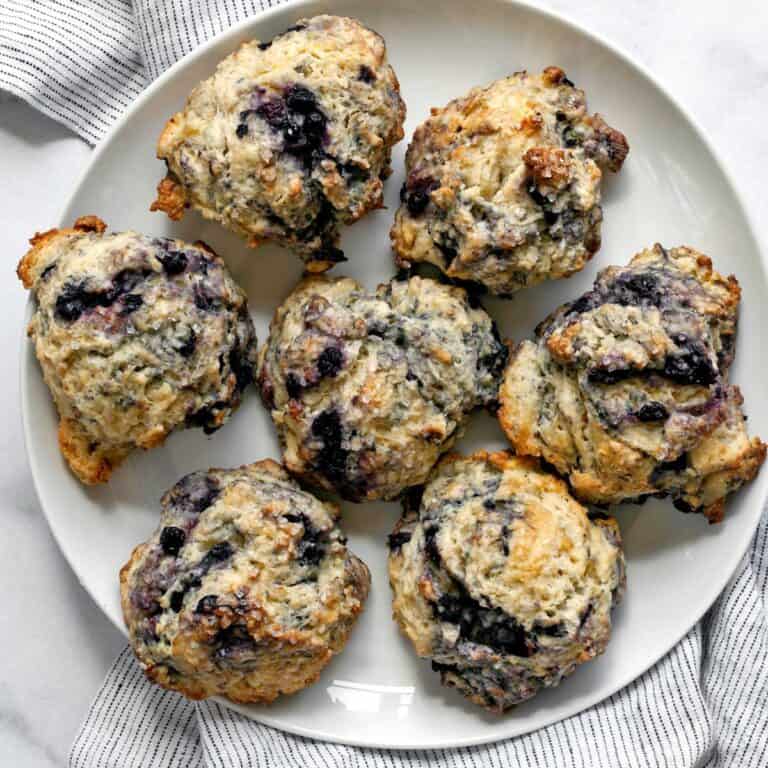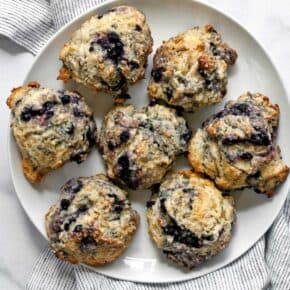 Lemon Blueberry Scones
You can use fresh or frozen berries for these easy blueberry scones. The dough can be made in advance, and they are freezable before or after you bake them.
For recipe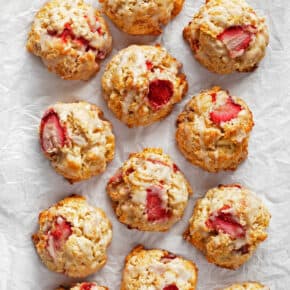 Strawberry Almond Scones
There is berry flavor in every crumb of these lovely strawberry almond scones even if you don't get a bite with an actual sliced strawberry in it.
For recipe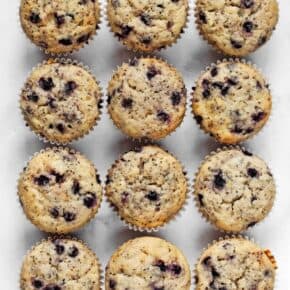 Vegan Blueberry Chia Muffins
With an incredibly light and fluffy crumb, you can make these vegan blueberry chia muffins with fresh or frozen berries. They have a touch of lemon zest, too.
For recipe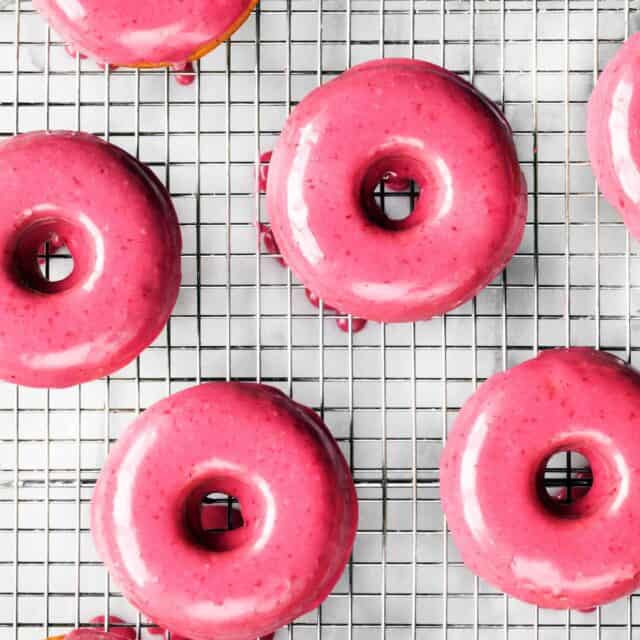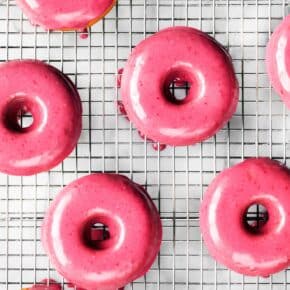 Blackberry Lime Donuts
These baked blackberry lime donuts have citrus zest in the vanilla batter while pureed blackberries give the glaze sweet & tart flavor and a hot pink hue.
For recipe
Ice Cream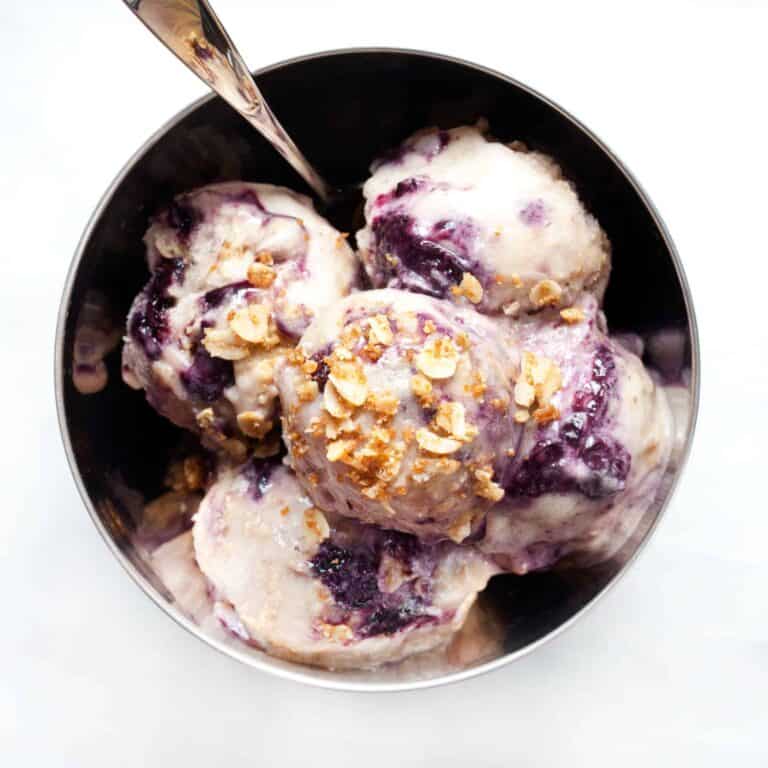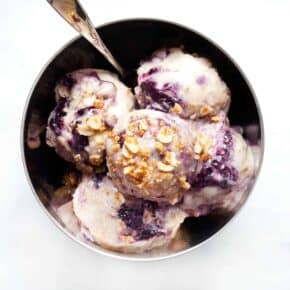 Vegan Blueberry Crumble Ice Cream
A simple blueberry compote and cinnamon toasted oat crumble are what makes this vegan blueberry crumble ice cream such a good option for a healthier frozen treat.
For recipe