20 Best Sweet Potato Recipes
There are few ingredients more perfect than sweet potatoes. Besides just being an absolute dream to eat (hello, fries!), there are endless things you can do with them. Resist the urge to eat roasted sweet potatoes straight off the sheet pan. Instead add them to grains for a side dish or to greens for a hearty fall – winter salad.
But roasting isn't the only thing you can do with sweet potatoes. Simmer those spuds in broth for silky soups with plenty of vegetables. And of course you can mash them into a lighter version of the comfort classic side dish. You have my permission to make a batch of oven-baked sweet potato fries and call it a meal too.
Sweet Potato Side Dishes
Salad Recipes with Sweet Potatoes
Sweet Potato Main Dishes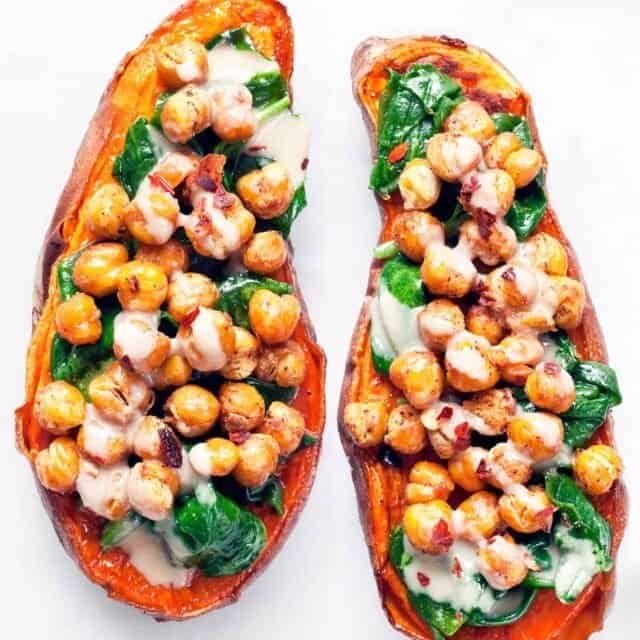 Chickpea Stuffed Sweet Potatoes
Roasting the main ingredients together in the oven makes these chickpea spinach stuffed sweet potatoes an easy vegan multi-tasking recipe. I drizzle them with tahini once I have them assembled.
Find recipe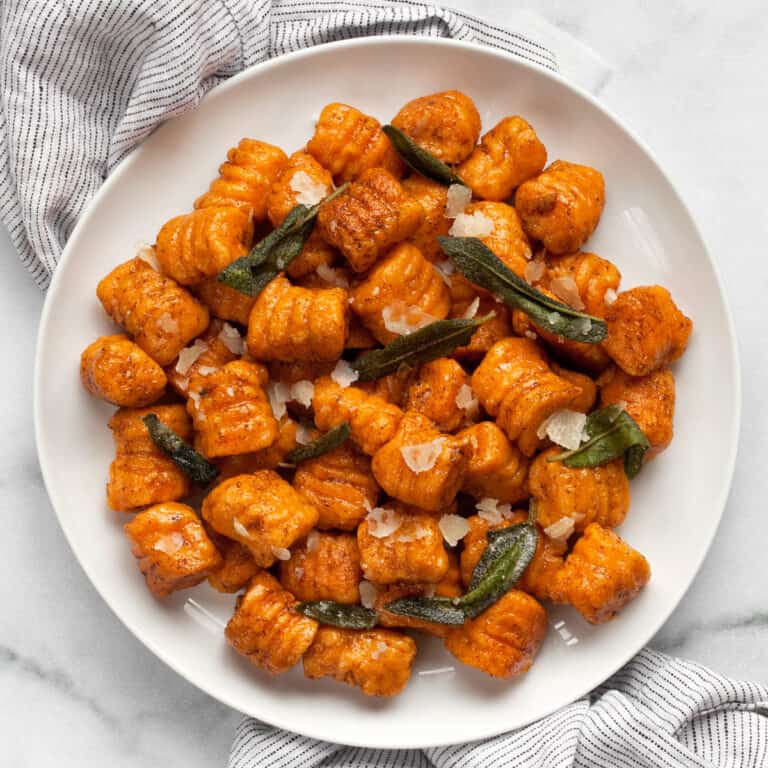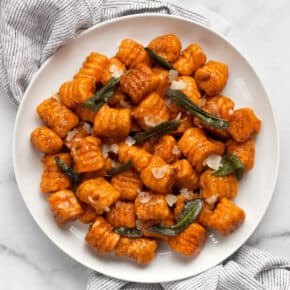 Sweet Potato Gnocchi
With crispy sage and brown butter, this homemade sweet potato gnocchi is the flavors of autumn on a plate. Roasting the potatoes helps keeps the dumplings pillowy and light.
Find recipe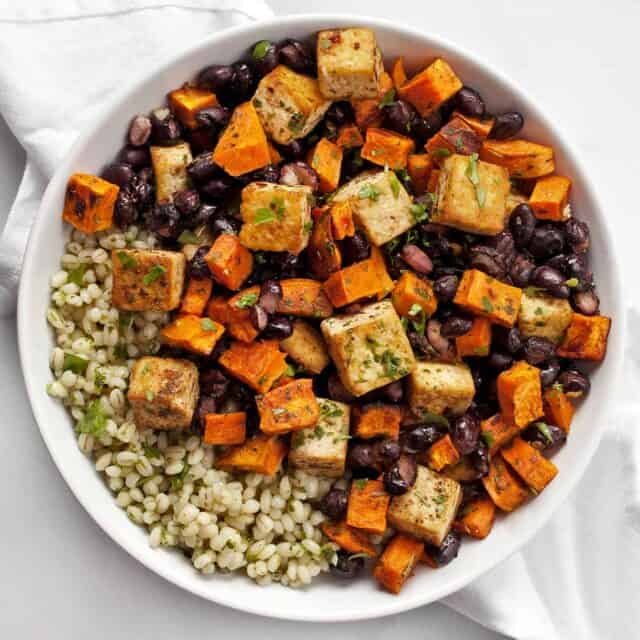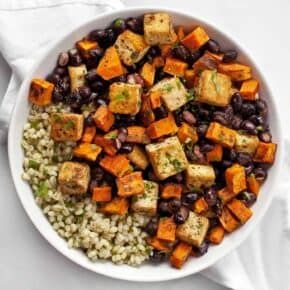 Sheet Pan Sweet Potato Black Bean Tofu
A mix of dried spices and fresh herby chimichurri add lots of flavor and spice to this easy sheet pan sweet potato black bean tofu. You can serve it with cooked grains like barley, quinoa or rice.
Find recipe
Sweet Potato Appetizers
Soup Recipes with Sweet Potatoes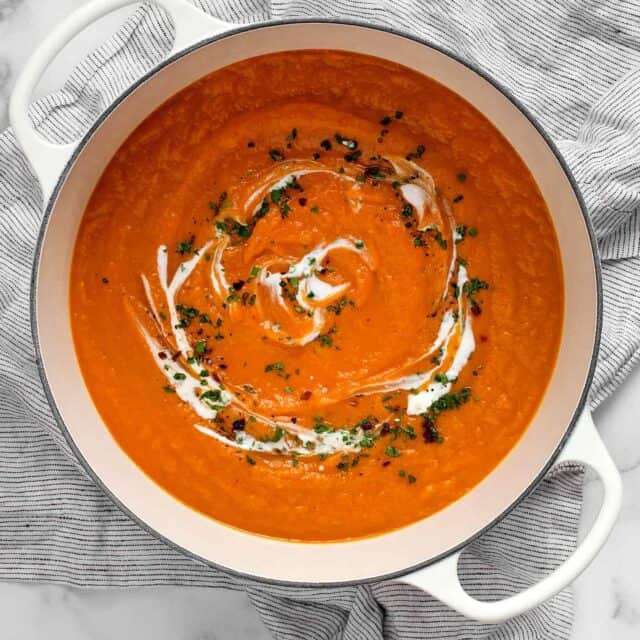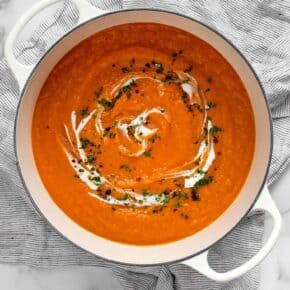 Sweet Potato Soup
Cumin and red pepper flakes add heat and spice to this simple sweet potato soup. Then finish each bowl with a yogurt swirl and fresh herbs.
Find recipe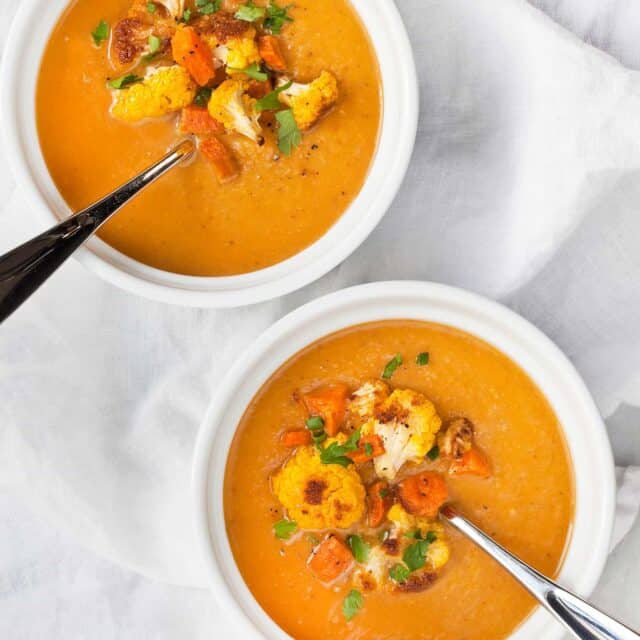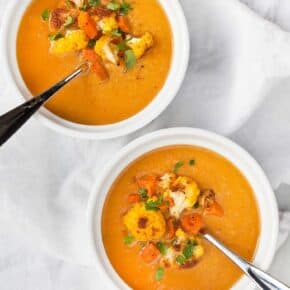 Roasted Sweet Potato Cauliflower Soup
To give the vegetables their moment to shine, other than salt and pepper, just a touch of cumin is the only other seasoning in this roasted sweet potato cauliflower soup.
Find recipe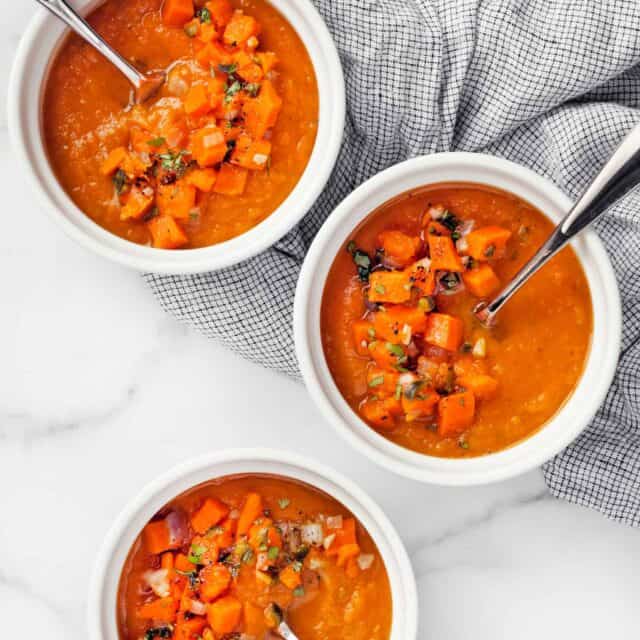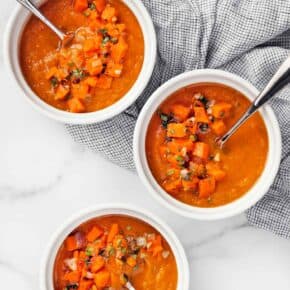 Sweet Potato Poblano Soup
A little bit spicy and smoky would be the best way to describe this easy vegan sweet potato poblano soup with cumin, garlic and cilantro.
Find recipe