Best Healthy Zucchini Recipes
on Jun 08, 2021, Updated Sep 04, 2022
There are countless ways to cook and eat zucchini. It isn't hard to incorporate it into nutritious vegetarian and vegan meals whether the zucchini is the star ingredient or one of a mix of veggies.
Zucchini can be cut into thin ribbons, diced and also transformed into zoodles. It is amazing how many different dishes can be created with a single vegetable.
Salads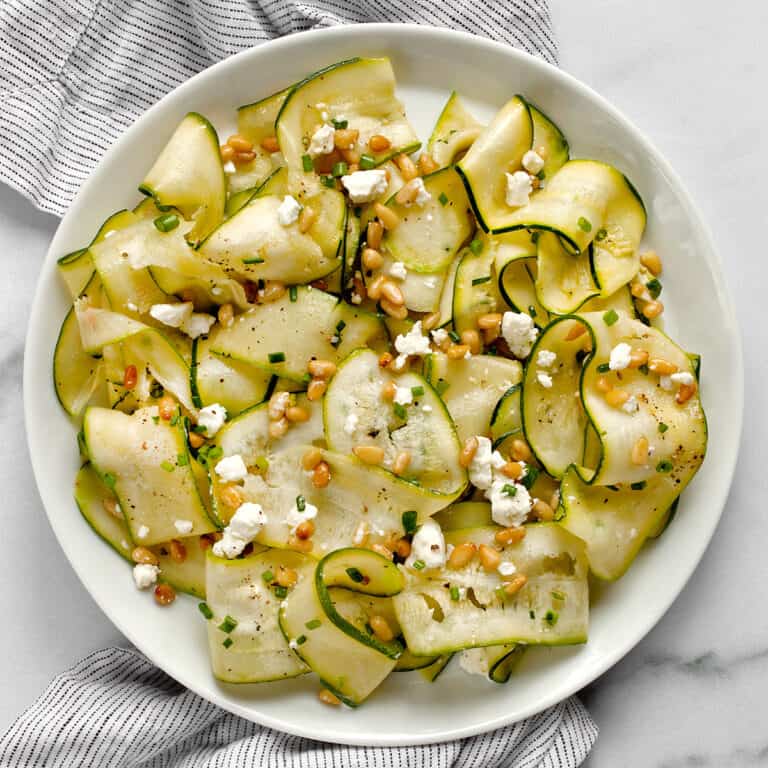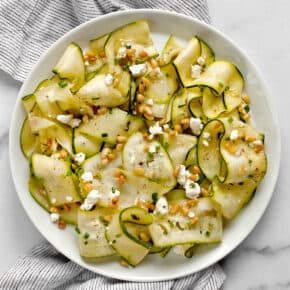 Zucchini Ribbon Salad
With toasted pine nuts, feta cheese and white wine vinaigrette, this easy zucchini salad is a reminder that not all salads need leafy greens.
For recipe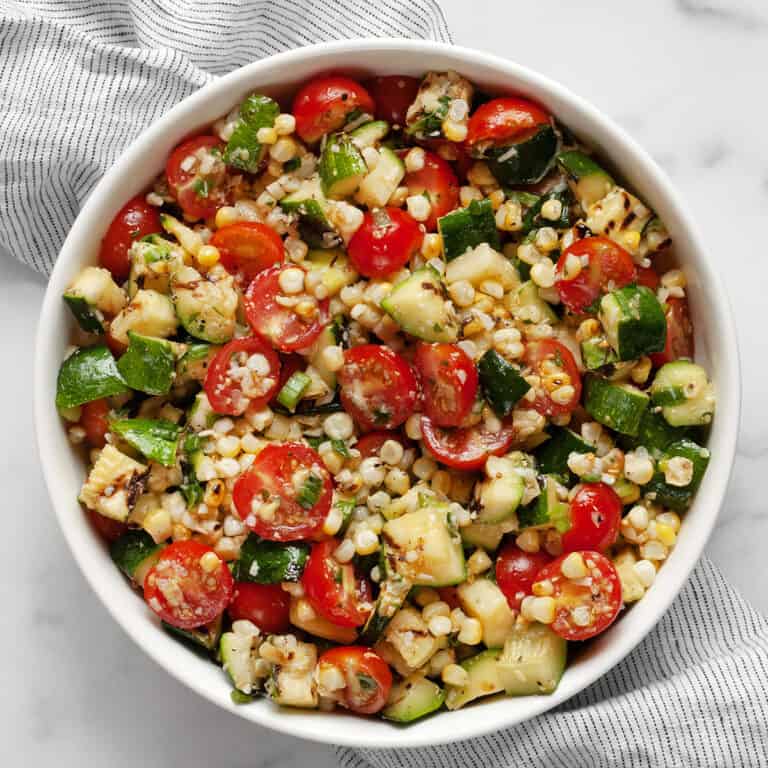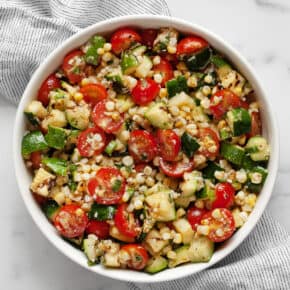 Zucchini Corn Salad
Good for a salad or a barbecue side dish, this grilled zucchini corn salad has cherry tomatoes, scallions, Parmesan and garlic vinaigrette.
For recipe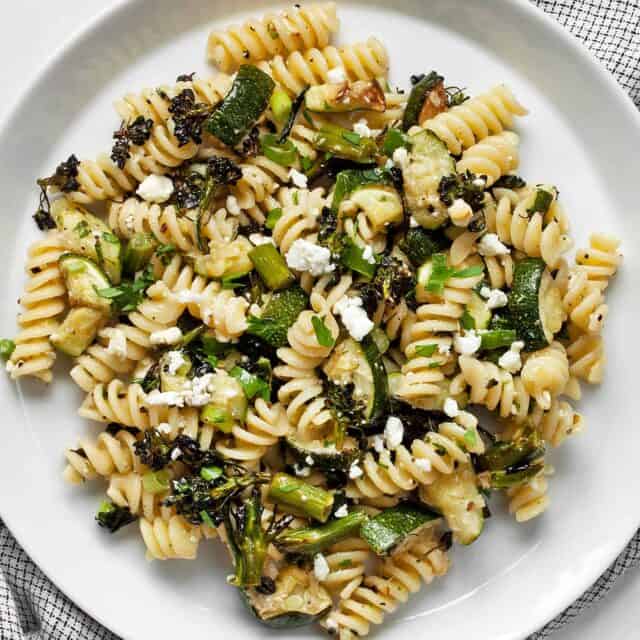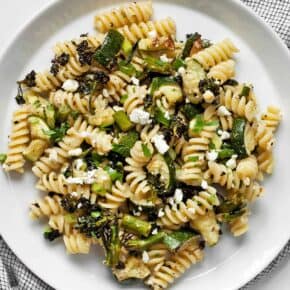 Roasted Broccolini Zucchini Pasta Salad
Together with crumbled feta and lemon vinaigrette, this roasted broccolini zucchini pasta salad is a fresh spring to summer vegetarian side or main dish.
For recipe
Side Dishes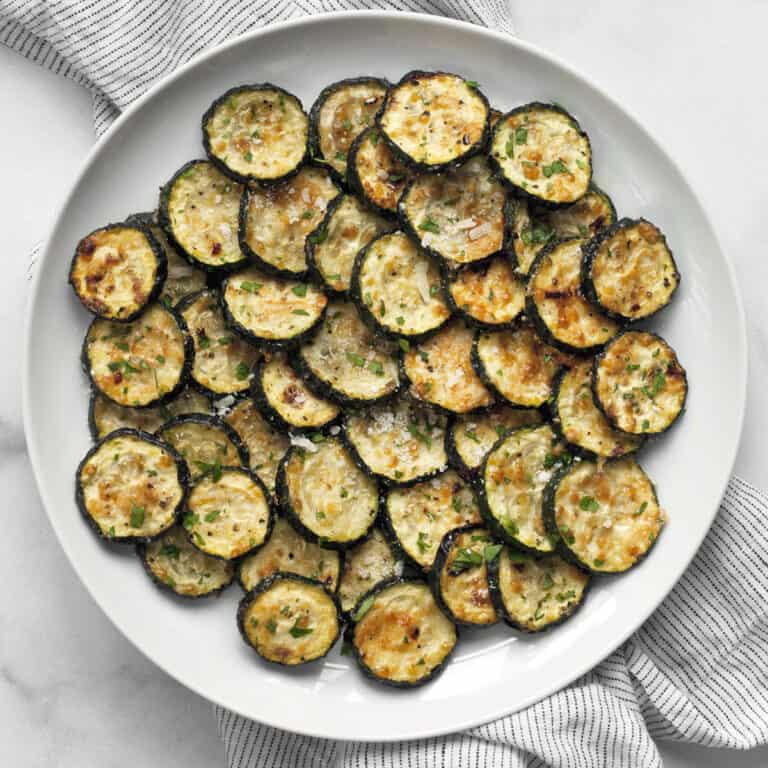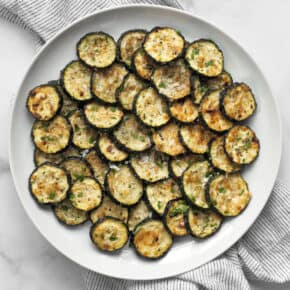 Parmesan Roasted Zucchini
This easy roasted zucchini is sprinkled with Parmesan cheese before it goes into the oven and bakes to a golden brown.
For recipe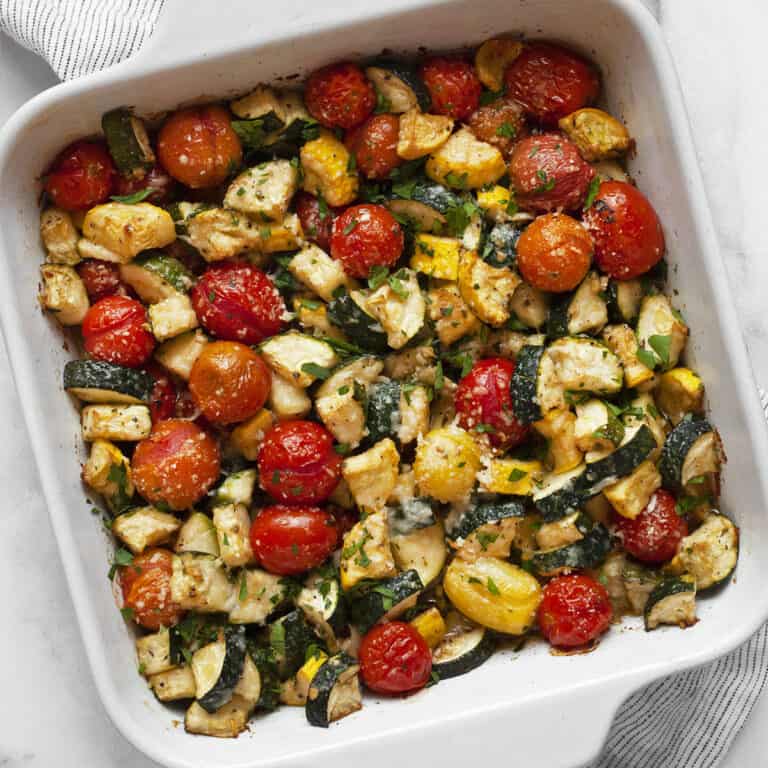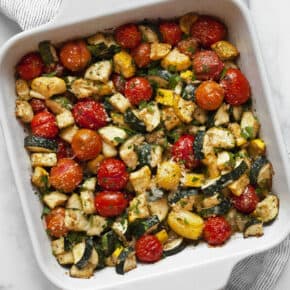 Balsamic Zucchini Tomato Bake
This balsamic zucchini tomato bake is simple to make and great for leftovers. Combine the veggies with pasta or grains to stretch them into another meal.
For recipe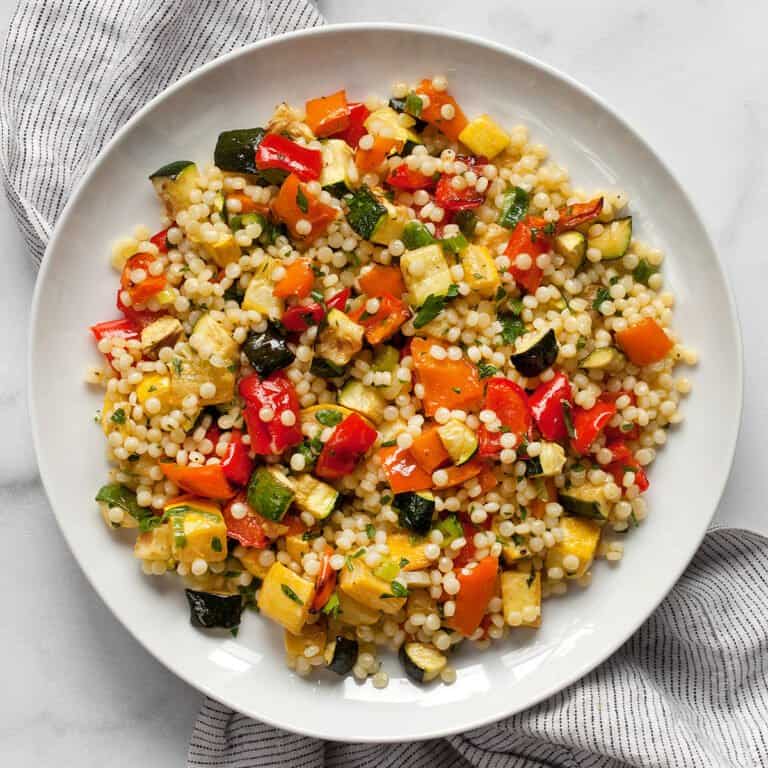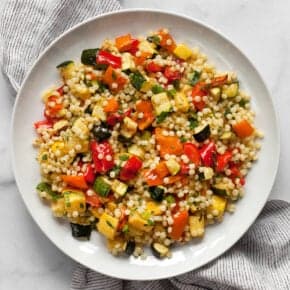 Lemon Tahini Roasted Vegetable Couscous
There are so many things you can do with a baking sheet of roasted zucchini, squash and peppers including making this vegetable couscous with lemon, tahini and herbs.
For recipe
Pastas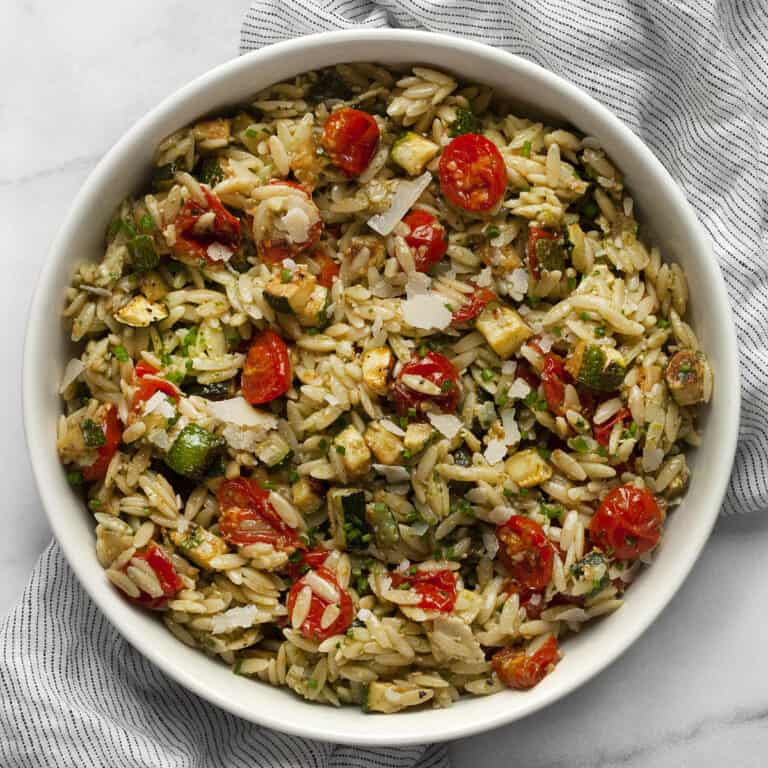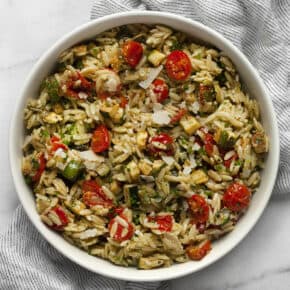 30-Minute Roasted Tomato Zucchini Orzo
Roasting the veggies side-by-side on a single sheet pan makes this 30-minute tomato zucchini orzo a simple recipe that just needs a few spoonfuls of pesto stirred in to finish it.
For recipe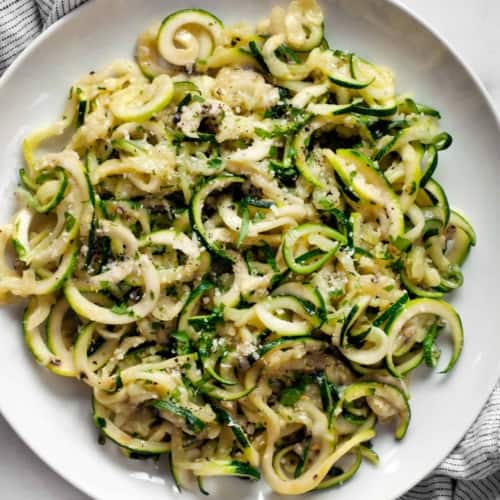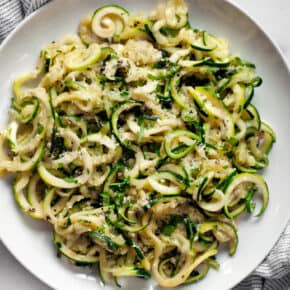 Zucchini Cacio e Pepe
This easy zucchini cacio e pepe recipe is a vegetable version of the classic Italian pasta dish that goes big on black pepper and cheese.
For recipe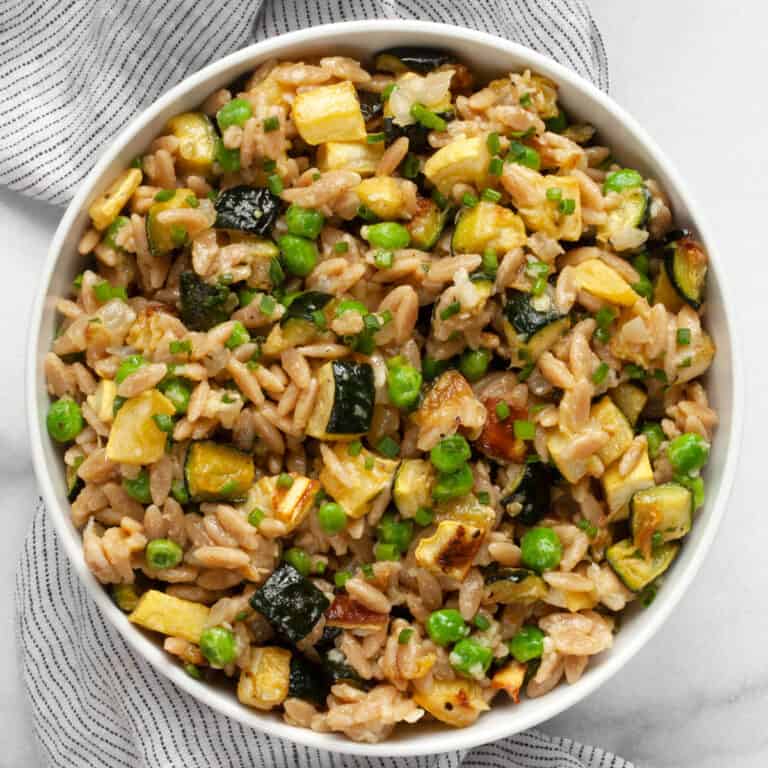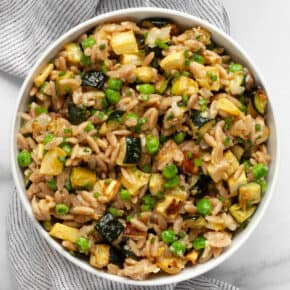 Squash Zucchini Parmesan Orzo
With roasted squash and zucchini and peas, this Parmesan orzo is a simple pasta recipe that's full of vegetables.
For recipe
Main Dishes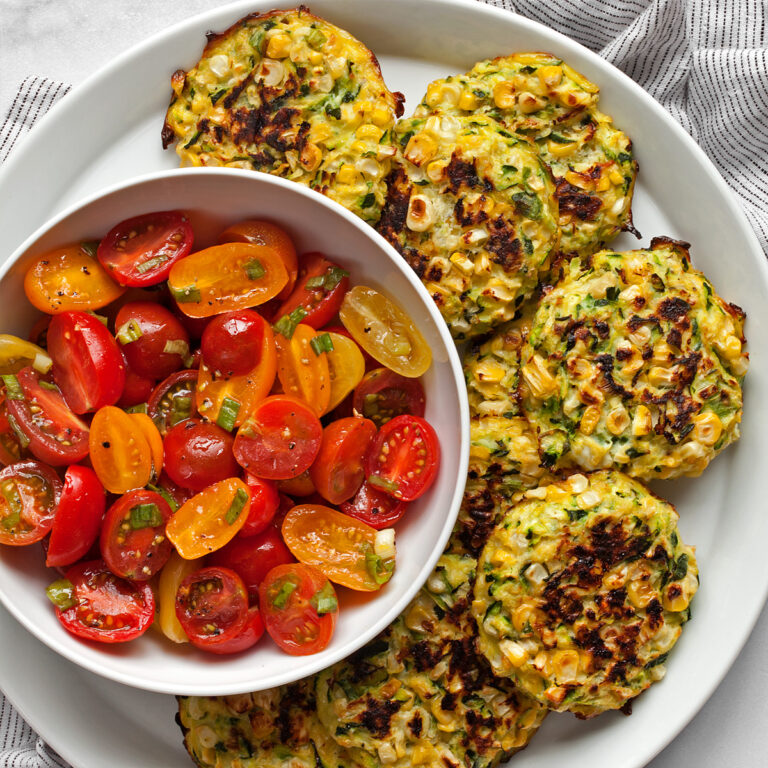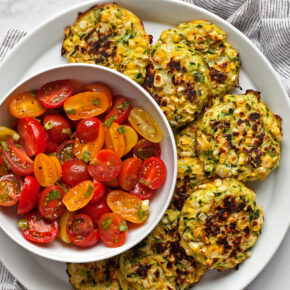 Oven-Baked Zucchini Corn Fritters
A sheet pan is all you need to make these easy baked zucchini corn fritters. Served with a tomato salad, they are a great vegetarian appetizer or main dish.
For recipe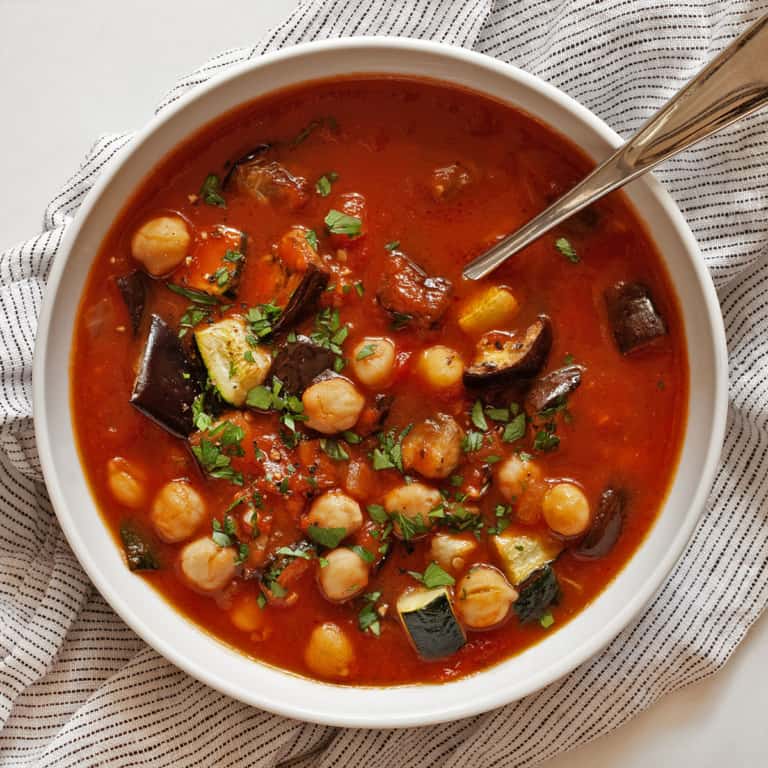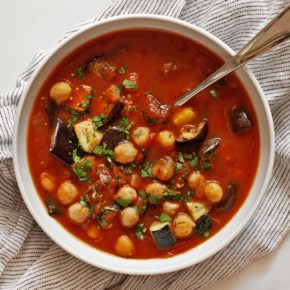 Roasted Eggplant Zucchini Tomato Stew
This roasted eggplant zucchini tomato stew is warm and hearty with potatoes. I season it with a mix of oregano, paprika and cumin. After that, I finish the stew with a sprinkle of crumbled feta.
For recipe
Muffins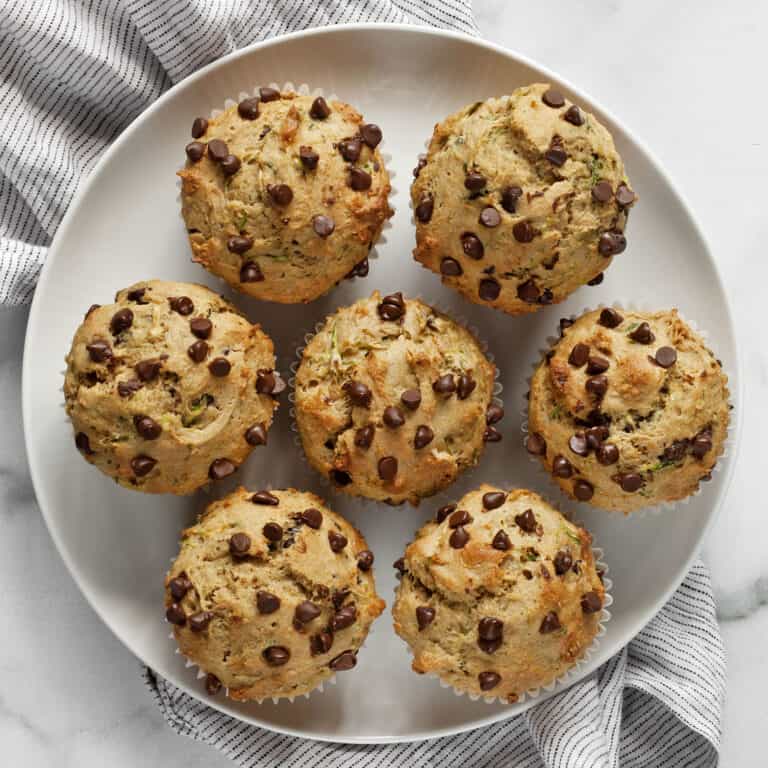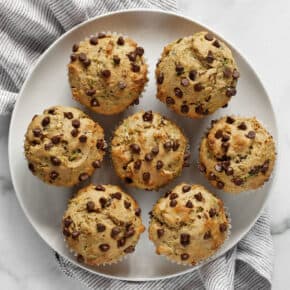 Chocolate Chip Zucchini Muffins
Sweetened with maple syrup and made with Greek yogurt, these lighter zucchini muffins with chocolate chips have a chai-inspired blend of spices including cinnamon, ginger and cardamom.
For recipe