No meal is complete without a selection of vegetarian side dishes. Summer is the perfect time to make them with grilled, roasted and raw fruits and veggies. Half of these are vegetable-based sides and the others start with grains.
I am such a fan of sides that any of them can be turned into vegetarian mains. If you want to go that way, just serve a larger portion or make your meal a spread of a few sides.
Vegetable Side Dishes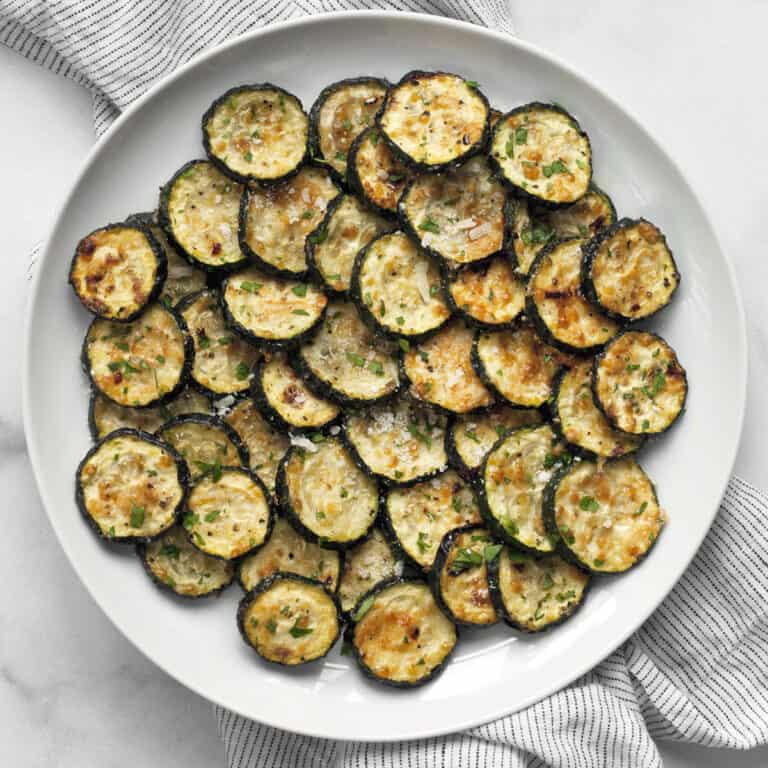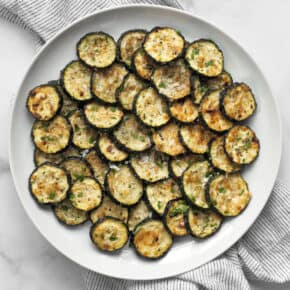 Parmesan Roasted Zucchini
Looking for a simple side? Try this parmesan roasted zucchini that's seasoned in a mix of onion powder and garlic powder and red pepper flakes before it goes into the oven and bakes to a golden brown.
For recipe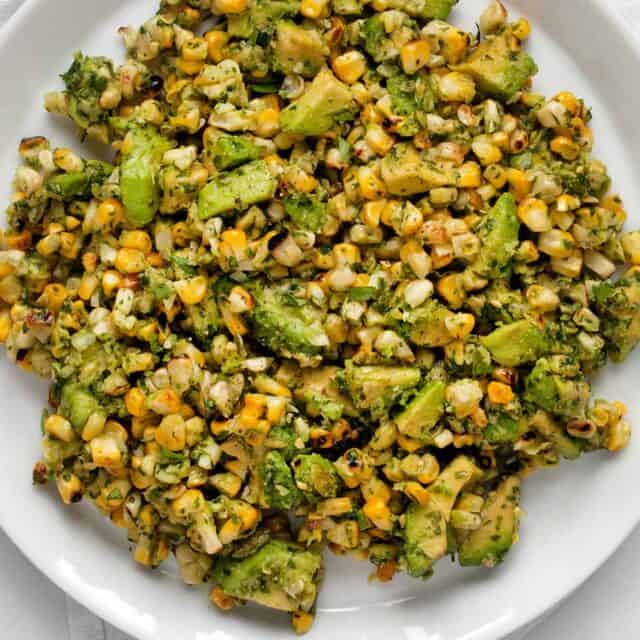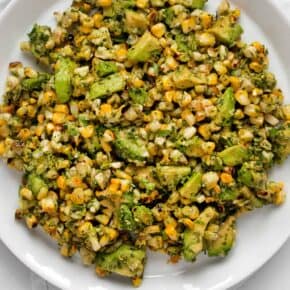 Grilled Corn and Avocado with Cilantro Pesto
We all should be celebrating corn season! Try this grilled corn and avocado with cilantro pesto. It's one of those sides that you can think of like a salad, too. And it's really good with tortilla chips.
For recipe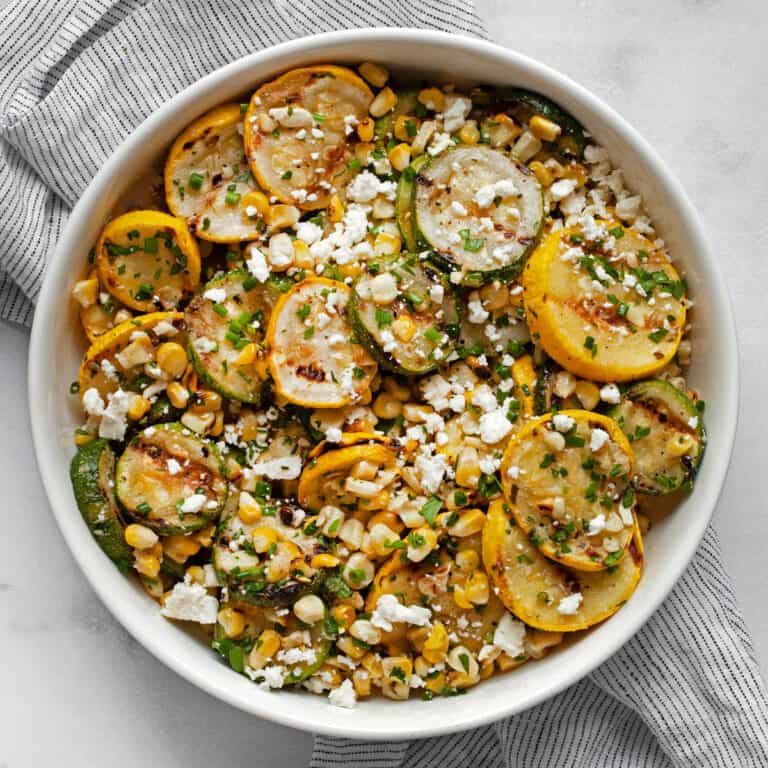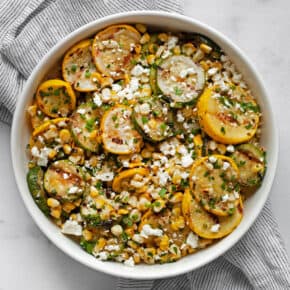 Grilled Zucchini, Squash and Corn
This combination of grilled zucchini, summer squash and corn is seasoned with a blend of oregano and more dried spices. After it's off the grill, I stir in lemon juice, feta and fresh herbs.
For recipe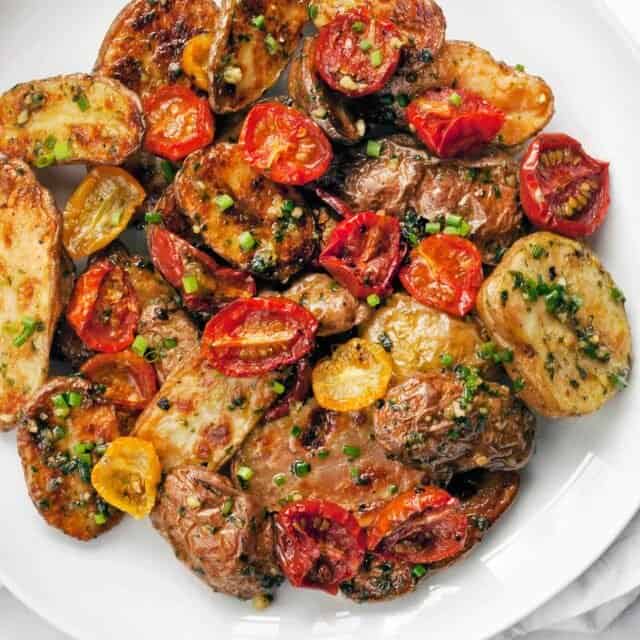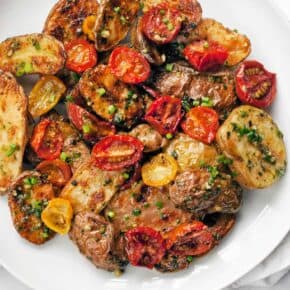 Roasted Tomato Potato Salad
Pesto is my favorite sauce. And this roasted tomato pesto potato salad really explains why. The fingerling potatoes and cherry tomatoes end up herby and garlicky. Pesto is amazing on more things than just pasta.
For recipe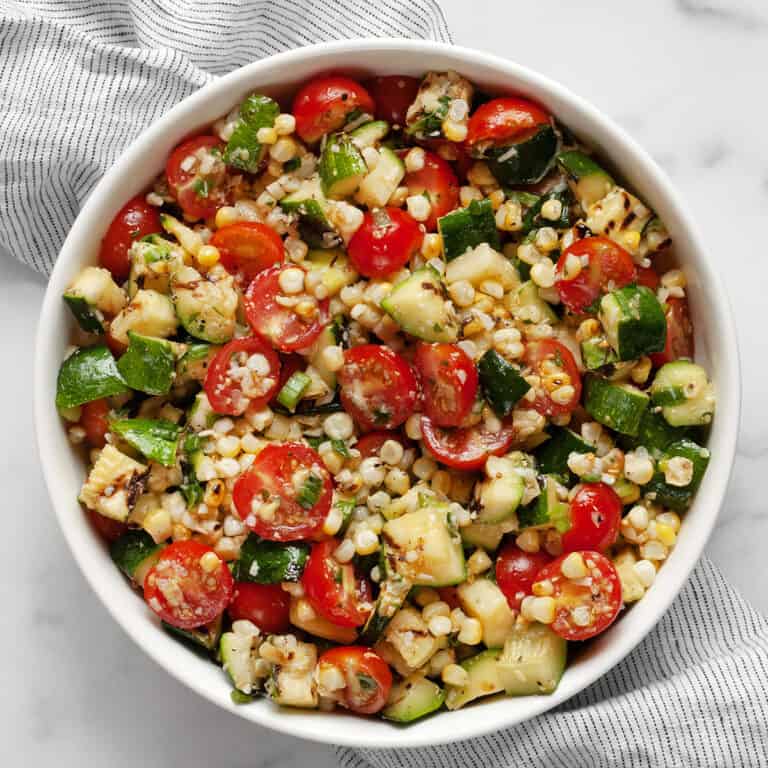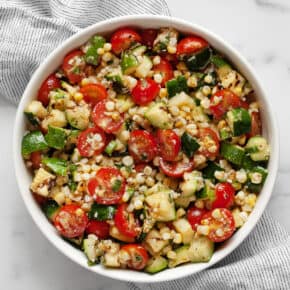 Zucchini Corn Salad
Good for a salad or a barbecue side dish, this grilled zucchini corn salad has cherry tomatoes, scallions, Parmesan and garlic vinaigrette.
For recipe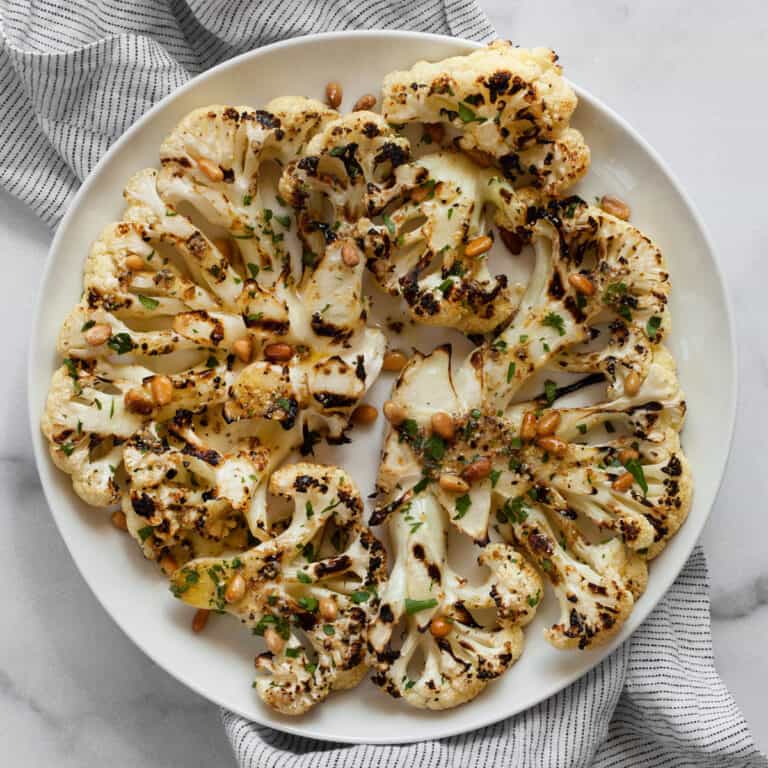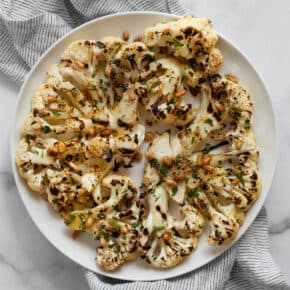 Lemon Pepper Grilled Cauliflower Steaks
Smoky with fresh lemon juice, these simple grilled cauliflower steaks are finished with toasted pine nuts and chopped parsley.
For recipe
Grain & Rice Side Dishes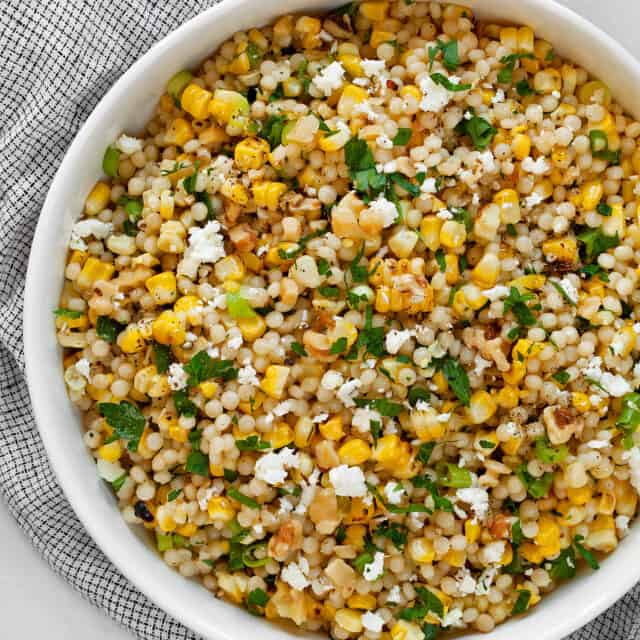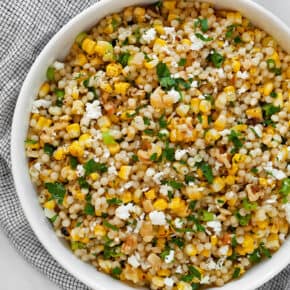 Grilled Corn Couscous
With grilled lemon, scallions, feta and walnuts, this grilled corn couscous is a fantastic summer side dish. It's made with pearl couscous.
For recipe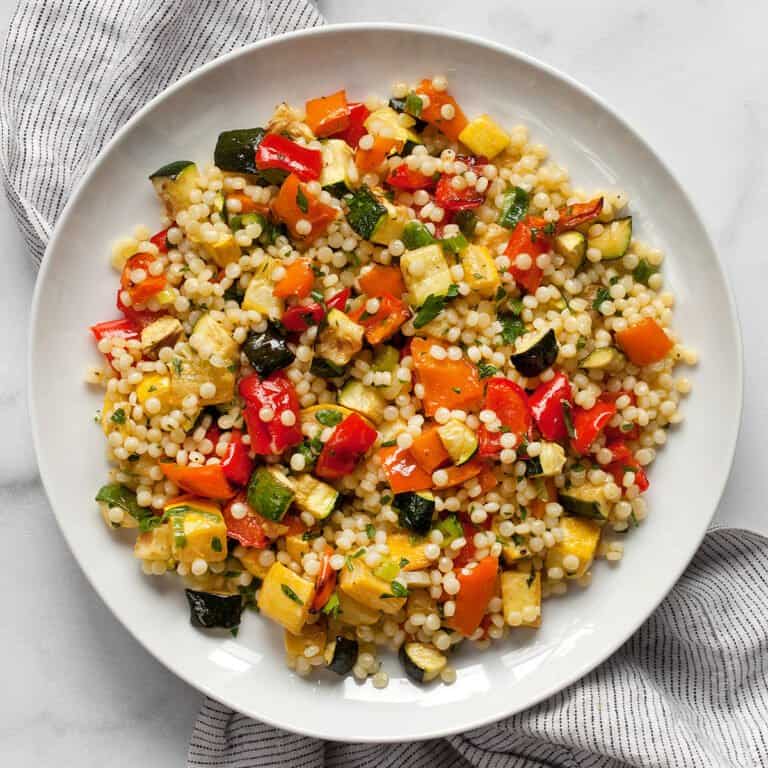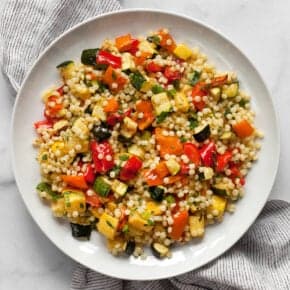 Roasted Vegetable Lemon Tahini Couscous
There are so many things you can do with a baking sheet of roasted zucchini, squash and peppers including making this vegetable couscous with lemon, tahini and herbs.
For recipe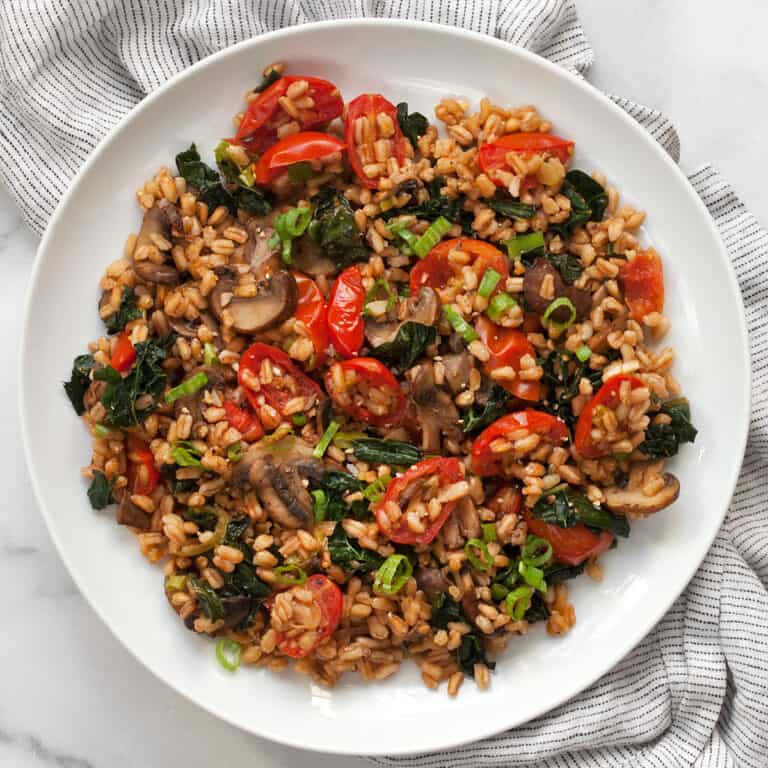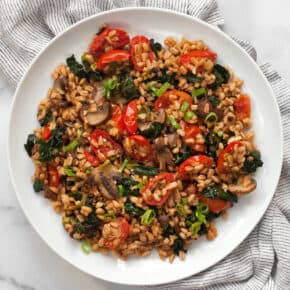 Mushroom Tomato Farro
Fragrant with garlic and scallions, this mushroom tomato farro is a simple mix of grains and vegetables plus chopped kale for hearty greens.
For recipe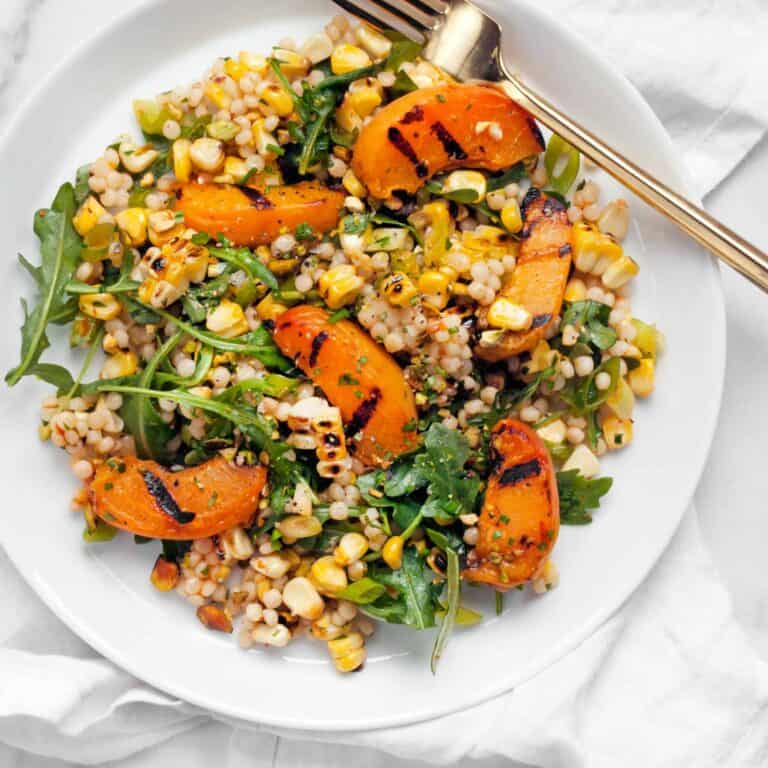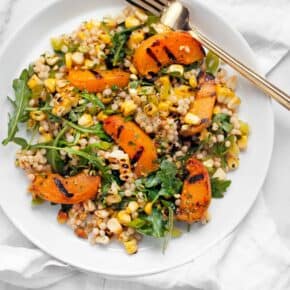 Grilled Apricot & Corn Harissa Couscous
Taking inspiration from the flavors and spices of a Moroccan tagine, this grilled apricot and corn harissa couscous also has chopped pistachios, parsley and arugula.
For recipe