Curry Tahini Roasted Cauliflower

Ready in just 30 minutes, this curry tahini roasted cauliflower is a simple vegan side that uses cumin and curry powder in a quick marinade.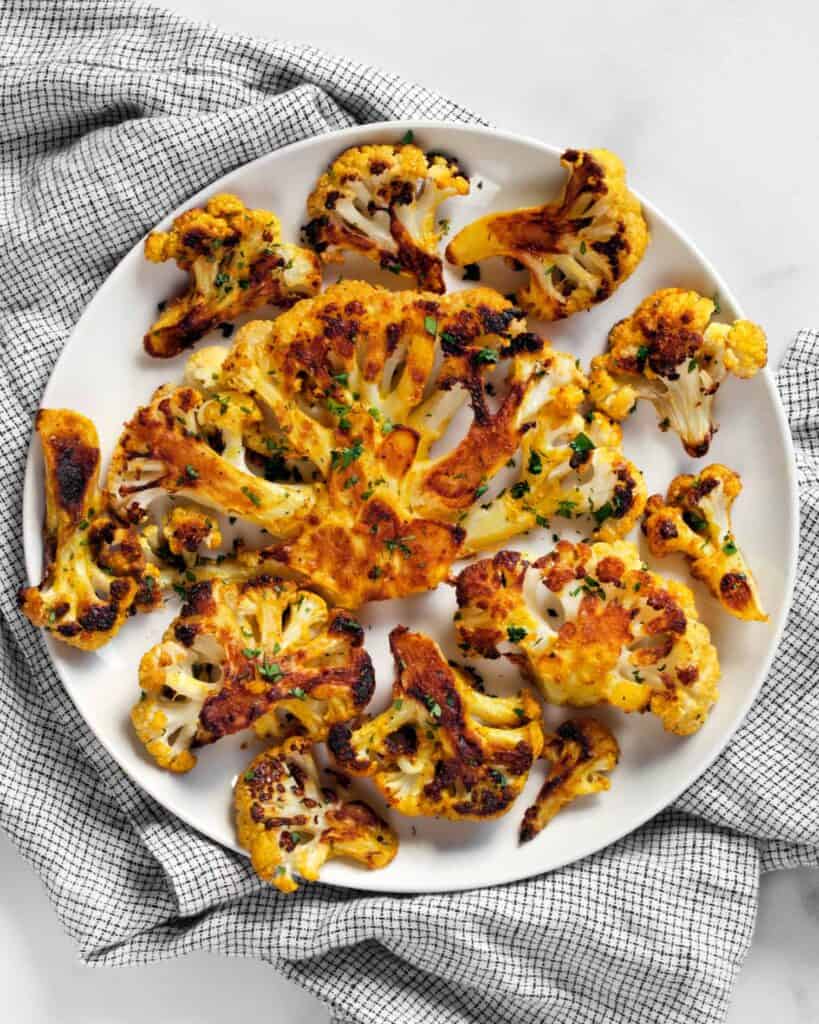 At least once a day I find myself trying to reason about food with my six-year-old.Most of the time my logic is ignored.
My son doesn't like to try new foods. The other day I made an attempt with broccoli.
Of course I knew I couldn't convince him to take even the slightest nibble, but I felt like it was my parental duty to try anyway.
I can handle the rejection.
Instead of a flat-out no, he told me he couldn't eat the broccoli because there was something icky on it. Then he gave me a cheeky grin.
Maybe the only way to get through these uncertain times is with humor, hand sanitizer and pantry recipes.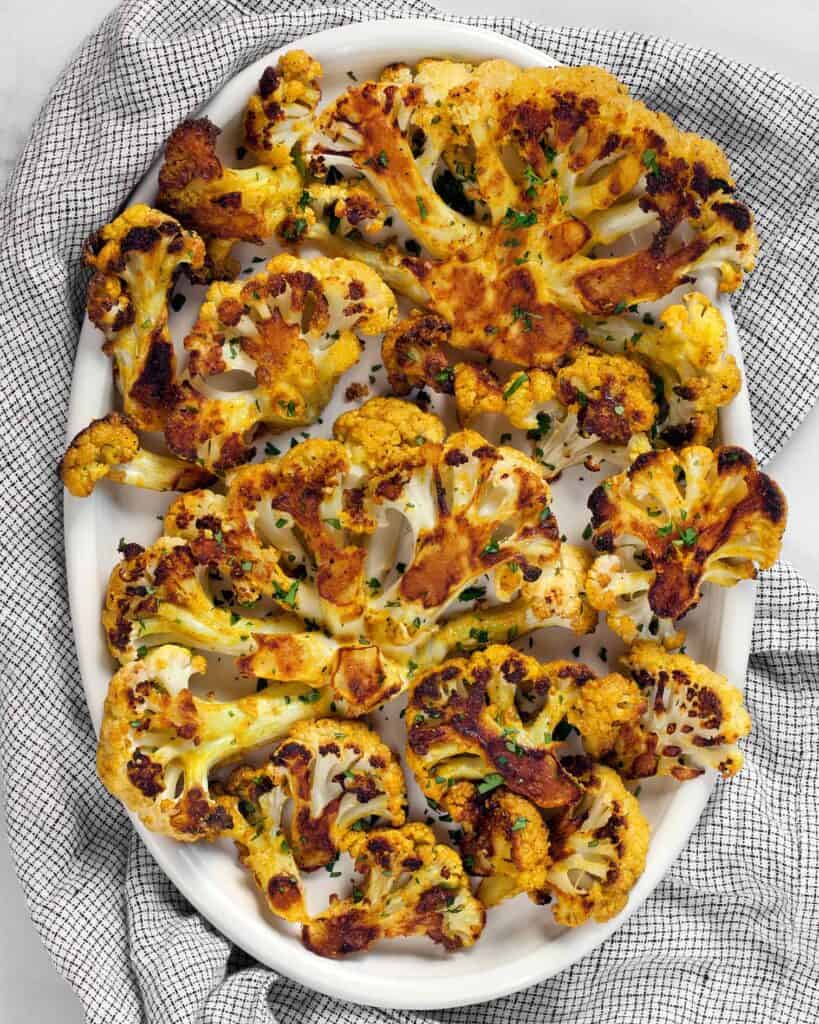 Later I got another questionable look and a wrinkled nose from him when I made curry tahini roasted cauliflower.

Roasting cauliflower with just olive oil, salt and pepper can be pretty fragrant.

My six-year-old self would never in a million years have ever eaten a floret of cauliflower.
I am grateful that veggies many of us refused to eat as kids like broccoli and brussels sprouts have become trendy on restaurant menus.

Otherwise it would have taken me even longer to make them a mainstay of my cooking and eating.

We're at that point of the tail end of winter where we're pretty much over the vegetables we've been relying on since the fall.

That's when I like to go big with flavors instead of limiting it to olive oil.

Not that there is anything wrong with olive oil, but I like digging into my spice drawer.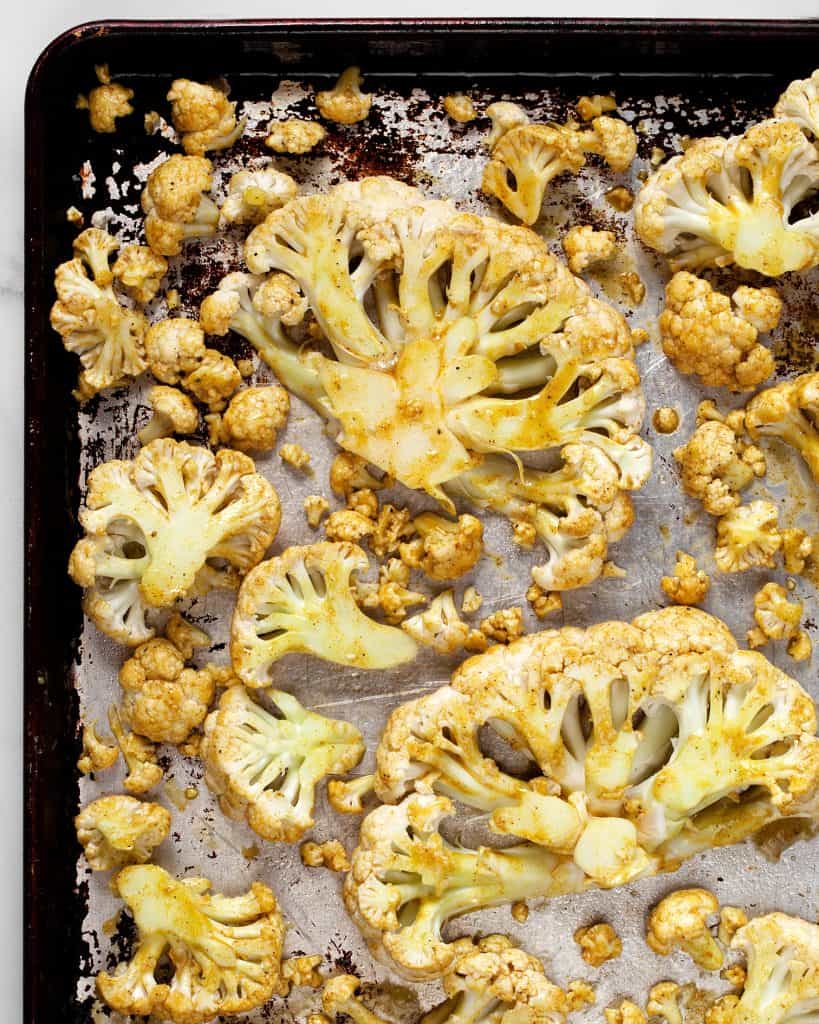 How To Make Curry Tahini Roasted Cauliflower
For this tahini curry roasted cauliflower, I start by slicing a head of cauliflower. The result includes some more steak-like pieces and others that break into florets.

In a big bowl, I whisk together a mixture of tahini, olive oil, curry powder, cumin, salt and pepper.

Then I toss the cauliflower into the curried tahini and arrange it on a sheet pan.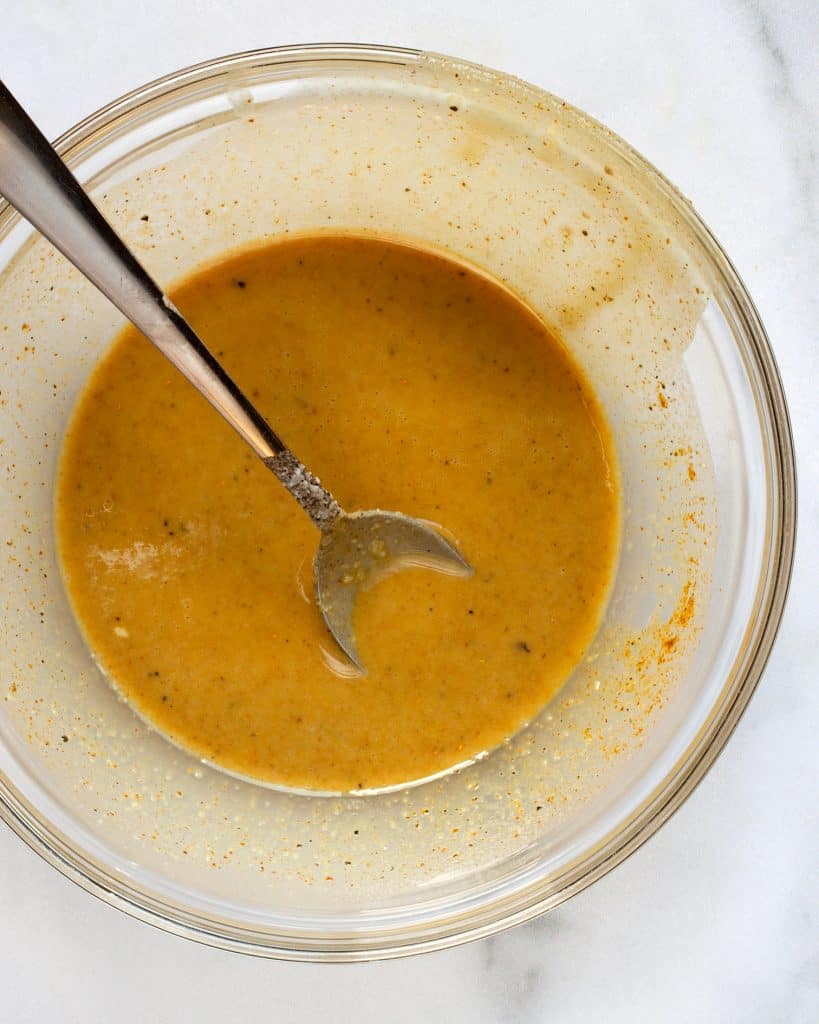 The cauliflower roasts in 20-25 minutes. It's important to flip it halfway through cooking, so it is golden brown on both sides.
To finish the curry tahini roasted cauliflower, I sprinkle on chopped fresh parsley.
Print
Curry Tahini Roasted Cauliflower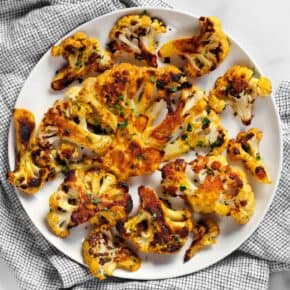 Author:
Prep Time:

5 minutes

Cook Time:

20-25 minutes

Total Time:

25-30 minutes

Yield: Serves

4

1

x
Scale
Ingredients
1 head cauliflower, leaves removed, bottom stem trimmed
1/4 cup tahini
2 tablespoons olive oil plus more greasing pan
1 teaspoon curry powder
1/2 teaspoon cumin
1/2 teaspoon kosher salt
1/4 teaspoon black pepper
Chopped fresh parsley for serving
Instructions
Preheat the oven to 425 degrees F.
Cut the cauliflower lengthwise into 3/4-inch slices. In a large bowl, whisk together the tahini, olive oil, curry powder, cumin, salt and pepper. Toss the cauliflower into the mixture.
Arrange the cauliflower in a single layer on an oiled sheet pan. Roast for 20-25 minutes, flipping halfway through cooking, until browned.
Sprinkle with parsley before serving.
SHARE THIS