Tomato Chili Mozzarella Salad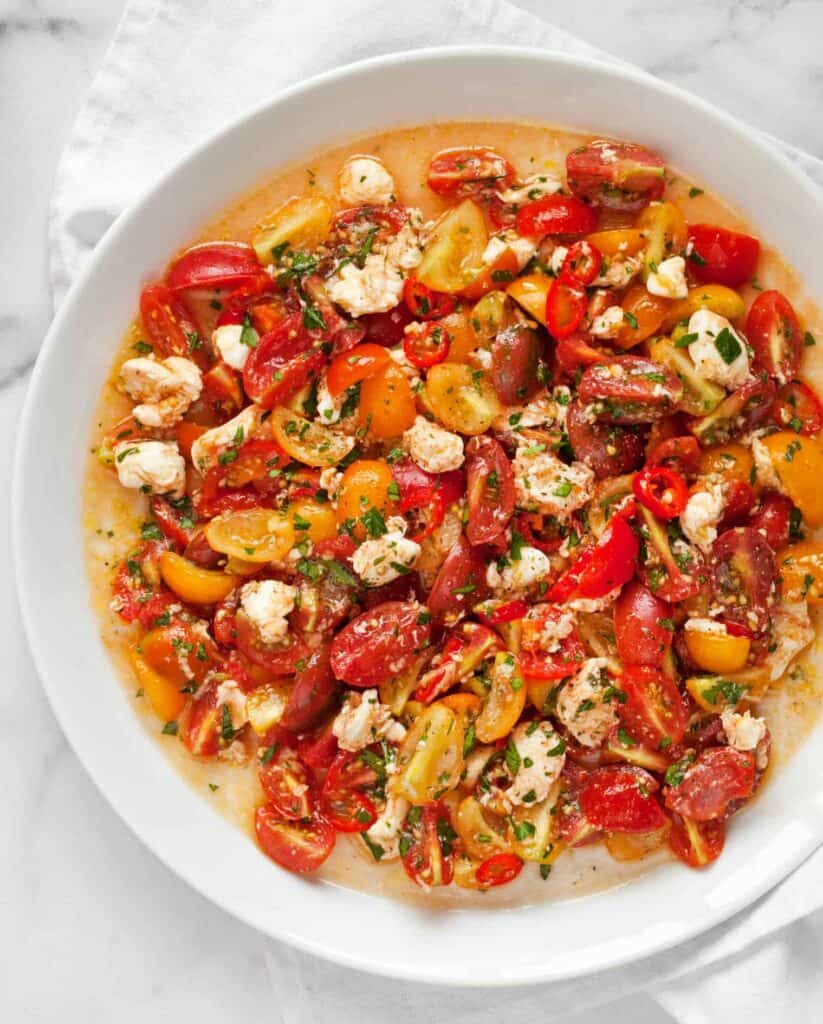 From Friday to Sunday, we spent a lot of time on our back deck.
It was the perfect stay-close-to-home kind of summer weekend.

We took multiple dips in the inflatable pool and dined al fresco.

Of course there were outdoor chores, too.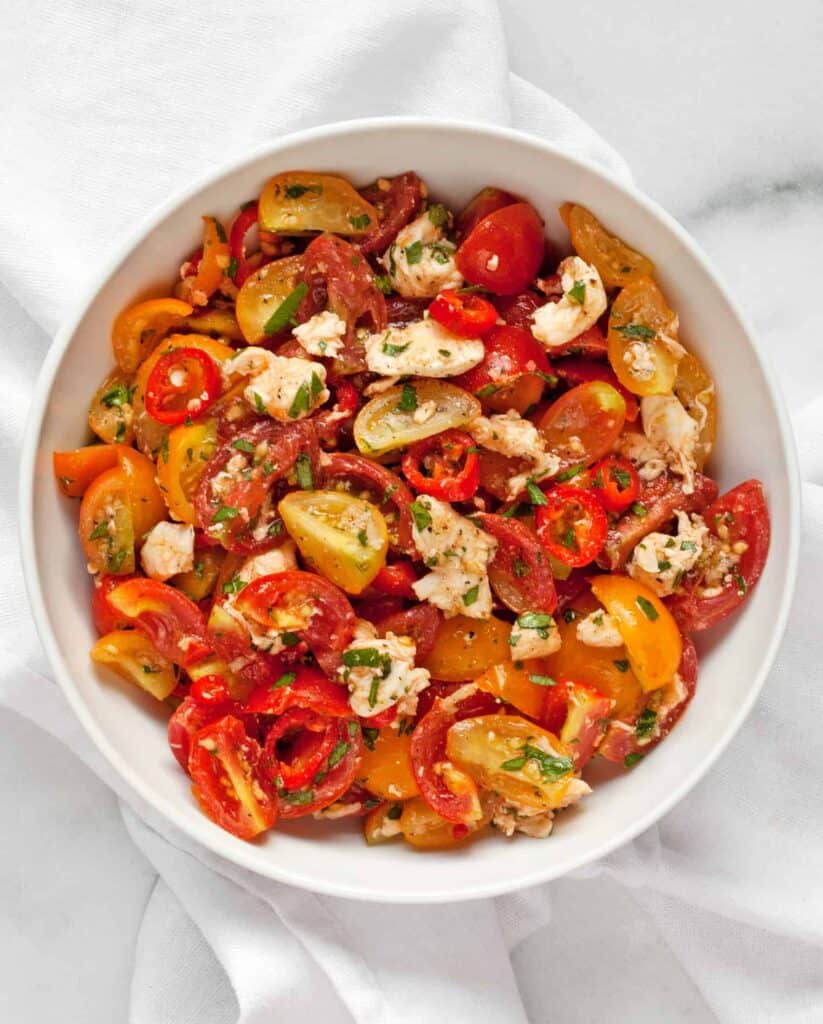 We did a lot of watering because our garden is in full bloom with flowers, tomatoes, strawberries and zucchini.
My six-year-old got very excited picking tomatoes.

I asked him if he would be helping us eat them, but he said no.

He just had fun harvesting.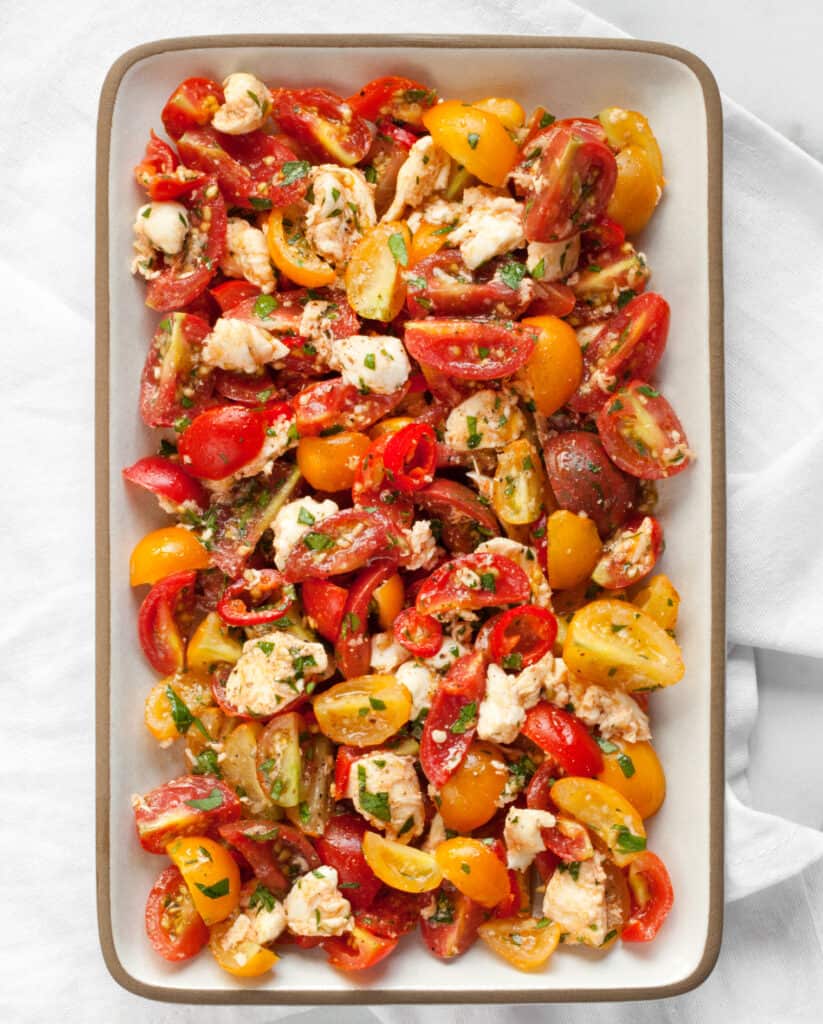 As a result we ended up with a big bucket of cherry tomatoes to go with the ones that were already sitting in a bowl on the kitchen counter.

No, there is no such thing as having too many tomatoes!

To use some of them, I slow-roasted a couple sheet pans full.

After that, I decided to leave a pound raw and make a tomato chili mozzarella salad.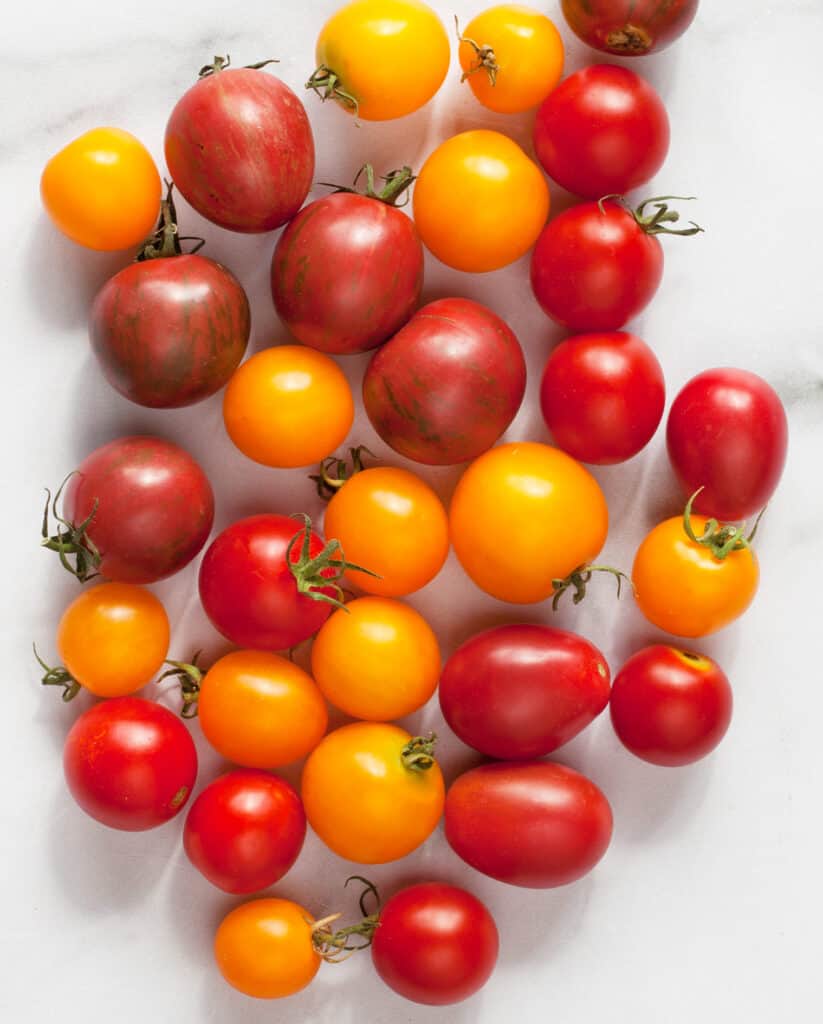 The other week I bought a couple Thai chilies, but I didn't end up using them.
Also known as Bird's Eye chilies, these red chilies have some heat, but they aren't over-powering in the overall mix of ingredients in this salad.
The chilies add a nice pungent zing to the tomatoes.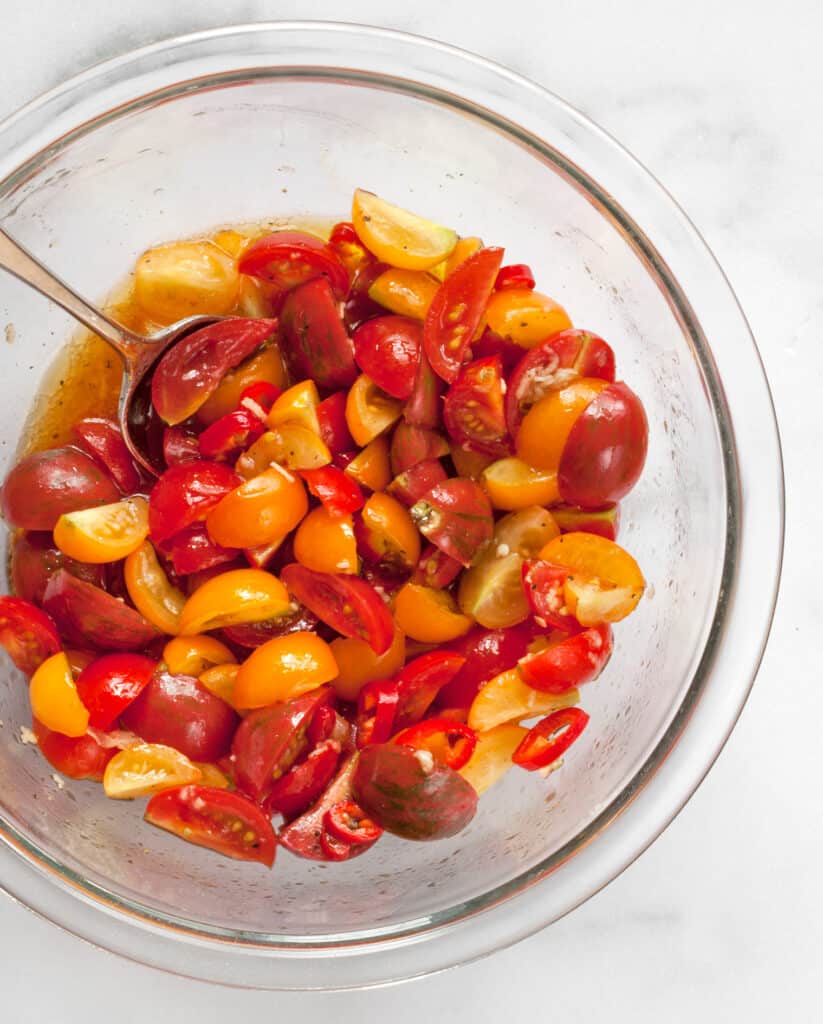 How To Make A Tomato Chili Mozzarella Salad
Making this tomato chili mozzarella salad is super simple.

To start, combine a pound of quartered cherry tomatoes in all different colors in a large bowl.
Then stir in sliced chilies, minced garlic, olive oil, white wine vinegar, salt and pepper.
Let the mixture sit for 15 minutes, so the flavors have a chance to meld together and develop.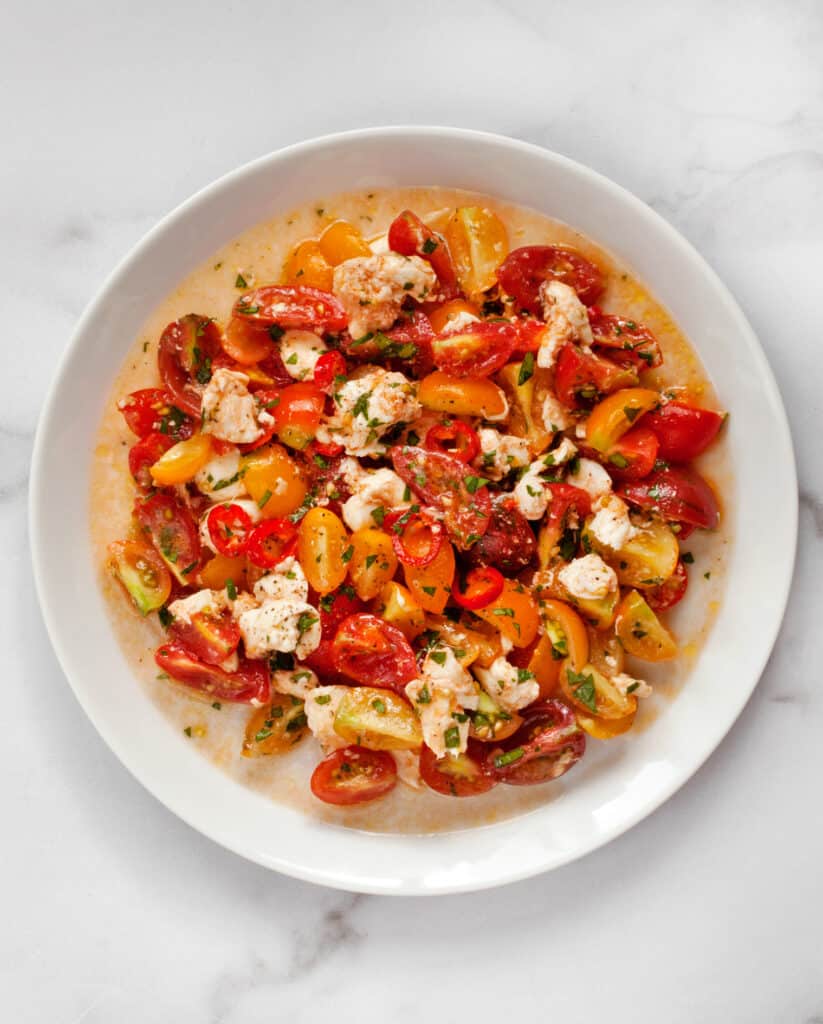 Next fold in torn fresh mozzarella and chopped parsley and wait another 15 minutes before serving.

This gives the tomatoes time to get very juicy.
A sort of tomatoey vinaigrette pools in the bottom of the bowl. The salad makes great leftovers paired with hearty greens like kale or even grains.

Whipping up a selection of a few different salads, including a tomato chili mozzarella salad, might be my favorite way to eat during summer.
With a little of this and that, you can really take in the big selection of fruits and veggies that are in season.
I love these summer salads, too:
Balsamic Peach Tomato Salad
Grilled Corn Poblano Salad
Strawberry Nectarine Panzanella Salad
Print
Tomato Chili Mozzarella Salad
Prep Time:

35 minutes

Cook Time:

–

Total Time:

35 minutes

Yield: Serves

4

1

x
Scale
Ingredients
1 pound cherry tomatoes, quartered
1 red chili, thinly sliced
1 garlic clove, minced
3 tablespoons olive oil
1 tablespoon white wine vinegar
1 teaspoon kosher salt
1/4 teaspoon black pepper
3 ounces fresh mozzarella, torn
1 tablespoon chopped parsley
Instructions
In a large bowl, stir together the tomatoes, chilies, garlic, olive oil, white wine vinegar, salt and pepper. Let stand for 15 minutes.
Fold in the mozzarella and parsley and wait another 15 minutes before serving.
SHARE THIS