Best Summer Pasta Recipes
on Jun 22, 2021, Updated Jul 21, 2022
Summer is the height of tomato season, so pasta is a pretty obvious choice to showcase this star ingredient. But there's more to seasonal pastas than just tomatoes. Grilled and roasted vegetables including corn, zucchini and eggplant deserve some attention when paired with noodles.
Vegetarian and vegan pasta dishes are always great solutions for quick weeknight meals. With so many veggies at their peak, you really can't go wrong with shapes like spaghetti, orzo, fusilli and even gnocchi.
Summer Pasta Recipes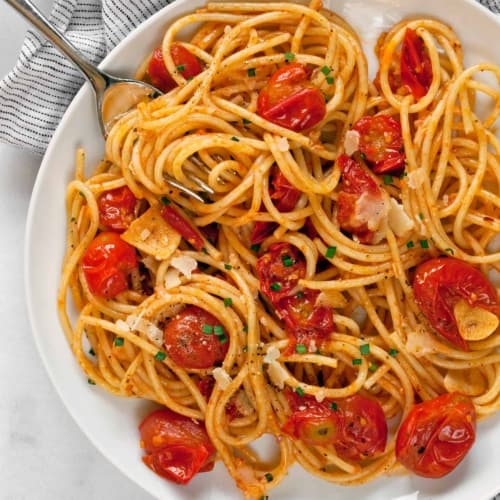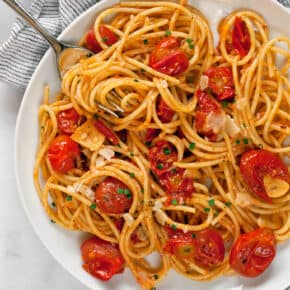 Burst Tomato Pasta
With a couple pints of tomatoes, garlic and olive oil, you can whip up burst tomato pasta in 15 minutes. Try any noodle shape from fusilli to spaghetti.
For recipe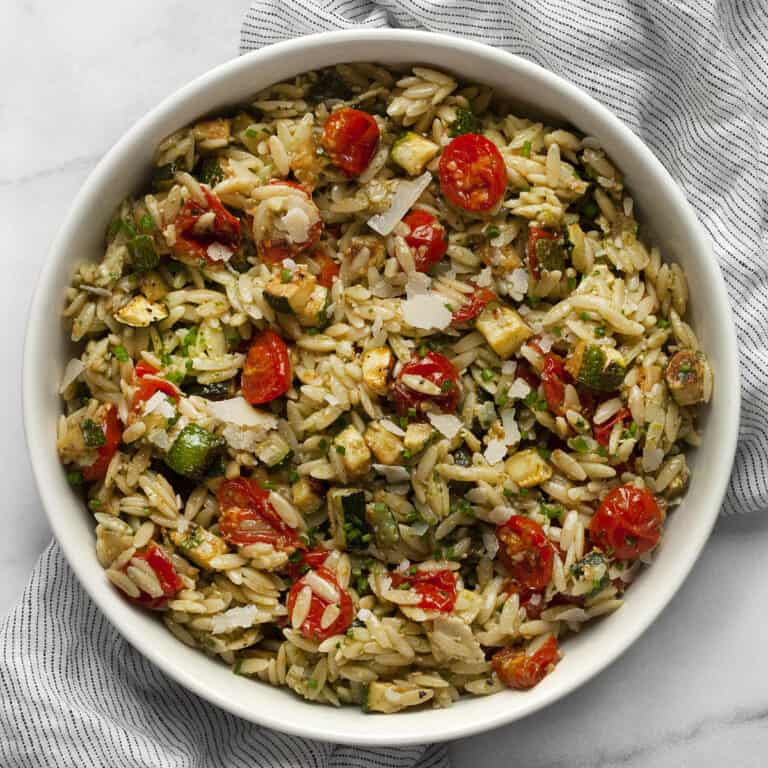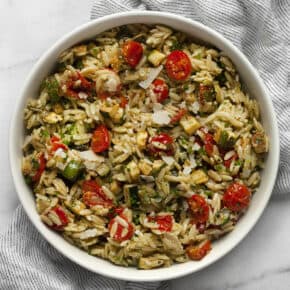 30-Minute Tomato Zucchini Orzo
Roasting the veggies side-by-side on a single sheet pan makes this 30-minute tomato zucchini orzo a simple recipe that just needs a few spoonfuls of pesto stirred in to finish it.
For recipe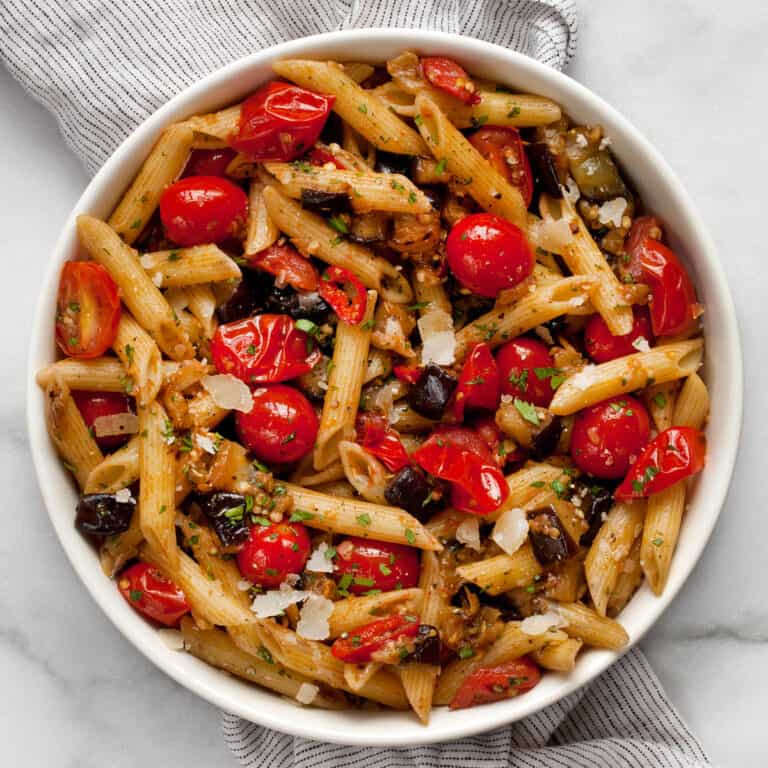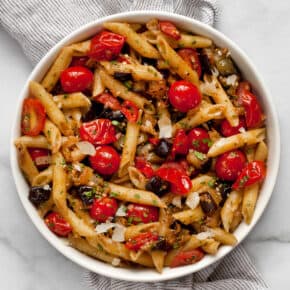 Cherry Tomato Eggplant Pasta
This cherry tomato eggplant pasta is an easy, filling dinner that has lots of flavor with a kick of spice and heat. The pasta goes straight from a pot into the skillet with the veggies, chilies, garlic and olive oil.
For recipe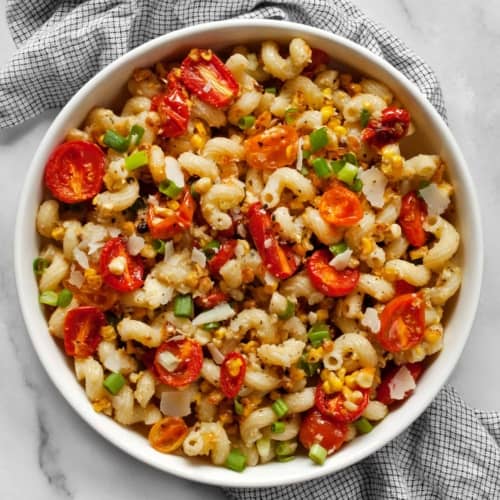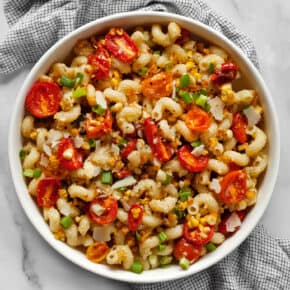 Sweet Corn Pesto Pasta
With roasted corn and tomatoes, this sweet corn pesto pasta is a vegetarian pasta that will have you dreaming about more twists on the usual pesto. That's because there is no basil in the pesto and it also has walnuts.
For recipe
Summer Tomato Sauce Recipe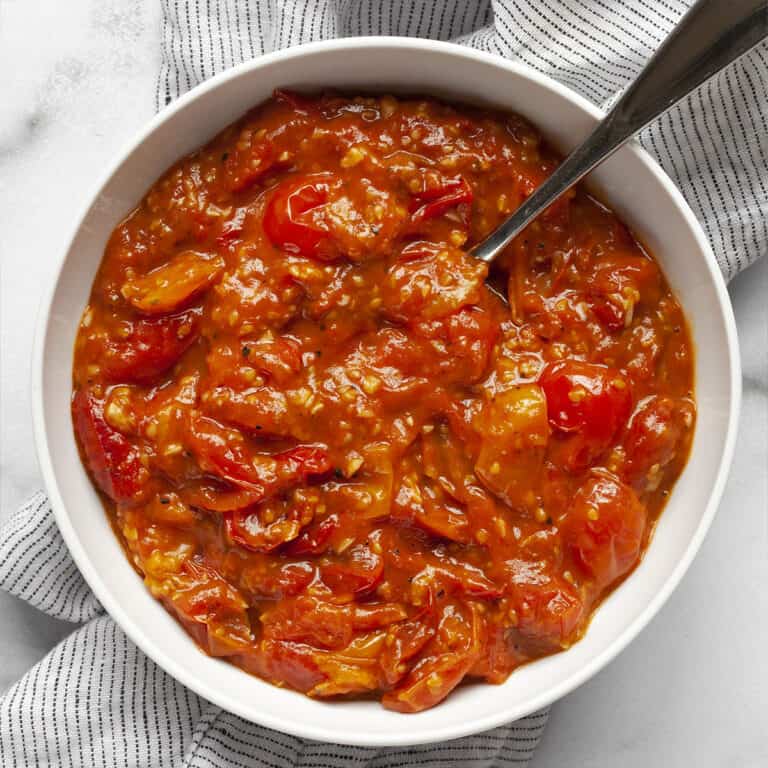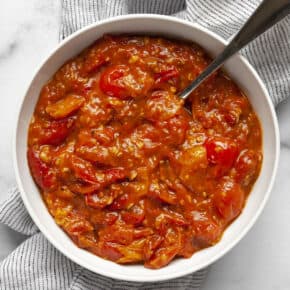 5-Ingredient Cherry Tomato Sauce
With a couple pints of cherry tomatoes, minced garlic, olive oil, salt and pepper, you can make this easy 5-ingredient cherry tomato sauce.
For recipe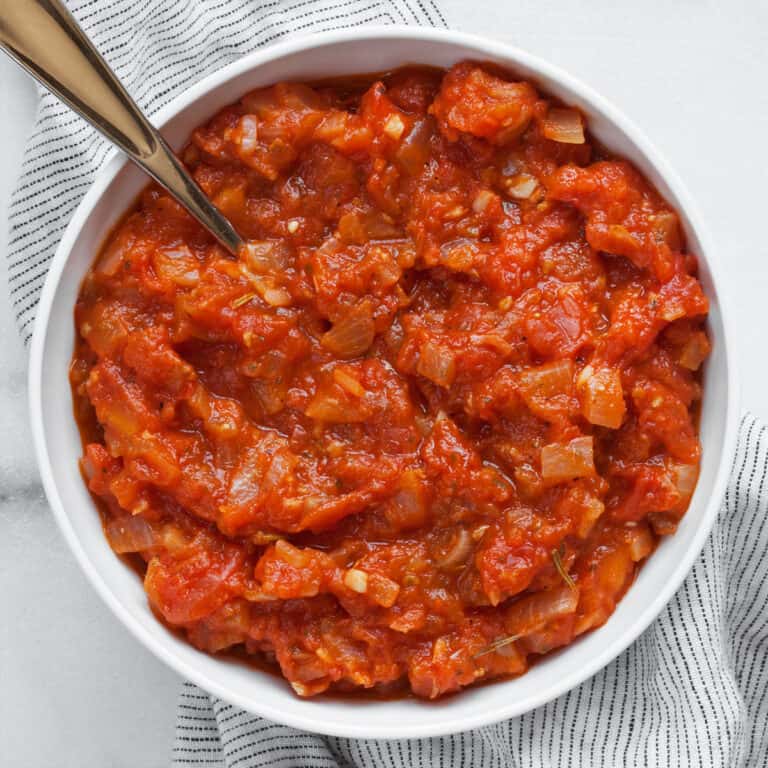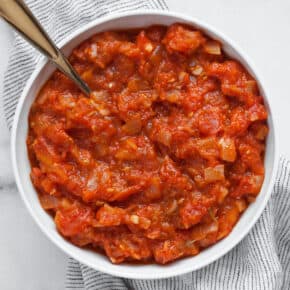 Fresh Tomato Sauce with Roma Tomatoes
Roma tomatoes are perfect for this easy homemade fresh tomato sauce. With only 10 ingredients, toss it with your favorite pasta shape or even spread it on pizza.
For recipe
Summer Pasta Salad Recipes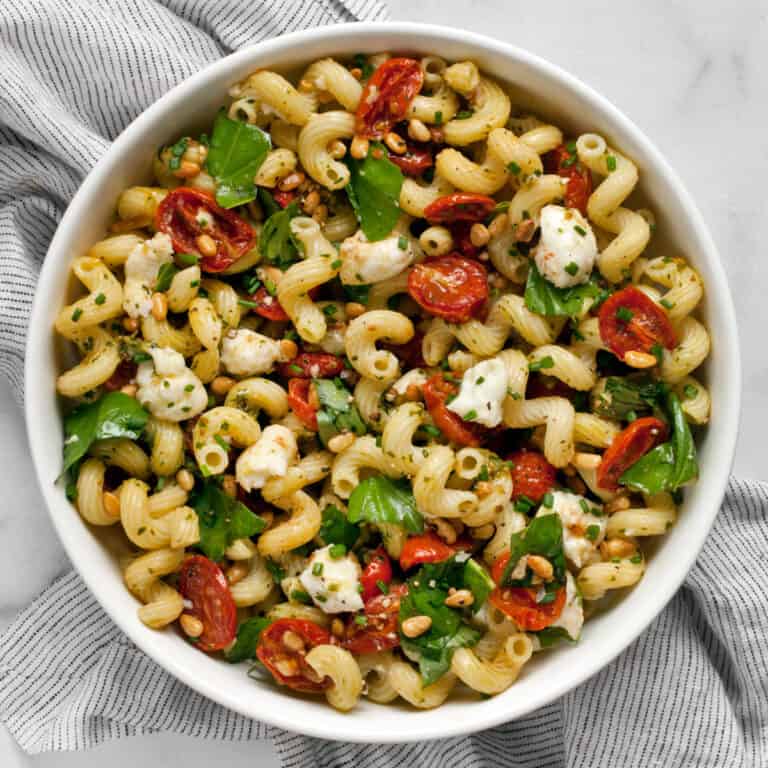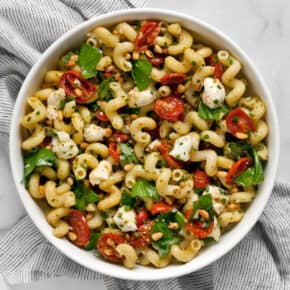 Roasted Tomato Pesto Pasta Salad
The vinaigrette for this roasted tomato pesto pasta salad uses leftover tomato juices from the baking dish along with olive oil and balsamic vinegar.
For recipe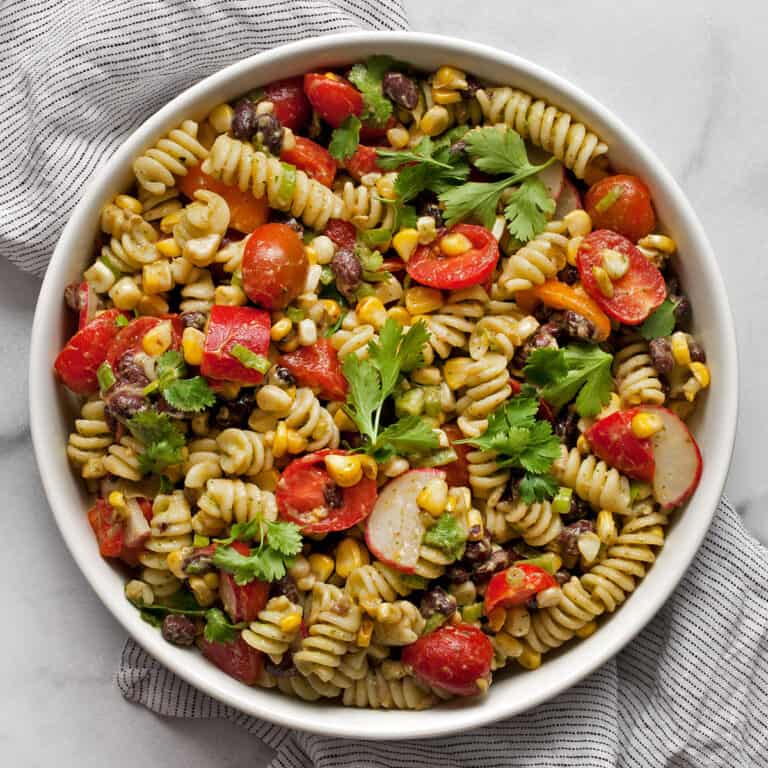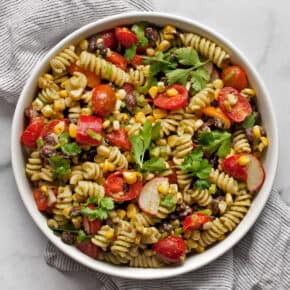 Southwest Pasta Salad
Tossed in avocado lime dressing, this southwest pasta salad is a mix of grilled corn, black beans, red peppers, tomatoes, radishes and scallions.
For recipe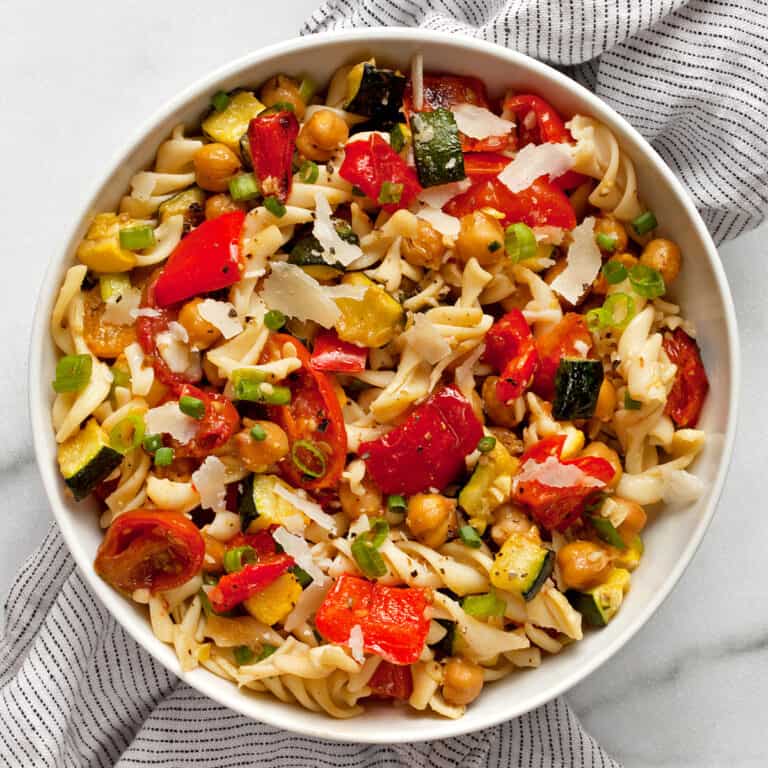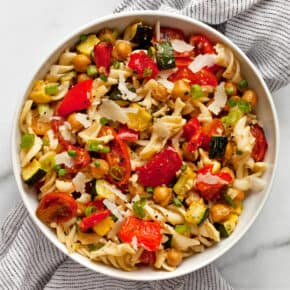 Roasted Vegetable Chickpea Pasta Salad
This roasted vegetable chickpea pasta salad is packed with zucchini, yellow squash, bell peppers and cherry tomatoes plus crispy chickpeas.
For recipe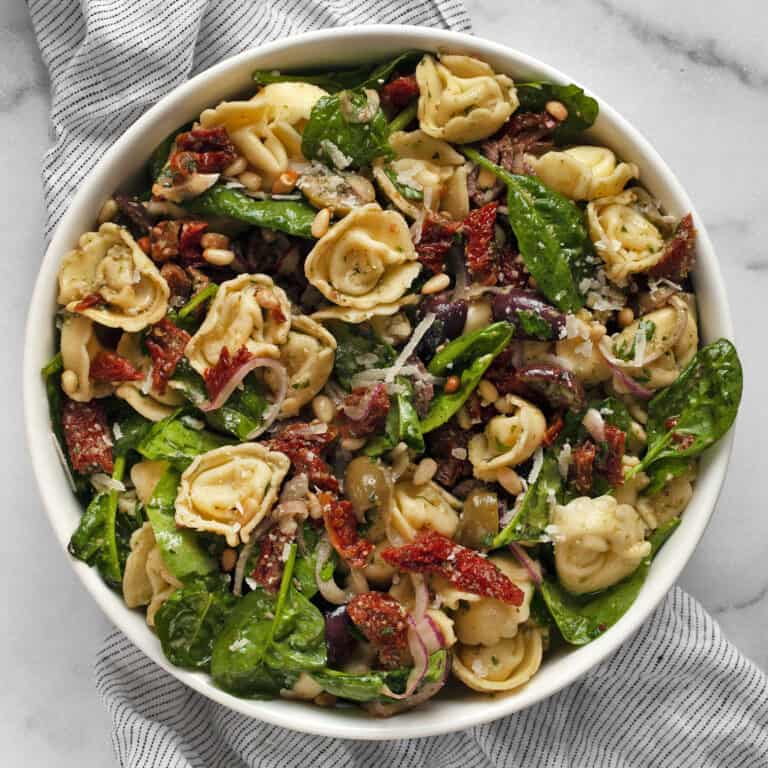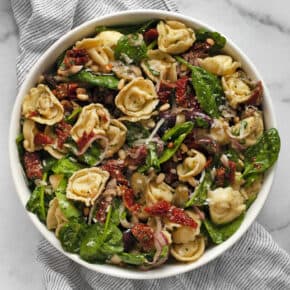 Tortellini Pasta Salad
Tossed in an herby pesto vinaigrette, this easy tortellini pasta salad has sun dried tomatoes, olives, baby spinach, red onions and Parmesan.
For recipe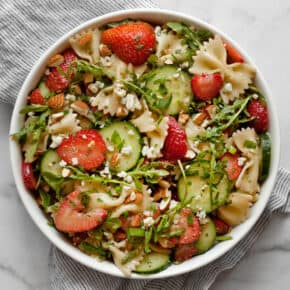 Strawberry Cucumber Pasta Salad
With a lovely mix of fruit and veggies, this easy strawberry cucumber pasta salad has arugula, almonds, blue cheese and balsamic vinaigrette tossed with bow tie pasta.
For recipe
Summer Gnocchi Recipes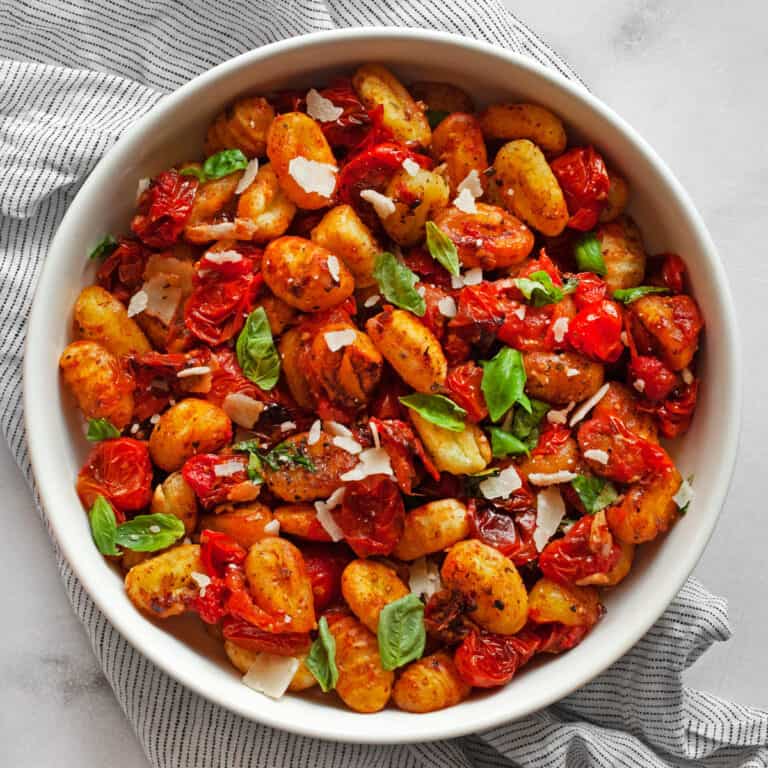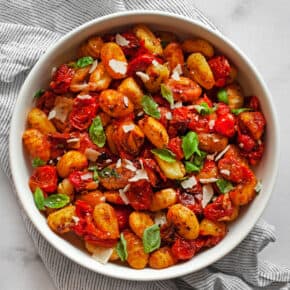 Sheet Pan Cherry Tomato Gnocchi
Ready in 30 minutes, this cherry tomato sheet pan gnocchi uses a mix of dried spices to flavor this quick and easy one-pan meal. Top it with shaved Parmesan and basil.
For recipe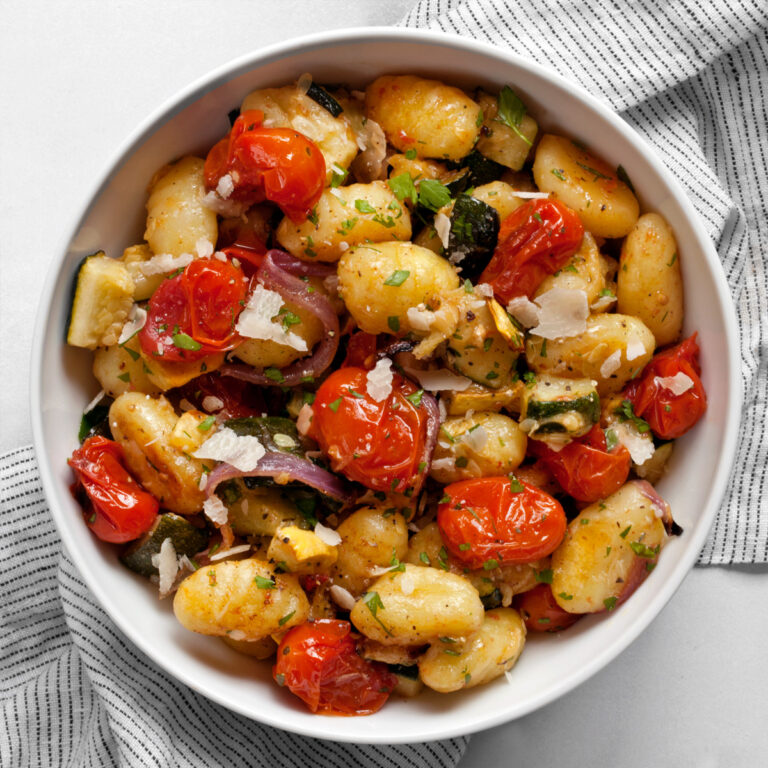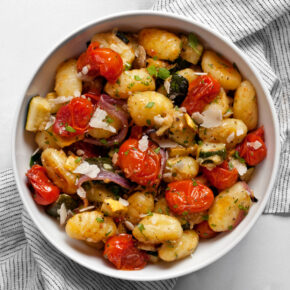 Sheet Pan Gnocchi and Roasted Vegetables
Zucchini, yellow squash, tomatoes, red onions and gnocchi share the same pan in this easy 30-minute sheet pan gnocchi with roasted garlic.
For recipe