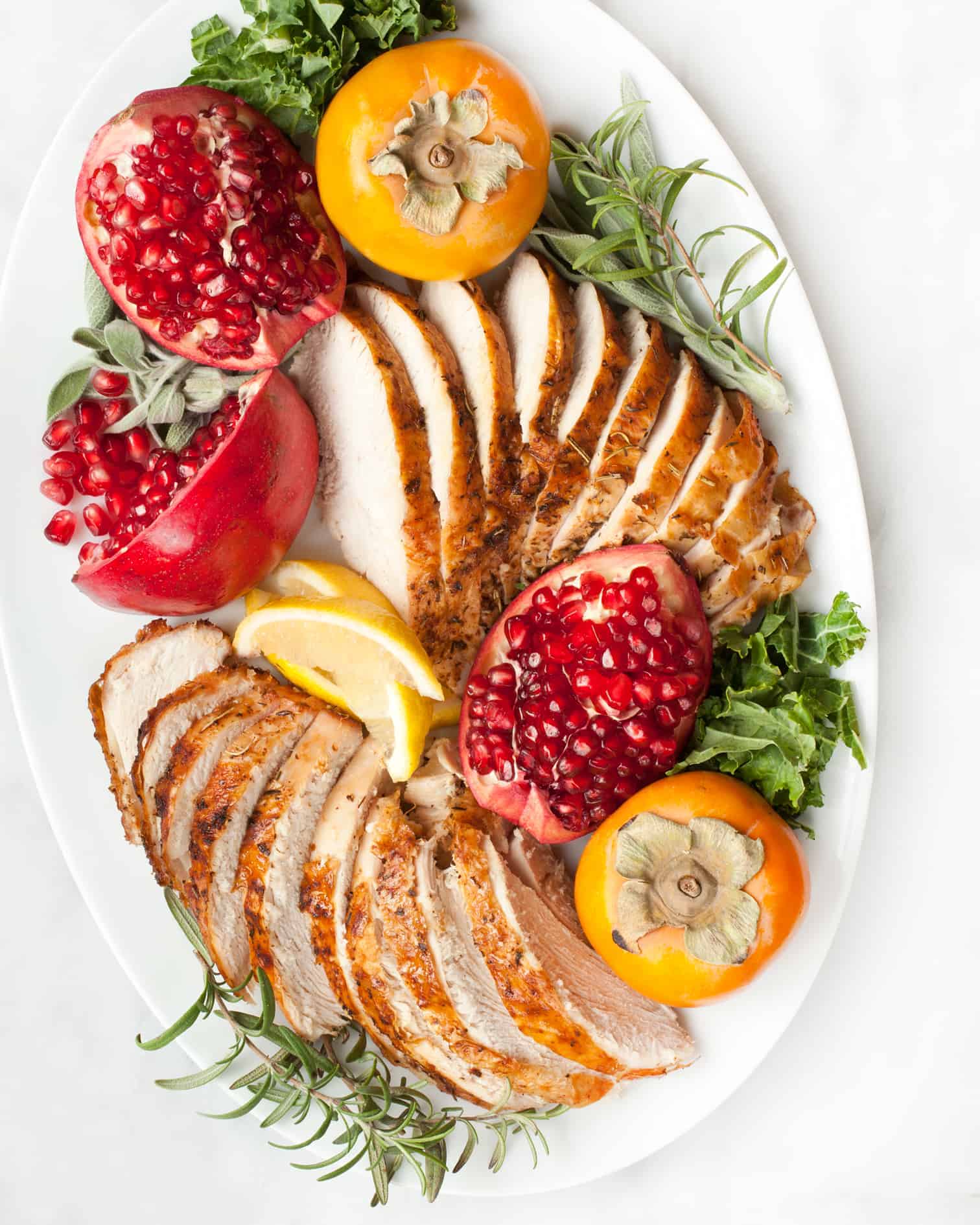 With nearly 3 weeks since Thanksgiving, I have had sufficient time to recover from the feast and settle into the inevitable overeating for the remainder of the year. We celebrated the holiday at my aunt and uncle's house. Dessert was our contribution to the spread accompanying a massive turkey that was virtually polished off. We were a hungry bunch, which was obvious from the overloaded plates in front of each person at the table.
After a meal like that most would have had their fill of turkey, but I always crave a leftover sandwich on crusty bread smeared with cranberries. To remedy the situation, I roasted a dry rubbed turkey breast. The combination of spices gave the bird much-needed flavor, but kept it adaptable enough to work in a sandwich or be thrown into a salad or something else. Now I can say my turkey fix has been satisfied for the season.
Dry Rubbed Turkey
Serves 6-8
For dry rub
1 tablespoon dried rosemary
1 tablespoon dried thyme
1 teaspoon dried oregano
1 teaspoon paprika
1/2 teaspoon cumin
1/2 teaspoon onion powder
1/2 teaspoon garlic powder
1/8 teaspoon red pepper flakes
1 tablespoon kosher salt
1 teaspoon black pepper
For turkey
1 8-pound bone-in turkey breast
In a small bowl, combine the rosemary, thyme, oregano, paprika, cumin, onion powder, garlic powder, red pepper flakes, salt and pepper.
Place the turkey breast skin side up on a rack inside a roasting pan. Rub the spice mixture on the entire turkey breast including underneath the skin. Let the turkey sit at room temperature for 1 hour.
Preheat the oven to 450 degrees F.
Roast the turkey for 30 minutes. Reduce the oven temperature to 375 degrees F and continue roasting for 1 to 1-1/2 hours until an instant-read thermometer inserted in the thickest part of the breast is 165 degrees F. Let the turkey rest for 20 minutes before carving.
SaveSave
SaveSave