Grilled Sweet Potatoes with Pico de Gallo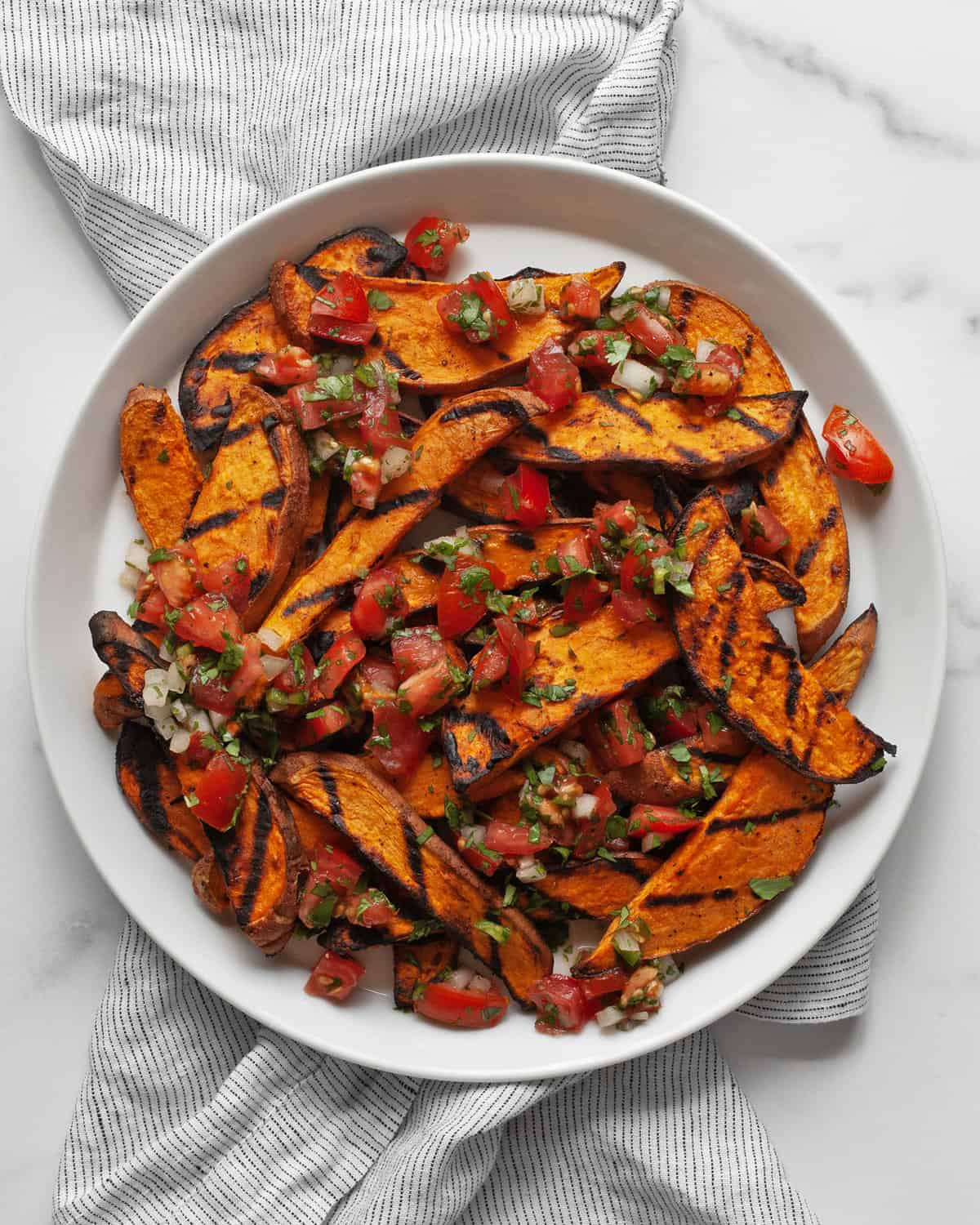 I had given sweet potatoes the cold shoulder. Since last fall we were going steady. They got me through the bleakest moments of winter, but consumed by the joys of summer sun, I had totally forgotten about my once beloved root vegetable. When I realized how callous I'd been, I figured we were long overdue to make up and get back together.
To stay true to the season, I fired up the grill to make grilled sweet potatoes with pico de gallo. I started by boiling the potato wedges to guarantee they would be tender. The point of grilling was to add smoky char and, I admit, grill marks. Even though the sweet potatoes would have been good with just salt & pepper, pico de gallo added a little heat.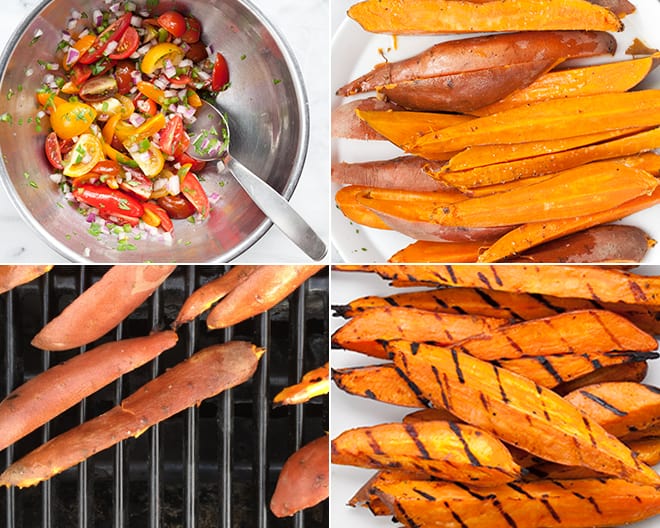 Grilled Sweet Potatoes with Pico de Gallo
Serves 4
1 pound medium sweet potatoes, cut lengthwise into wedges 1/2 to 1-inch thick
1-1/2 cups quartered cherry tomatoes
1/4 cup chopped red onions
1 jalapeno, minced
Juice of 1 lime
1/2 teaspoon salt
1/4 teaspoon black pepper
Place the sweet potatoes in a large saucepan of salted water over high heat. Bring to a boil and simmer for 7-9 minutes until the sweet potatoes are tender and can be pierced with a paring knife.
For the pico de gallo, combine the tomatoes, onions, jalapenos, lime juice, salt and pepper.
Preheat a gas or charcoal grill to medium high heat. Grill the sweet potatoes until they have grill marks, about 2-3 minutes per side.
Top the sweet potatoes with pico de gallo before serving.
SaveSave